Royal Wedding: 50 Things to Know about Prince Harry and Meghan Markle's Upcoming Marriage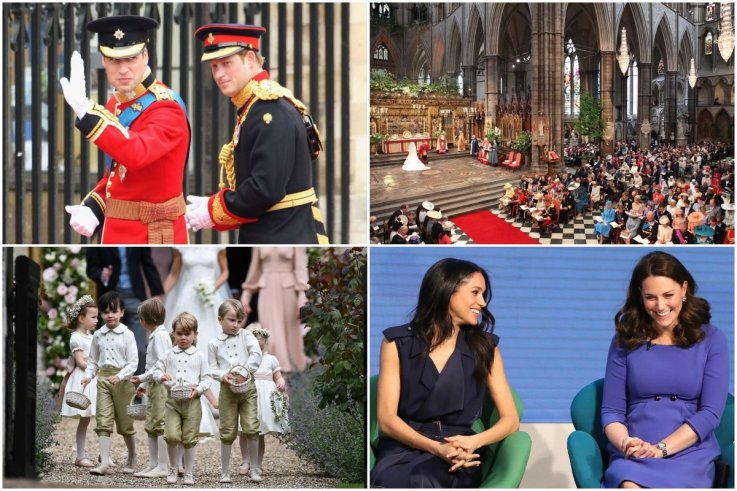 On May 19, 2018, one of the most anticipated events of the year will finally take place: Prince Harry and Meghan Markle will walk down the aisle and take their vows. Around the world people will indulge their fascination with Britain's royal family and revel in the fairy-tale opulence of it all.
The distinctive personalities of both bride and groom mean this promises to be a royal wedding like no other.
Markle, 36, is an American divorcee, a former Hollywood actress, and a feminist. She has frequently engaged in humanitarian work, including as an advocate for the United Nations Entity for Gender Equality and the Empowerment of Women, and as a counsellor with One Young World, an international charity that seeks to address a wide range of issues.
Prince Harry, 33, for his part, was the 'bad boy' of the royal family for much of his youth, first as a troublemaker at school and then by partying across the globe. Having served in the British Army, including a tour of Afghanistan, he has since given his time and influence to humanitarian causes, perhaps most famously setting up the Invictus Games, a sports tournament for injured or disabled veterans.
About 600 guests are expected to attend the service in St. George's Chapel—plus a further 2,640 of the general public invited to Windsor Castle's grounds—but the world will be watching. Almost 23 million Americans tuned in to watch the last major royal wedding, Prince William and Kate Middleton in 2011, according to Nielsen figures, and the Empire State Building was lit up in the colors of the Union Jack. With an American-born "California girl" playing a leading role this time round, the audience in May is expected to be even bigger.
Here we run through every detail you need know ahead of the big day. What will she wear? What will he wear? Who will be there? Who won't be there? You'll find the answers to all these questions and more by clicking through.