Royal Wedding Argument Breaks Into Fight, Lands One Man in Hospital, Another in Jail
A man in Australia had to be put in an induced coma on Saturday night, after being assaulted by his neighbor in an argument about the royal wedding.
While thousands of people around the world watched Britain's Prince Harry marry Meghan Markle on Saturday in a celebration of love, two men that had been drinking together that evening broke into a violent disagreement that landed one of them in hospital, and the other in court.
Michael Gerrard Bresnan, a 64-year-old resident of Kooringal, a suburb of the Wagga Wagga city of New South Wales, was charged with wounding "with intent to cause grievous bodily harm" after the police intervened on Saturday.
According to the police, the fight broke out around 9 p.m. local time (7 a.m. ET), just around the time that, more than 10,500 miles away in Windsor, U.K., Markle stepped into St. George's Chapel to walk down the aisle.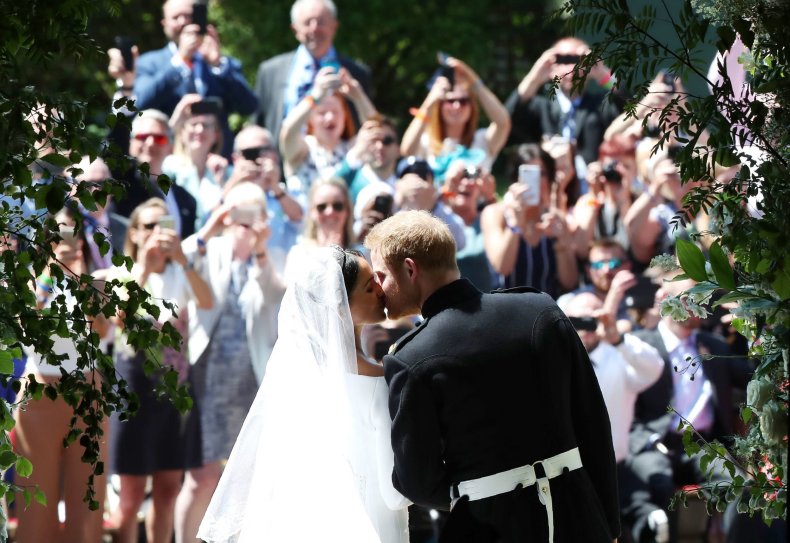 Bresnan did not want to miss the historical moment, but his 44-year-old neighbor, who was not named in the media or police report, begged to differ. "The victim expressed his disappointment in respect to the wishes of the accused. As a result, an argument ensued," the police report, quoted in the local news outlet The Daily Advertiser, stated.
According to the police report, the 44-year-old neighbor pulled the plug on Bresnan's television, first leaving the house and then returning to smash it on a small table. Bresnan then allegedly chased the man out of his house and then struck him with "metal bicycle handle bars."
His victim suffered head and neck injuries and went into cardiac arrest twice before being revived by paramedics. He was taken to the local hospital where he was placed in an induced coma and his condition is now stable, The Daily Advertiser reported.
Bresnan was arrested and refused bail. He is due to appear before the Wagga Wagga Local Court on July 18, according to the Australian Associated Press.