When Will the Royal Wedding Be Held? Betting Odds Correctly Predict Month of Prince Harry and Meghan Markle's Marriage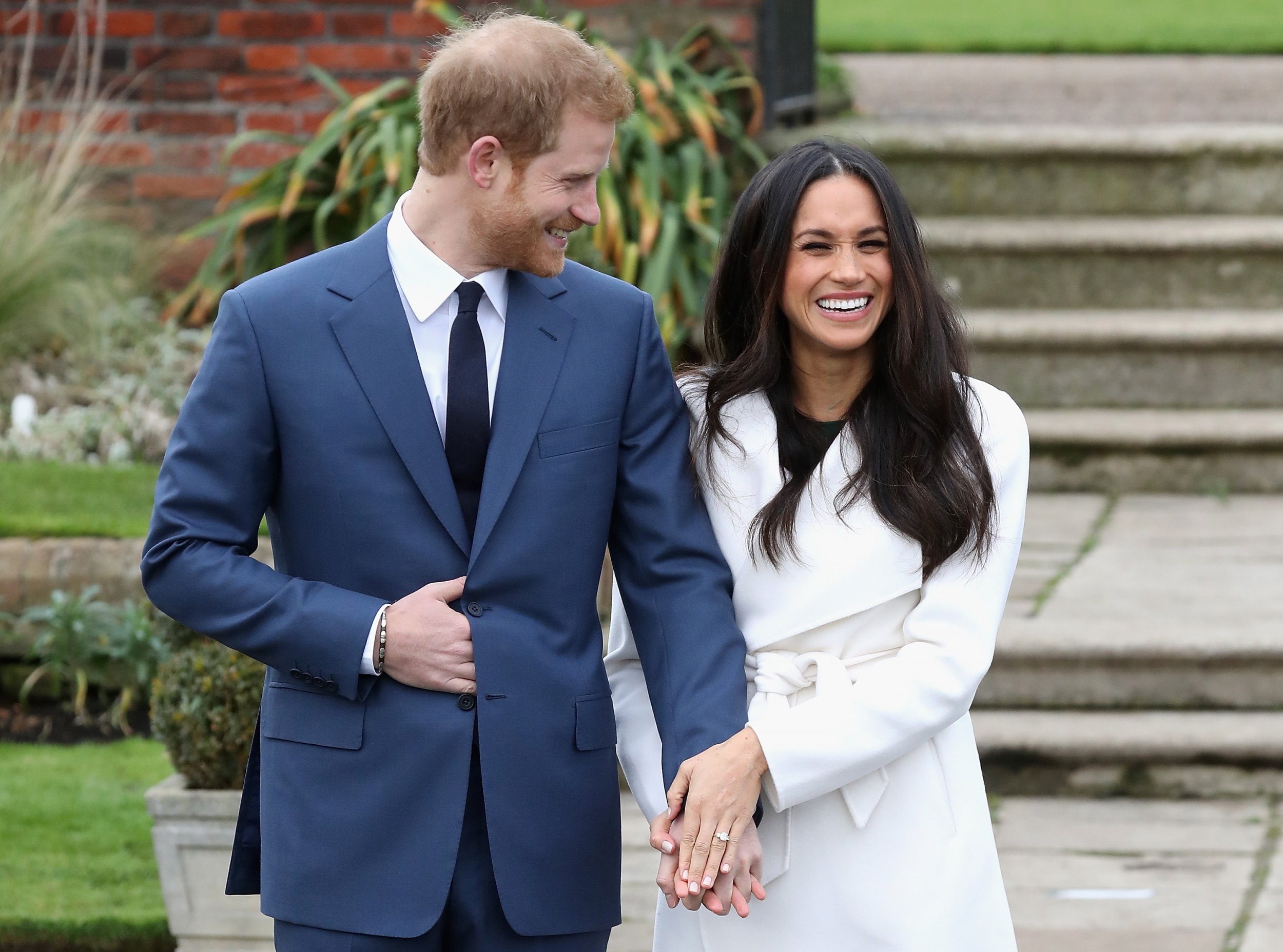 Prince Harry and American actress Meghan Markle will get married in the United Kingdom in May, the palace announced Tuesday, confirming the suspicions of British gamblers who had selected that month for the couple's nuptials.
After the duo revealed their engagement on Monday, people flocked to wager on the date for the next royal wedding. According to BetFair, betters thought the most likely month for the union was May, which just before Tuesday's announcement had odds of 2-5—about a 71 percent chance. Slightly less popular were March and April, both of which had odds of 10-3, or about 23 percent.
The bets were largely based on the limited information Brits had about the royal family's schedule in 2018. April, for example, was seen as unlikely because that's when Catherine, the Duchess of Cambridge, is due to have a baby with her husband, Prince William.
"Clearly the Duchess of Cambridge will need some time to recover from the birth of her third child, so a May wedding looks like a near certainty," Jessica Bridge, a spokeswoman for gambling site LadBrokes, said in a news release.
Paul Burrell, who formerly worked as a butler for Princess Diana, told ITV the ceremony probably wouldn't take place in June because Queen Elizabeth II would want to attend the Royal Ascot horse races.
"Granny goes to the races in June," Burrell said, according to The Mirror. "It will be late April, early May."
Bookmakers weren't just buzzing about the date of the wedding—they were taking bets on nearly every other facet of the ceremony as well. LadBrokes, for example, put the odds of William being Harry's best man at 1-10, or about 90 percent, and the odds of stylist Jessica Mulroney being a Markle bridesmaid at 1-3, or 75 percent. Wagers on BetFair showed people thought that the bride's dress would most likely be designed by Roland Mouret and that Harry's bachelor party—called a "stag do" in the U.K.—would be in Chelsea.
There's also speculation about whether Markle could announce she's pregnant after the wedding. "They've only been engaged for five minutes, but punters are already hoping for the pitter-patter of tiny royal feet on the corridors of Buckingham Palace," Oddschecker spokesman George Elek said in a blog post.