Cliveden House Hotel: Here's Where Meghan Markle, Prince Harry Will Stay on Eve of Royal Wedding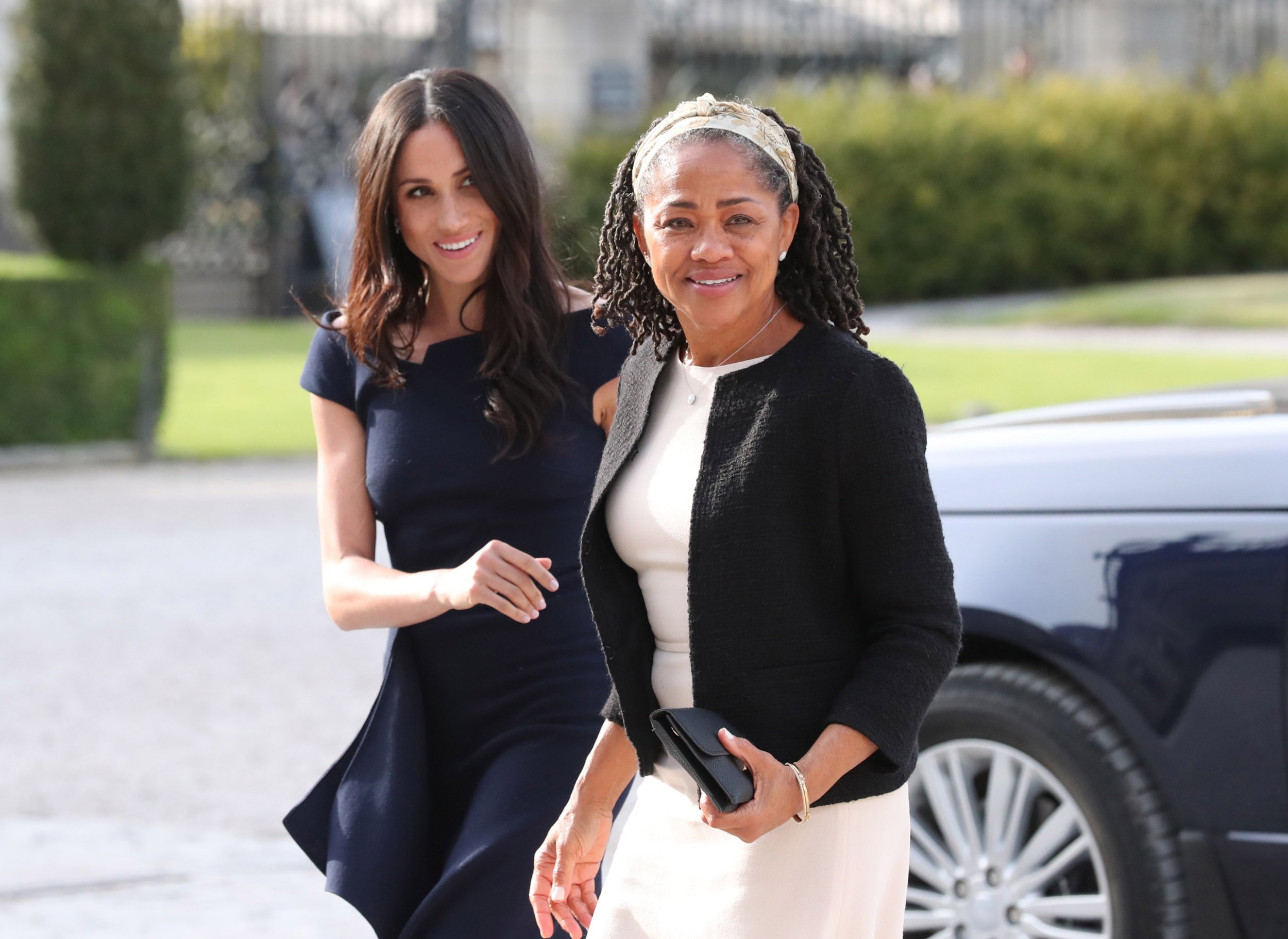 On the eve of their wedding, Prince Harry of Wales and his soon-to-be wife, actress Meghan Markle, will spend the night apart.
Markle arrived at the Cliveden House Hotel in Taplow with her mother Friday afternoon in England. The hotel is less than 10 miles from the chapel where Markle is set to wed the royal on Saturday.
Markle and her mother, Doria Ragland, arrived at the hotel together, a video from the Kensington Royal Twitter account showed. Markle said she was feeling "wonderful" upon her arrival, Town & Country reported.
Earlier on Friday, Prince Harry greeted crowds at Windsor Castle who were there for the celebration of the royal wedding. Harry will spend the night at Coworth Park in Ascot, along with his brother and best man, Prince William, Duke of Cambridge, BBC reported. The royals frequent the hotel, and they sometimes play polo on the grounds.
The couple arrived at Windsor on Thursday after a weekend spent in a cottage in the woods, according to Vanity Fair. The wedding was scheduled to begin at noon local time on Saturday. The couple has invited 400 guests, an intimate celebration compared to the royal weddings of the past.
It's a tradition for the bride and groom to spend the night apart before their royal nuptials. The night before William's wedding, he surprised those who had gathered outside of Buckingham Palace before he retired to the family's Clarence House, a royal residence near the palace. He spent the night there along with his brother; his stepmother, Camilla Duchess of Cornwall; and father, Charles, Prince of Wales. His then-wife-to-be and Duchess of Cambridge, Kate Middleton, stayed at the Goring Hotel in London with her family, People reported.