Last minute preparations are happening ahead of the royal wedding between Prince Harry of Wales and Meghan Markle.
The wedding is set to happen at St George's Chapel on the grounds of Windsor Castle on Saturday at 12 p.m. local time, or 7 a.m. Eastern Time and 4 a.m. Pacific Time in the United States. The chapel and castle are located about 25 miles west of London. The bride and groom arrived at Windsor on Thursday, Glamour reported.
The couple's engagement was announced in November several weeks after the 33-year-old prince proposed. The pair dated for a little over a year before they got engaged, they first started their relationship in July of 2016 after friends introduced them.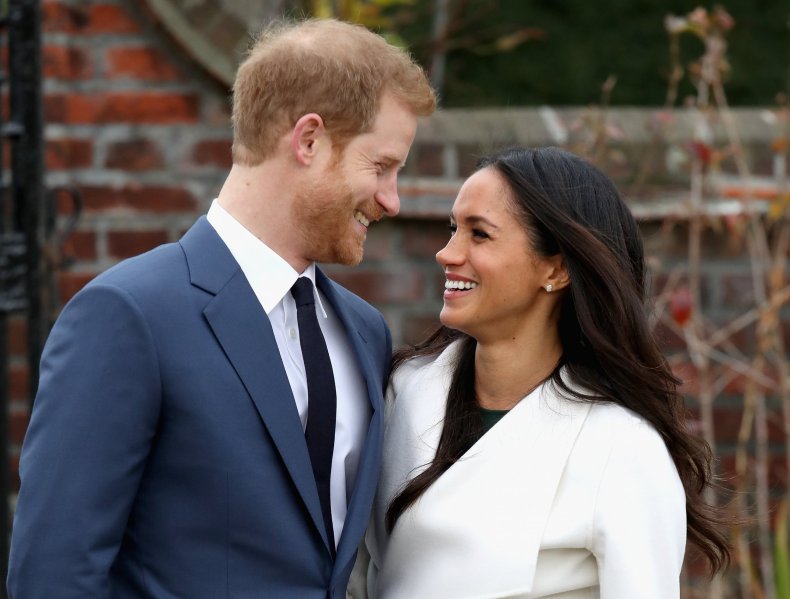 Preparations included rehearsals and the wedding cake was already being made Thursday. Ingredients for that cake included 200 lemons, 500 organic eggs, 40 pounds of butter, according to Kensington Palace.
The couple invited 400 guests to the event, far less than Prince Harry's older brother, Prince William Duke of Cambridge, who invited 1,900 guests to his wedding to Duchess Kate Middleton. Harry and William's father, Prince Charles of Wales, invited 3,500 guests to his wedding with their mother, Diana, Princess of Wales, according to data from Statista.
Prince Harry, 32, and 36-year-old Meghan Markle are older than either of the other couples were when they married. In 1981 when Harry's mother Diana married Charles, who was 32 at the time, Diana was just 20 years old.
Roughly two billion people watched when William and Kate married in 2011 at Westminster Abbey in London. Viewership in the U.S. alone is expected to exceed the number of viewers there were for Harry's older brother's nuptials, Harper's Bazaar reported.
Statista broke down the three royal weddings in recent history in terms of how much they cost, the number of guests invited, the audience watching at home and more: