Royal Wedding Preacher Michael Curry: Trump's 'Cruel' Child Separation Policy 'Violates' Christianity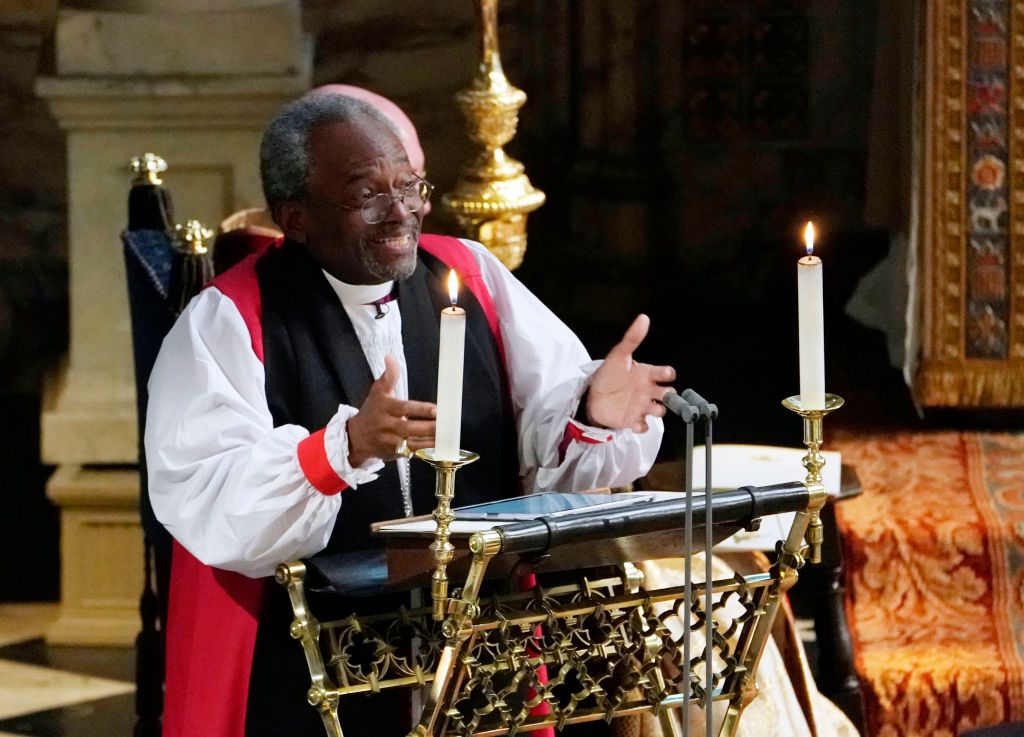 Bishop Michael Curry, who shot to global renown after delivering a sermon at the wedding of Prince Harry and Meaghan Markle, has described President Trump's immigrant detention policies as a "national shame."
In an editorial in The Observer , titled "How can America call itself a Christian country if it treats children like this?" Curry writes: "The families making treacherous and often dangerous journeys to seek refuge in the US are desperate. They face extreme violence, persecution and poverty in their home countries. You cannot deter people who are fleeing for their lives, even with policies as cruel as taking children away from their parents."
"People who come to our borders only hope to give their children a chance. We should be meeting these people with compassion," Curry adds.
Trump administration officials, including Attorney General Jeff Sessions, have cited the Bible to justify the policy, which has seen thousands of children separated from their undocumented migrant parents at the U.S. border and placed in detention facilities.
Curry, a bishop of the Episcopal Church, rejected claims that the policy can be considered Christian.
"There is no biblical mandate or warrant for what is occurring on our borders. Christianity must never be confused with cruelty," he writes.
President Trump last week signed an executive order ending the child separation policy, amid mounting global criticism, but under the new order families seeking asylum will be kept in detention. Trump has also been accused of demonizing immigrants, claiming Democrats were seeking to "infest" the country with immigrants in a tweet Tuesday, and renewing his attacks on immigrants at a rally in Minnesota Thursday.
"The rhetoric from our government leaders, which casts "the other" – in this case, families seeking refuge – as dangerous, inhumanely violates the Christian tradition. Selfishness is a sin. We cannot live up to our country's ideals if we embrace only our own desires and put our needs above all others – even above God. Being a US citizen does not make us more human than people on the other side of our border," writes Curry.
Curry was praised for his rousing sermon at the wedding of Prince Harry to U.S. actor Meaghan Markle in May, in which he praised the "power of love" and civil rights leader Martin Luther King Jr.
In the editorial Curry called for an end to the administration's harsh anti-immigrant policies.
"President Trump's executive order has not quieted the cries of the children still separated from their parents. It has not comforted the parents still panicked because they cannot see their babies. It does nothing to stop the heartless deportations of immigrants who are longtime neighbours and members of our communities," he writes.