Royals Lead Tributes to 'Inspirational' Queen Elizabeth II on 96th Birthday
Members of the royal family have led tributes to Queen Elizabeth II as she celebrates her 96th birthday on Thursday. The queen made the journey from Windsor Castle to her country estate in Norfolk earlier this week, where she is expected to spend the day quietly.
At 96 Elizabeth II is the longest-lived monarch in British history, eclipsing Queen Victoria who died at the age of 81 in 1901. In February the queen marked another milestone in becoming the first British monarch to celebrate a Platinum Jubilee, signifying 70 years on the throne.
Members of the royal family have led tributes online for the queen in celebration of her birthday. Prince Charles and Camilla, Duchess of Cornwall posted a touching collection of photographs to Twitter, writing: "Wishing Her Majesty The Queen a particularly special 96th birthday today, as we celebrate her Platinum Jubilee year."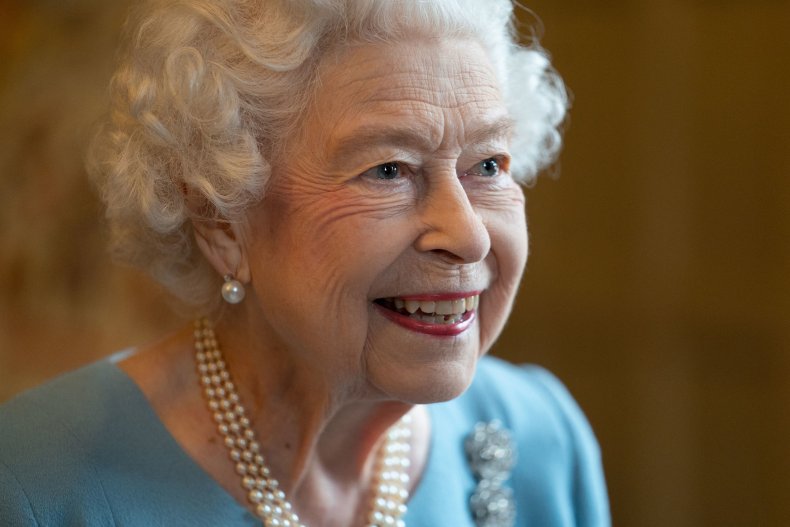 Prince William and Kate Middleton also took to Twitter to post their tribute, calling the queen an "inspiration."
Their full post reads:
"Wishing Her Majesty The Queen a very happy 96th birthday today!
An inspiration to so many across the UK, the Commonwealth and the world, it's particularly special to be celebrating in this #PlatinumJubilee year."
A special birthday message was sent to the queen by the official royal family social media accounts sharing, a photograph taken of the monarch when she was only 2 years old by Marcus Adams. They wrote:
"Happy Birthday Your Majesty! Today as The Queen turns 96, we're sharing this photograph of the young Princess Elizabeth aged 2.
Then, in 1928, it was never expected she would be Queen, and this year Her Majesty is celebrating her #PlatinumJubilee—a first in British history."
British Prime Minister Boris Johnson released a video address marking the monarch's birthday praising her "unique ability to bring people together in joyful harmony."
Looking ahead to the Platinum Jubilee celebrations in June, Johnson closed his remarks by saying "our hearts swell with appreciation and pride that your majesty is our queen."
Labour Party leader Sir Keir Starmer also sent his good wishes in a statement which read:
"On behalf of the entire Labour Party, I'd like to wish Her Majesty The Queen a very happy birthday.
The nation looks forward to celebrating your Platinum Jubilee and marking your continued inspirational commitment to public service."
On Wednesday the Royal Windsor Horse Show, a highlight in the queen's annual calendar, released a new image taken of the monarch at Windsor Castle in March by photographer Henry Dallal. The queen is shown standing between two of her beloved horses.
A tweet from the royal family's official Twitter account read:
"Ahead of The Queen's 96th Birthday tomorrow, @windsorhorse have released a new photograph of Her Majesty. Taken last month in the grounds of Windsor Castle, The Queen is pictured with two of her fell ponies, Bybeck Katie and Bybeck Nightingale.
Happy Birthday Your Majesty!"
Prince Harry and Meghan Markle are expected to have given the queen their best wishes for her birthday last week when they visited her at Windsor Castle.
The Sussexes' visit was made in secret on their way to the Netherlands for the 2022 Invictus games. Speculation had grown as to whether the prince would visit his grandmother given his ongoing legal dispute with the U.K. Home Office over security.
In an interview given to NBC News' Today show during the Invictus games, Harry talked about his meeting with his grandmother.
"Being with her, it was great. It was just so nice to see her. She's on great form," he said. "She's always got a great sense of humor with me and I'm just making sure that she's, you know, protected and got the right people around her."
The prince then went on to provide some insight into how the queen herself might be regarding the celebrations. "I think after a certain age you get bored of birthdays," he said.
"You think she's bored of her 96th?" responded host Hoda Kotb. "I think so," was Harry's reply.
It was confirmed by Buckingham Palace earlier this week that the queen would be spending her birthday on the Sandringham Estate in Norfolk. This holds a special place in the queen's heart as it was the home in which her father died in 1952 and is also where Prince Philip spent much of his retirement.
The queen's birthday comes after speculation that she may not be well enough to attend the busy schedule of events planned to celebrate her Platinum Jubilee this summer. The monarch has pulled out of a number of public engagements already this year, with her mobility increasingly proving to be an issue. Earlier this year the queen began using a walking stick in public and at the service of thanksgiving for the life of Prince Philip at Westminster Abbey in March, she had to be helped to her seat by her disgraced son Prince Andrew.