Ruben Gallego is everywhere.
The Arizona congressman has been perhaps the most vocal and forceful American politician on Twitter when it comes to opposing Russia's invasion of Ukraine, tweeting "I hate the Russian government" when the attack began in February, and "Russia go f**k yourself," along with an American flag and middle finger emoji in another tweet.
It's no surprise the former Marine and combat veteran cares deeply about an attack on Ukraine's democracy, but he hasn't stopped there.
Gallego was also a guest on "Real Time With Bill Maher" on February 25, remarking that Republicans are "bulls***ting" when it comes to acting like they care about students and education because it's a good wedge issue during elections, and chiding "white liberals" for trying to force Latinos to adopt the term "Latinx" to identify them.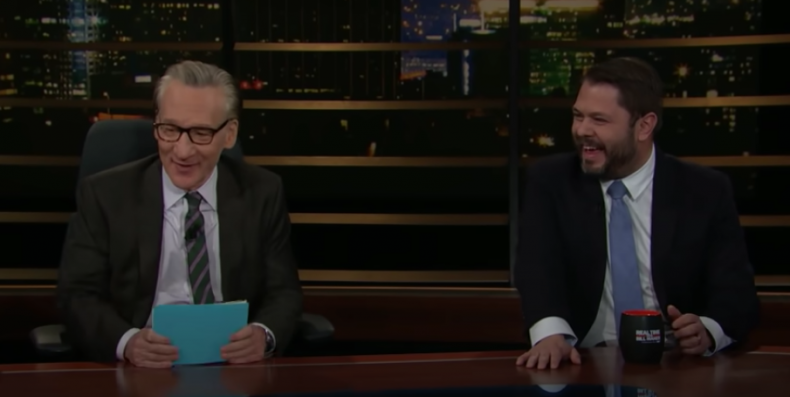 The buzz around Gallego continued in March with Ana Navarro, best known from CNN and The View, posting a selfie with him and calling on her 641,000 Instagram followers to "pay attention to this guy" after just having met him and his wife at the UnidosUS gala in Washington.
But it's not just his tell-it-like-it-is nature that has people rallying around Gallego.
As Arizona Senator Kyrsten Sinema first held up, and then derailed, President Joe Biden's agenda during a crucial election year, Democrats and progressives began looking towards Gallego. With people repeatedly invoking his name as someone that could primary and defeat her, Gallego critically did not wave away efforts to get him to run, but privately signaled that he was open to doing so depending what the political landscape looks like in 2023.
The race, Navarro wrote, would pit Gallego against Sinema, "You know, the lady who shows up to the senate floor in 'My Little Pony' colored wigs, and who likes to meet with lobbyists but not so much with constituents."
Reached for comment about a possible run, Navarro told Newsweek, "He, with his wife's support, seems to be seriously thinking about it."
Gallego's office declined to comment for this article, but a Gallego friend told Newsweek "it's pretty clear he wants to run," and it's a decision that would come after the November midterms, perhaps "first quarter 2023."
Gallego's increasing public exposure has not gone unnoticed among Democrats and those who know him.
"I have noticed an uptick in the kind of publicity and notoriety that he has been getting over the last several months," his friend said.
"Some of it is purposeful," the friend added. "He knows if he's going to run he needs to get his name out there, but some of it is people upset with Sinema, and they want an alternative."
Democrats note that Gallego also is the chair BOLDPAC, the political arm of the Congressional Hispanic Caucus, which means he's in charge of a $10 million budget dedicated to helping elect more Latinos to Congress.
That also helps him curry favor and grow his standing in the party.
"Congressman Gallego is the perfect person leading the charge to elect more Latinos," Chuck Rocha, a top Democratic consultant who pushes the party to work harder to reach Hispanic voters, told Newsweek.
He's appreciative that Gallego is endorsing candidates in his personal capacity and lending assistance to other Latino candidates as early as possible.
"A veteran who's bilingual, Colombian and Mexican," Rocha said, "that's who you want to be the face of the Democratic Party."
Gallego's straight talk evokes in some ways a longtime Republican Arizona senator, John McCain, whose campaign bus was called the "Straight Talk Express," and who rode a maverick image to become one of the longest-tenured and most influential senators in the country.
Democrats say a different but no less important form of authenticity is currently needed as old Democrats and old ways of doing politics no longer resonate as they once did.
"Right now the Democratic party is struggling with working class people of color," said Kristian Ramos, an expert on the Latino vote. "From 2012 to 2020 the numbers have dropped, and what you need is someone who can speak to working class people of color, particularly Latinos."
"Gallego is the guy who can do that as a veteran who came from humble beginnings and understands this group of voters," he added.
When it comes to growing Gallego's profile, national groups are also ready to help, according to two sources that have heard outlines of the plans. The goal is to make sure Gallego is a prominent surrogate for Mark Kelly's reelection campaign, that he's visible and helping them on issues from voting rights to the foreign policy space and in turn "giving him a platform if he's going to run next year."
Looking ahead, Democrats believe a Sinema vs. Gallego faceoff would easily be the most contentious Democratic primary in state history, with one campaign veteran of many statewide races telling Newsweek they believe each candidate would raise more than $20 million each.
But taking on Sinema is not without it's dangers.
Jaime Molera, who served as an advisor to former Governor Jane Dee Hull and is a co-founder of Molera Alvarez, said he knows Sinema from her days in the state legislature, and considers her a savvy politician. He believes she sees Arizona as a purple state, and that in order to be regarded as a leader she has to be seen "as someone who is not beholden to the party, akin to what McCain used to do."
"She will have a lot of money, she's a savvy politician," Molera said. "People underestimated McCain, but he tacked to the right when he needed to. I'm sure she will tack to the left when she needs to."
When Gallego began taking it to Sinema personally in January after she voted with Republicans to maintain the filibuster and effectively end hopes for voting rights and election reform, he knocked her for avoiding town halls — "everything she does is scripted" — and for saying she refuses to negotiate in public.
"We want to know who is she negotiating for," he said. "Is it for Arizonans, or is it for the pharmaceutical companies or whatever other interests that she is more likely to have meetings with than it is with the actual constituents."
A month later on Bill Maher's show, Gallego talked about his fighter mentality, one he'll have to tweak if he plans on officially getting in the ring to challenge Sinema.
"I don't go looking for fights, but I'm not afraid of a fight," he said. "When you see me reacting on Twitter or anything else in life, it's because someone decided to come at me, and I'm not that type of person who just backs down."