Rubio Breaks From Big Business in Op-Ed, Cites 'Woke' Policies and Anti-Americanism
Sen. Marco Rubio's op-ed published Monday has indicated a shift in his past pro-business stance as he criticizes corporate America.
GOP politicians have typically aligned themselves with big business interests; however, former President Donald Trump has broken with that since he has started attacking big tech companies and involving himself in trade wars.
Now, Florida Republican Rubio has voiced his opposition to big business being "the instrument of anti-American ideologies."
Rubio has condemned business heads for their "wokeness" and suggested that leaders be held legally liable "when they abuse their corporate privilege by pushing wasteful, anti-American nonsense."
The senator said he wants large companies to meet their obligations to America and should be required to disclose how much they invest in the U.S. Further, their boards of directors should be made to show they have no conflicts of interests with foreign adversaries such as China, Rubio said.
For more reporting from the Associated Press, see below.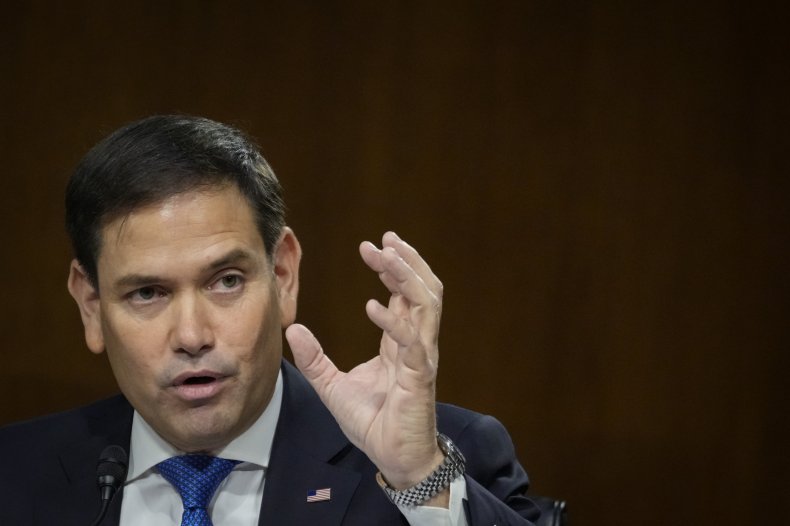 Teachers and firefighters whose pensions feed institutional investment funds should be able to vote on shareholder proposals rather than the fund managers who "push 'woke' policies at corporations by voting in corporate elections on their behalf," Rubio said.
"The companies that control the vast majority of America's economic resources and curate the information we see and hear on a daily basis now say that America is a racist or sexist country," Rubio wrote in The American Conservative. "These oligarchs believe the very existence of America is fatally flawed, and they are devoting hundreds of billions of dollars to advance corporate propaganda that reflects these beliefs. They aim to remake our society, our culture, and our country."
"Promising to just cut more regulations and corporate taxes that's going to get applause from campaign donors and get some glowing coverage in media outlets focused on the stock market," Rubio said. "But it leaves millions of hard working Americans, people who do not want a woke socialist America, it leaves them with no voice in our politics and no answers to their problems."
Rubio is facing re-election next year, and his expected Democratic opponent is U.S. Rep. Val Demings from Orlando. If he wins re-election, he is expected to be in the mix of Republicans running for president in 2024.