Rubio: North Korea Should be Worried about U.S. Attack after Syrian Strike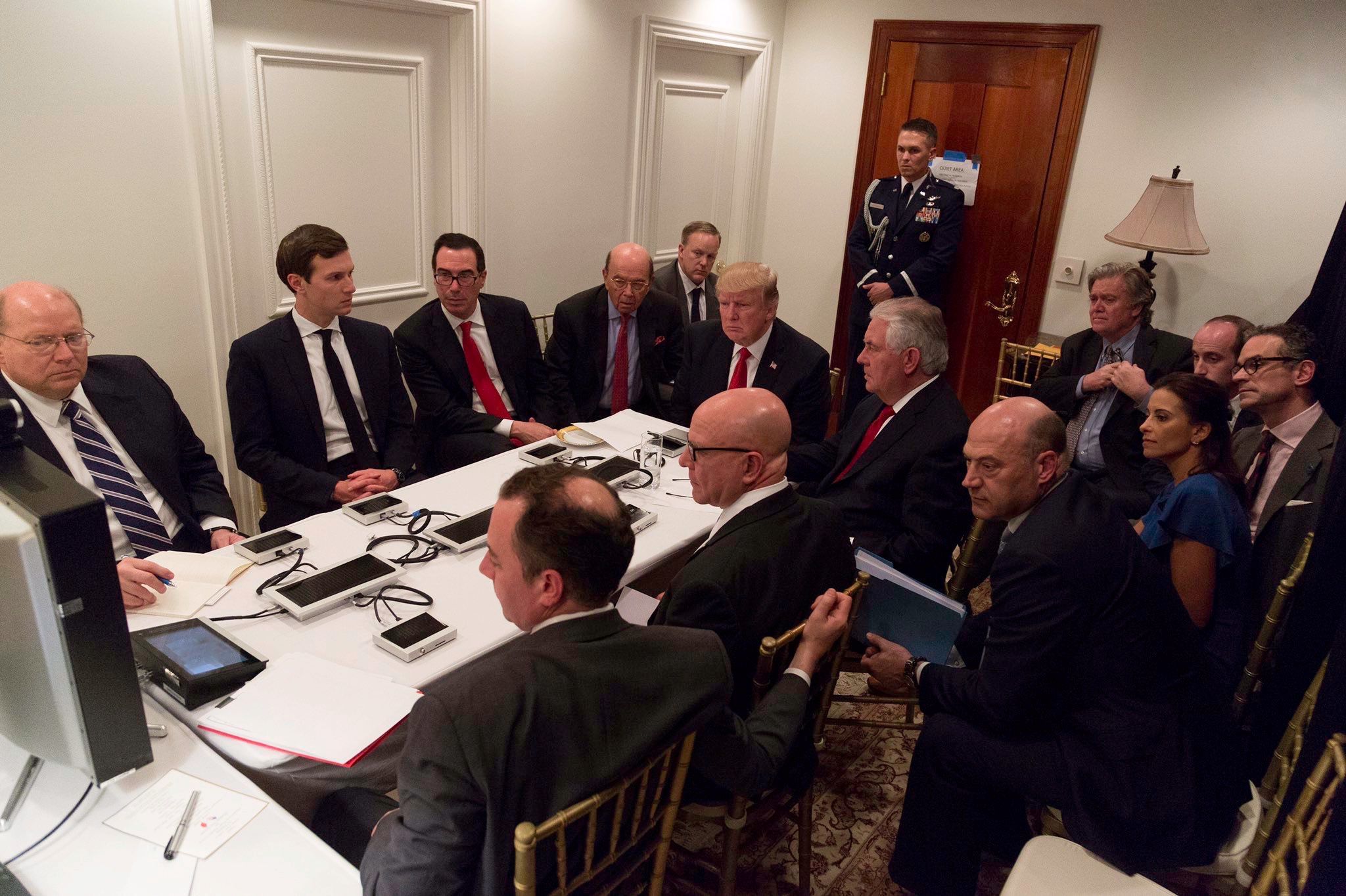 Florida Sen. Marco Rubio has a warning for North Korean despot Kim Jong Un: See what just happened in Syria? You could be next.
Rubio said Friday that Kim was probably worried after the U.S. government made its first attack on the Syrian government Thursday night with President Donald Trump's decision to fire 59 tomahawk missiles at a Syrian air base. North Korea has threatened a nuclear missile attack in response to any perceived U.S. threat and the Trump administration has urged China to force Kim's regime to discontinue its nuclear weapons program.
"I don't believe that the president sat there and said 'I'm going to do this to send a message to North Korea,'" Rubio said on Fox & Friends. "I do believe it sent a message to North Korea. If you're Kim Jong Un and you're watching tonight, you're realizing 'We've got a different thing going on here.' We've got someone who doesn't just talk. He's probably worried right now."
Rubio applauded Trump for being the aggressor in a potential conflict that could pit the world's largest nuclear powers, the U.S. and Russia, against each other. The nations have taken opposing sides on Syria's six-year civil war against Syrian President Bashar al-Assad. The violence and chaos in Syria helped fuel the rise of the Islamic State group in Iraq and Syria, which opposes Assad.
"We spend a lot of time on American television being asked 'Aren't you worried about Putin? Aren't you worried about North Korea? Aren't you worried about the Chinese?'" Rubio said. "For once we can be able to say 'They should be worried about us.' And they should be."
"It had to be done," Rubio added.
Rubio joined a chorus of Republican leaders in Congress who praised the Trump administration for taking military action after President Barack Obama had shied away from directly entering the conflict and taking on Assad. But critics said it was inappropriate of Trump to escalate tensions with Syria and Russia, which has firmly backed the Assad regime for years, without running it by Congress. (In 2013 Obama moved to seek Congressional approval for military action but postponed the vote after it became clear that House Republicans would oppose it.)
"The Constitution gives the power to authorize the use of military force to the legislative branch. Expanded military intervention in Syria requires action by Congress," Sen. Elizabeth Warren, D-Mass., said in a statement. "If President Trump expects such an authorization, he owes the American people an explanation of his strategy to bring an end to the violence in Syria. We should not escalate this conflict without clear goals and a plan to achieve them."
Trump himself urged the U.S. government to avoid antagonizing Assad in a series of tweets he wrote before he was president. "We should stay the hell out of Syria, the "rebels" are just as bad as the current regime. WHAT WILL WE GET FOR OUR LIVES AND $ BILLIONS?ZERO," he tweeted in one such message in 2013.
Trump said he changed his mind after reports this week that Assad's regime killed more than 80 civilians in a chemical weapons attack. "Years of previous attempts at changing Assad's behavior have all failed and failed very dramatically. As a result, the refugee crisis continues to deepen and the region continues to destabilize, threatening the United States and its allies," he said in an official statement.