At the outset of the new year, one of America's richest individuals arguably showed more allegiance to Chinese president Xi Jinping than to the United States of America. Elon Musk debuted a new Tesla showroom in the remote Xinjiang region of China—the same region where Chinese authorities have detained more than a million Uyghur Muslims in facilities reminiscent of Nazi concentration camps. In these facilities, Uyghur women are forced to undergo sterilization protocols, and the detainees are mandated to participate in rigorous "re-education" programs.
Sen. Marco Rubio (R-Fla.), ranking member of the U.S. Senate Foreign Relations Committee, accused Musk's company of covering up China's human rights abuses just weeks after President Joe Biden signed the senator's bipartisan Uyghur Forced Labor Prevention Act, which imposed strict U.S. importation limits on the region. Rubio is right, and this isn't the first time Musk has been too friendly with China.
In July 2021, after Tesla faced recalls and business trouble in Beijing, its Twitter-happy CEO congratulated the Chinese Communist Party on its hundredth anniversary and the many "accomplishments" it has realized over the century. He encouraged people to visit the country to "to see for themselves."
Yes, China accounts for 41 percent of global electric vehicle sales, and Tesla operates a key factory in Shanghai, but does that really mean that Musk—the second-richest man in the world—must stick up for a predatory regime that the U.S. is currently battling diplomatically? He receives millions in federal support and has national security responsibilities to the United States as the CEO of SpaceX, a government contractor. So shouldn't he operate his businesses with a bit more focus and interest on the needs of the United States? One would think so, but with Musk recently estimating that China could become the world's largest market for Tesla's sales, don't expect his mercenary tendencies to improve.
This China appeasement problem is far from a Musk exclusive. Far too many American companies and business magnates today are doing the same thing as the SpaceX and Tesla CEO: tossing U.S. national security interests aside to protect their relationship with the communist regime.
For example, Apple CEO Tim Cook struck a five-year, $275 billion deal with China wherein he promised that Apple would "do its part to develop China's economy and technological prowess through investments, business deals, and worker training." This move was without question counterproductive to U.S. interests, but Cook did it to comfort China, which threatened regulatory action because it thought Apple wasn't doing enough to help its interests.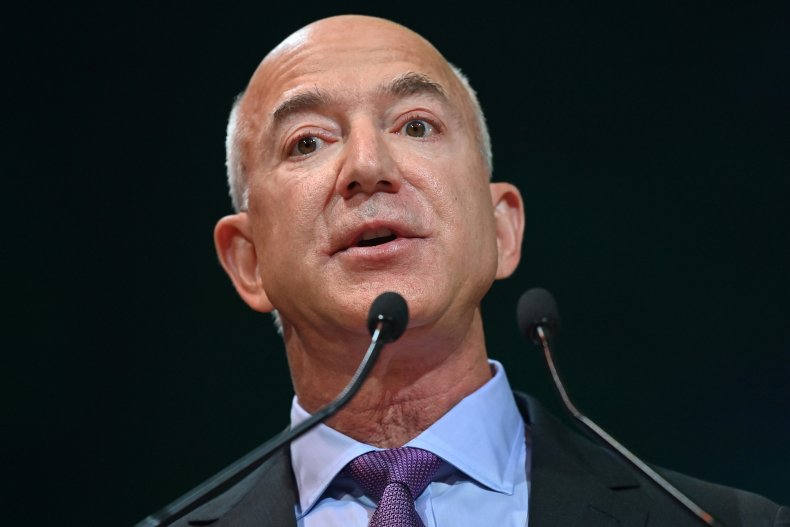 Amazon CEO Jeff Bezos has also been known to manipulate the marketplace to assist the CCP in accomplishing its economic goals.
In response to negative reviews of a collection of President Xi Jinping's writings, Beijing ordered Amazon to stop allowing any customer ratings in China. A briefing document authored by the company's global head of lobbying and public policy suggested that the company not only complied with this order but—to curry favor with the regime given licensing problems Apple was having in the country—also went above and beyond to help China promote its controversial narratives to the public.
Amazon worked directly with CCP propagandists to create "China Books," a selling portal for that offers more than 90,000 publications for sale based on the demands of Chinese censors. These books peddled the regime's narrative on a number of issues, including Xinjiang and the COVID-19 pandemic.
It's not as though Bezos' company didn't know how nefarious its actions were. An internal 2018 document stated that, "ideological control and propaganda is the core of the toolkit for the communist party to achieve and maintain its success" but that Amazon was "not making judgement on whether it is right or wrong." In other words, the company preferred not to acknowledge that it put profits before patriotism.
Sen. Rubio is right—the U.S. government cannot allow these companies to continue putting China's interests above our own.
While China may be these companies' second-largest market, the U.S. is their largest. If we put as much pressure on them to defend the U.S. as China does to protect itself, they will have no choice but to begin taking the side of freedom and human rights.
All the aforementioned companies receive government subsidies, government contracts and/or lucrative sales to public-sector entities. U.S. policymakers should threaten to take these away instead of fawning over their CEOs' every word. Only then will we begin to see lasting, meaningful change.
Paul E. Vallely is a retired U.S. Army major general who serves as a senior military analyst for Fox News. Gen. Vallely is the founder and chairman of the Stand Up America US Foundation.
The views expressed in this article are the writer's own.