Cruise Ship Passenger Who Died of COVID-19 Told by Staff She Only Had Flu, Special Inquiry Hears
A passenger on the Ruby Princess cruise ship who was told she only had the flu, despite testing negative for it, died days later of COVID-19, a special inquiry in Australia has heard.
Lesley Bacon, aged 77, and her friend Josephine Roope were guests on the cruise ship from March 8 until March 19. On March 19, Bacon was taken to Sydney's Royal Prince Alfred Hospital, where she tested positive for COVID-19 and died a few days later.
Roope said at the New South Wales special inquiry that when her friend fell ill, the medical staff on board told her it was the flu. According to Roope, Dr. Ilse von Watzdorf said it was "only the flu, nothing to worry about," and did not tell her that Bacon had tested negative for the flu.
Medical staff allegedly told Roope multiple times that it was "only the flu" when she was told that Bacon would be taken off the cruise ship in an ambulance. The 77-year-old's husband, Brian Bacon was also told his wife had the flu and that she would be kept in the ship's clinic overnight.
Roope said: "I think I have that memory [of von Watzdorf saying] there's nothing to worry about. All I want to know is why did we not get tested? And why did we not go through customs."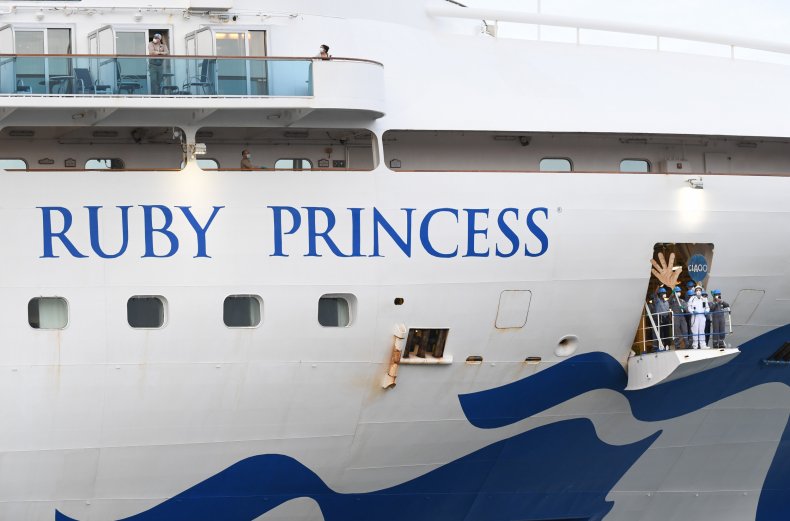 One guest, Lynda De Lamotte, said that there were regular announcements telling guests to visit the medical center if they developed symptoms. However, De Lamotte said the announcements suggested the ship was virus-free, as she said: "No, it was more backing us for doing the right thing, helping keep the ship virus-free."
However, passengers Jill Whittemore, William Wright, and Roope told the inquiry that they did not remember any announcements.
De Lamotte said: "Everybody was talking about 'the virus.' They just called it 'the virus.' They didn't call it Covid-19 ... it was just called 'the virus'."
But De Lamotte said she could not get a test on board as staff told her: "Well it's quite expensive and if you have only got a sore throat, probably not."
De Lamotte also said: "We asked how much did it cost, and she said she didn't know."
Whittemore told the inquiry that on March 17 one of the ship's lounges was full with guests listening to an Irish band for a St Patrick's Day party and said: "People were sitting really close together, maybe 400 people were there."
De Lamotte said she attended a party on March 18, the day before the ship docked: "It was crowded, they were dancing literally shoulder to shoulder, passengers and crew."
The inquiry also heard how passengers were told to count their 14 days of self-isolation from when the ship turned around from New Zealand, meaning they should only self-isolate for 11 days after arriving in Sydney.