Ruby Rose Claims Dougray Scott 'Abused Women' on 'Batwoman' Set
Ruby Rose has claimed she was severely mistreated while working on the Batwoman set and has leveled several scathing allegations against The CW and Warner Bros. Television, as well as a number of individuals involved in the production.
The Australian actress and model was famously cast to play the iconic superhero Kate Kane in 2018. However, she quit after one season due to injury and was then replaced by Javicia Leslie.
Rose, 35, has taken to Instagram where she claims to have experienced unsafe and hostile working conditions and called out her co-stars Dougray Scott and
The Orange is the New Black star has also claimed that Scott, who played Colonel Jacob Kane in the DC Comics series, "abused women" when she worked with him.
Scott has refuted Rose's claims.
"As Warner Bros. Television has stated, they decided not to exercise the option to engage Ruby for season two of Batwoman based on multiple complaints about her workplace behavior," he said in a statement to Newsweek.
"I absolutely and completely refute the defamatory and damaging claims made against me by her; they are entirely made up and never happened."
Rose claimed on her Instagram Stories, per CBR, that Scott "hurt a female stunt double he yelled like a little b**** at women and was a nightmare. He left when he wanted and arrived when he wanted he abused women and in turn as a lead of a show I sent an email out asking for a no yelling policy, they declined."
In her Story, Rose also tagged Batwoman showrunner Caroline Dries and producers Greg Berlanti and Sarah Schecter.
"I'm going to tell the whole world what really happend on that set," Rose wrote. "I will come for you so that what happened to me never happens to another person again. And so I can finally take back my life and the truth. Shame on you."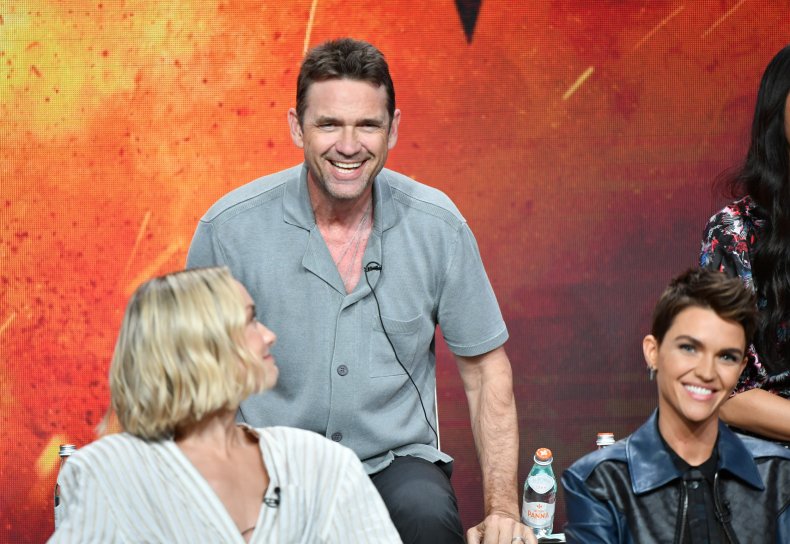 The 35-year-old also alleged that former Warner Bros. Television chief Peter Roth hired a private investigator to get information about her.
"Peter Roth, you are first up. You are chapter one. not sure if you left after getting promoted to the highest position because you couldn't stop making young women steam your pants, around your crotch while you were still wearing said pants or if you left after putting a private investigator on me who you fired as soon as the report didn't fit your narrative. either way, when it comes to you, there's already an army waiting for u," she wrote.
Warner Bros. Television Group have responded to Rose's claims, describing her account as "revisionist history."
"Despite the revisionist history that Ruby Rose is now sharing online aimed at the producers, the cast and crew, the network, and the Studio, the truth is that Warner Bros. Television had decided not to exercise its option to engage Ruby for season two of BATWOMAN based on multiple complaints about workplace behavior that were extensively reviewed and handled privately out of respect for all concerned," a spokesperson said in a statement.
Newsweek has also contacted Berlanti Productions for comment.
Rose shared some footage of x-rays purporting to be from the injury she sustained while on the Batwoman set as well as mentioning a rib injury and a tumor. She had previously opened up about her injuries before.
"To everyone who said I was too stiff on bawoman, imagine going back to work 10 days after this ... 10 DAYS!!!!!! (or the whole crew and cast would be fired and I'd let everyone down because Peter Roth said he wouldn't recast and i just lost the studio millions (by getting injured on his set) that is be the one who cost so many people their jobs," she wrote.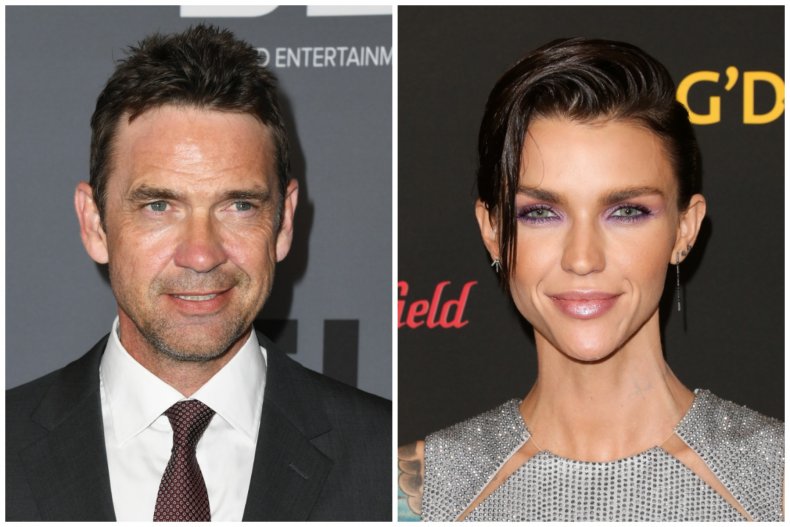 Rose also alleged that showrunner Caroline Dries only visited the set four times throughout the year, and held off on shutting down production due to COVID, when all other shows had stopped filming.
She also detailed other alleged instances of stunt performers being injured on set.
Update 10/21/21, 3:40 a.m. ET: This article was updated to include responses from Warner Bros. and Dougray Scott.