The Lead Voices From 'Rudolph' Used to Sing for Neighbors at a Senior Residency
This story sounds like the coda to a fairy tale: Two voice actors who starred in a beloved holiday classic find themselves to be neighbors in a housing development for artists. At the request of other occupants, they frequently and delightfully re-enact their famous roles during the holiday season, even serenading those gathered with a duet.
But this is no fairy tale: It's a true story, about two performers who lent their voices to 1964's Rudolph the Red-Nosed Reindeer TV special.
Two members of that cast were Billie Mae Richards, a respected actress who voiced the titular character of the stop-motion animated hit, and Paul Soles, who played Hermey the Elf. In the program, Rudolph and Hermey bond over being misfits—the reindeer for having a large nose that lights up, and the elf for dreaming of being a dentist rather than a toymaker. The two run away on an adventure together, which includes an iconic stop at the Island of Misfit Toys.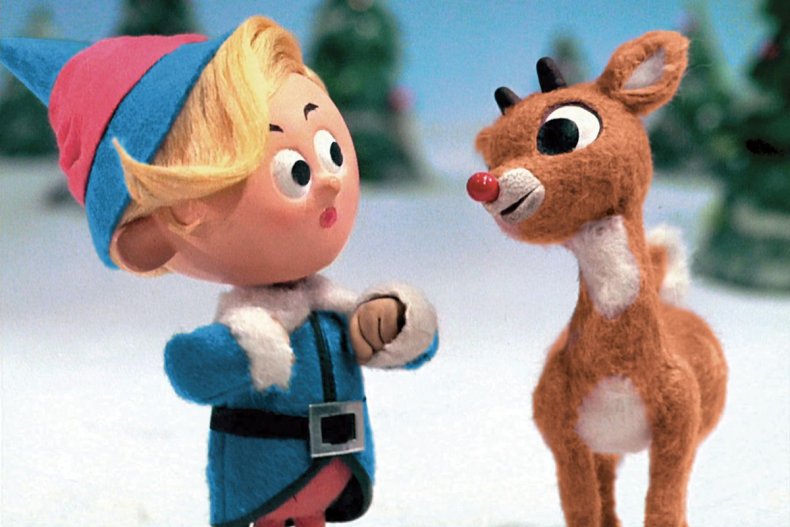 In real life, Richards and Soles also formed a lifelong friendship and were even reunited years later at the Performing Arts Lodge in Toronto, Canada, which was built in 1993 to provide affordable housing for aging or disabled artists. The Lodge's lounge is equipped with a stage for live performances by and for the residents, and Soles and Richards would often use the space to entertain the other residents with renditions of their renowned song from Rudolph, "We're A Couple of Misfits."
This almost too-cute-to-be-true story began trending on Twitter over the last couple of weeks, where people posted about or retweeted it in an attempt to spread a little Christmas cheer.
Although Richards died in 2010, Soles is alive and still very much active. The veteran thespian even stars in a current CBC web series production, My 90-Year-Old Roommate. He's also still a resident at PAL, which uses a quote from Soles on its website as an endorsement: "My life is so much richer and happier, here at PAL."
In an interview published on December 12 with blogTO, a site dedicated to Toronto arts and culture, Soles fondly recalled revisiting the Rudolph roles with Richards. He said Richards was more often the one who fielded the requests from their neighbors, but added that it was "always a pleasure to join in."
Although the enduring, whimsical appeal of Rudolph the Red-Nosed Reindeer provided Soles with perhaps his best-known work, he found many successful parts afterwards, and even went into the history books again. Dedicated Marvel fans will note he voiced Bruce Banner—the alter ego of the Hulk—in the 1966 Incredible Hulk animated series, and he also became the first voice of Spider-Man in the original animated television series, simply titled Spider-Man, which aired from 1967 to 1970 on ABC. Soles even returned to the Marvel Universe when he played Stanley the pizza shop owner, opposite Edward Norton in 2008's The Incredible Hulk.
Although his long resume is impressive—and still growing—Soles will always be closely associated with his part in Christmas lore. While reminiscing about voicing Hermey, Soles told blogTO how he didn't have any trouble identifying with his celebrated outsider role in a famous Christmas production: "I am Jewish, and I identified as being a misfit."