Fans, 'Survivor' Contestants Remember Rudy Boesch, the Show's Oldest Competitor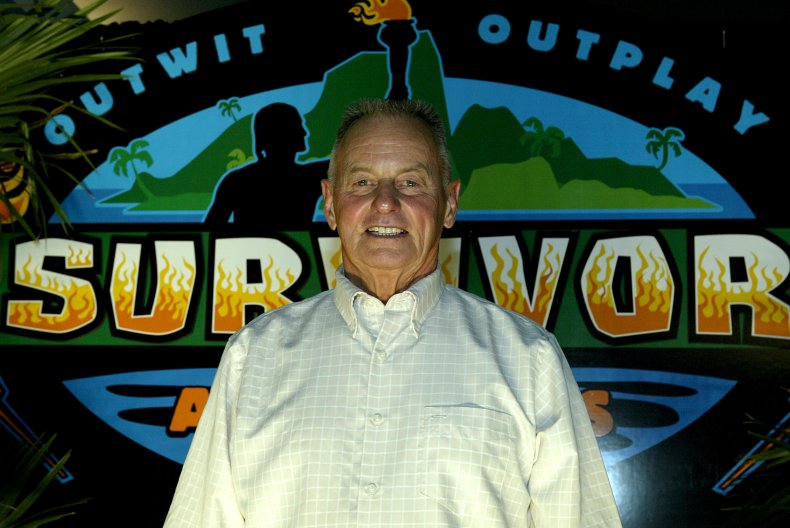 Fans and Survivor contestants alike used social media to remember one of their own on Saturday, as the news broke that former contestant Rudy Boesch died on Friday.
Boesch first appeared on the reality show during its first season, which aired in 2000, where he finished in third place. At the time, the retired Navy SEAL was 72 years old, making Boesch the oldest person to compete on any season of the show.
Steve Gonzalez, Director of Operations of SEAL Veterans Foundation in Virginia Beach told The Hollywood Reporter that Boesch was "surrounded by his family and passed away peacefully." Boesch had been involved in a long battle with Alzheimer's disease.
"He proudly served our nation from 1944-1990 and his impact on the men and women of Naval Special Warfare and the Special Operations Command is immeasurable... Rudy was beloved by all and will be deeply missed," Gonzalez told THR.
Boesch also appeared in Survivor: All-Stars in 2004, where he was the second person eliminated. Still, he remained a fan favorite, known for his no-nonsense ways and assessments of his fellow competitors.
In 2015, show host Jeff Probst told MTV News that the entire crew thought Boesch would win the first season of the show, but Boesch failed to complete the final immunity challenge and was voted off by his castmates. Richard Hatch went on to win the show's first season.
Hatch was one of those to offer condolences to Boesch's family on Saturday.
Speaking to People, Hatch elaborated on the unlikely friendship he and Bosech formed during the show.
"Rudy Boesch and I both served our country in the military: he in the Navy, and I in the Army," Hatch told the magazine. "But Rudy also served our country as an example of honesty and open-mindedness by respectfully engaging and aligning with me, an openly homosexual man, to play Survivor on the world stage."
"I grew to love that cantankerous man and his family," Hatch added. "We are better people for having known him, and he will be sorely missed. I wish his family peace in their grieving his loss."
Another Survivor contestant, Rob Mariano, also tweeted about Boesch, saying he was "fortunate to have known him."
Rob Cesternino, who appeared on Survivor: All-Stars and was Boesch's roommate during a post-show trip to Argentina, also wrote about the 91-year-old.
"I would hang on his every word because he was would tell and re-tell all these amazing stories with his unique combination of brutal honesty and a razor-sharp wit. I've never met anybody who could ever make me laugh as much as Rudy," Cesternino told People.
Survivor fan, Katie Berheim, referred to Boesch as "the OG trendsetter" in her Tweet about him.
While Survivor executive producer Mark Burnett has not commented on the news of Boesch's death, he wrote about the retired Navy SEAL in the 2014 book Survivor: The Ultimate Game.
"Rudy had long ago embraced the ideal of keeping his mouth shut. He'd joined the navy at seventeen, in the waning days of World War II. It was the only job he ever held. At 22 he'd become one of the first SEAL (Sea, Air, Land) commandos," Burnett wrote. "Over the next 40 years Rudy became the most senior noncommissioned officer in the Navy. Blue-collar, with a gray flattop, Rudy was the stereotypical old swabbie. When the Navy offered him the chance to become an officer, he turned it down. It just wasn't him, and if there was a defining characteristic about Rudy it was that he knew who he was and remained true to himself. He wasn't changing for anyone."