Rudy Giuliani Calls Himself 'Government Official' On Facebook Page, Internet Reminds Him He's Not
On Tuesday afternoon, President Donald Trump's personal attorney and former New York City Mayor Rudolph Giuliani tweeted out a link to his Facebook page, promising more to come on his "investigation" soon.
Twitter user Devin Nunes' Cow replied to the tweet with a question: "When were you the AG?"
Giuliani's Facebook page not only lists him as the former Attorney General of America at press time, it also lists his occupation as "government official"—a position he has not held since he reentered the private sector.
Giuliani served as the associate attorney general under President Ronald Reagan from 1981 to 1983. He was then appointed the U.S. Attorney for the Southern District of New York, resigning that position when the George H.W. Bush administration began.
He was elected to his first term as mayor of New York in 1993 and served from 1994 to 2001. While serving out his final term as mayor, he ran for a Senate seat against Hillary Clinton in 2000, but eventually withdrew from the campaign due to medical reasons and a scandal surrounding an alleged extramarital affair.
He then ran for president in 2008, before becoming the president's personal attorney, though, according to former Trump deputy campaign chairman Rick Gates, Trump wanted Giuliani to be the attorney general but Giuliani turned down the offer in the hope of becoming secretary of state. Giuliani has never served as the country's attorney general.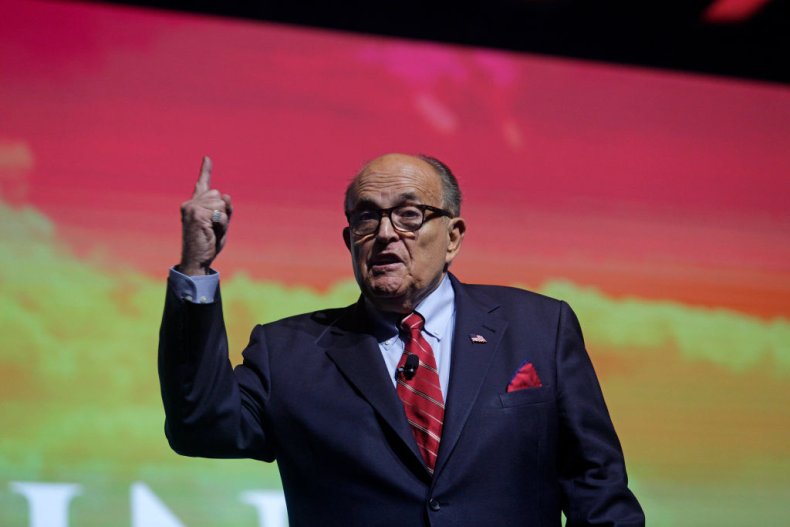 As a result of Giuliani's Facebook profile, "government official" trended on Twitter for a period of time on Tuesday afternoon.
At press time, Giuliani's Facebook profile page remains unchanged, though Giuliani allegedly replied to a text from Chris Sommerfeldt, a New York Daily News correspondent, saying that "If it says AG it was a mistake should be AAG. Will change it."
Acting as President Trump's attorney, Giuliani has been no stranger to controversy.
In November, accusations tied him to the ongoing Ukrainian controversy through two business associates of his, the recently indicted Lev Parnas and Igor Fruman. Parnas and Fruman stand accused of committing campaign finance fraud for pouring money into the campaigns of Republican political officials who agreed to represent Ukrainian interests and support the removal of former US Ambassador to Ukraine Marie Yovanovitch.
Giuliani also said he was "more of a Jew" than George Soros, a Holocaust survivor who lived through the Nazi occupation of Hungary, during an interview with New York Magazine Monday.
"Don't tell me I'm anti-Semitic if I oppose him," Giuliani said. "Soros is hardly a Jew. I'm more of a Jew than Soros is. I probably know more about—he doesn't go to church, he doesn't go to religion—synagogue. He doesn't belong to a synagogue, he doesn't support Israel, he's an enemy of Israel. He's elected eight anarchist DAs in the United States. He's a horrible human being."
Newsweek reached out to Giuliani for comment through his firm Giuliani Partners LLC, but did not hear back at press time.