Rudy Giuliani Falsely Claims Robert Mueller Was Paid $30 Million for Probe, Fox News' Sean Hannity Doesn't Correct Him
President Donald Trump's lawyer Rudy Giuliani falsely claimed on Fox News Monday night that special counsel Robert Mueller was paid $30 million to head the Russia probe—and host Sean Hannity did not correct him.
On Hannity, Giuliani said "it was worth it" to represent Trump against Mueller's probe, which found no collusion between the Trump campaign and Russians in the 2016 presidential election and punted the question of whether Trump obstructed justice, according to a summary of the report released Sunday.
"To defend an innocent man and see justice done is the ultimate goal of any lawyer. It was an honor for me to work on this case, and to see it turn out such a complete victory—I've never seen a declination letter, which is what this is, so powerful," Giuliani said.
Giuliani said that prosecutors usually do not go forward with such a case, whereas Mueller concluded that Trump did not commit a crime but could not exonerate him.
"That is totally unprofessional. You're not supposed to say that," Giuliani opined. He added that Attorney General William Barr and Deputy Attorney General Rod Rosenstein "kind of knocked the obstruction thing right out of the park."
Giuliani then uttered a false statement about how much Mueller was compensated for the probe, which lasted 22 months.
"The guy got paid somewhere upwards of $30 million, but he couldn't make the key decision. His hands were shaking," Giuliani claimed. "He probably had, you know, he had the 'Jekyll and Hyde,' he had the bad guys and the good guys."
Hannity did not correct Giuliani on how much Mueller made. Several news outlets have reported it was a $161,900 salary. That is far less than the $3.4 million Mueller reportedly made at the Washington, D.C., law firm he left to take on the Russia probe. The entire Russia investigation cost $25 million, as of December 2018, government filings show.
Instead, Hannity cut in when Giuliani seemingly pivoted from talking about Mueller to Andrew Weissmann, a top prosecutor for the special counsel.
"That little cheap shot probably got stuck in there somewhere along the way by Weissmann, who tortured [Paul] Manafort who tried to get [conservative commentator Jerome] Corsi to perjure himself, who jammed up [Michael] Flynn in a really pathetic false statement case," Giuliani said.
"I want him to pull back that plea," Hannity said, seemingly referring to Flynn's pleading guilty to lying to the FBI about his conversations with a Russian ambassador.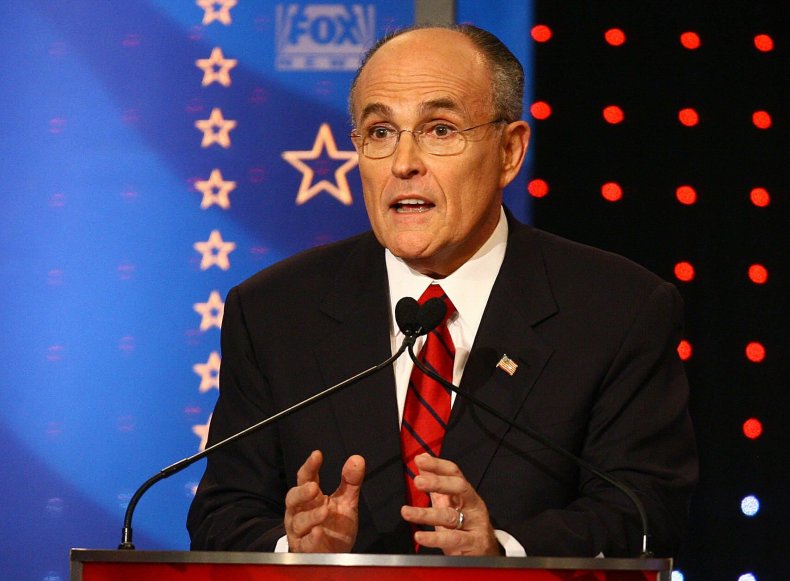 Mueller has been criticized for not providing a decision on the obstruction allegations, and Trump allies and conservative Fox News have jumped at mocking him.
According to the summary letter by Barr, Mueller's probe "did not draw a conclusion" on whether Trump obstructed justice but "does not exonerate him." Regarding collusion, the letter stated Mueller "did not find that the Trump campaign or anyone associated with it conspired or coordinated with Russia in its efforts to influence the 2016 U.S. presidential election."