Rudy Giuliani Tapped for Cybersecurity Role in Trump Administration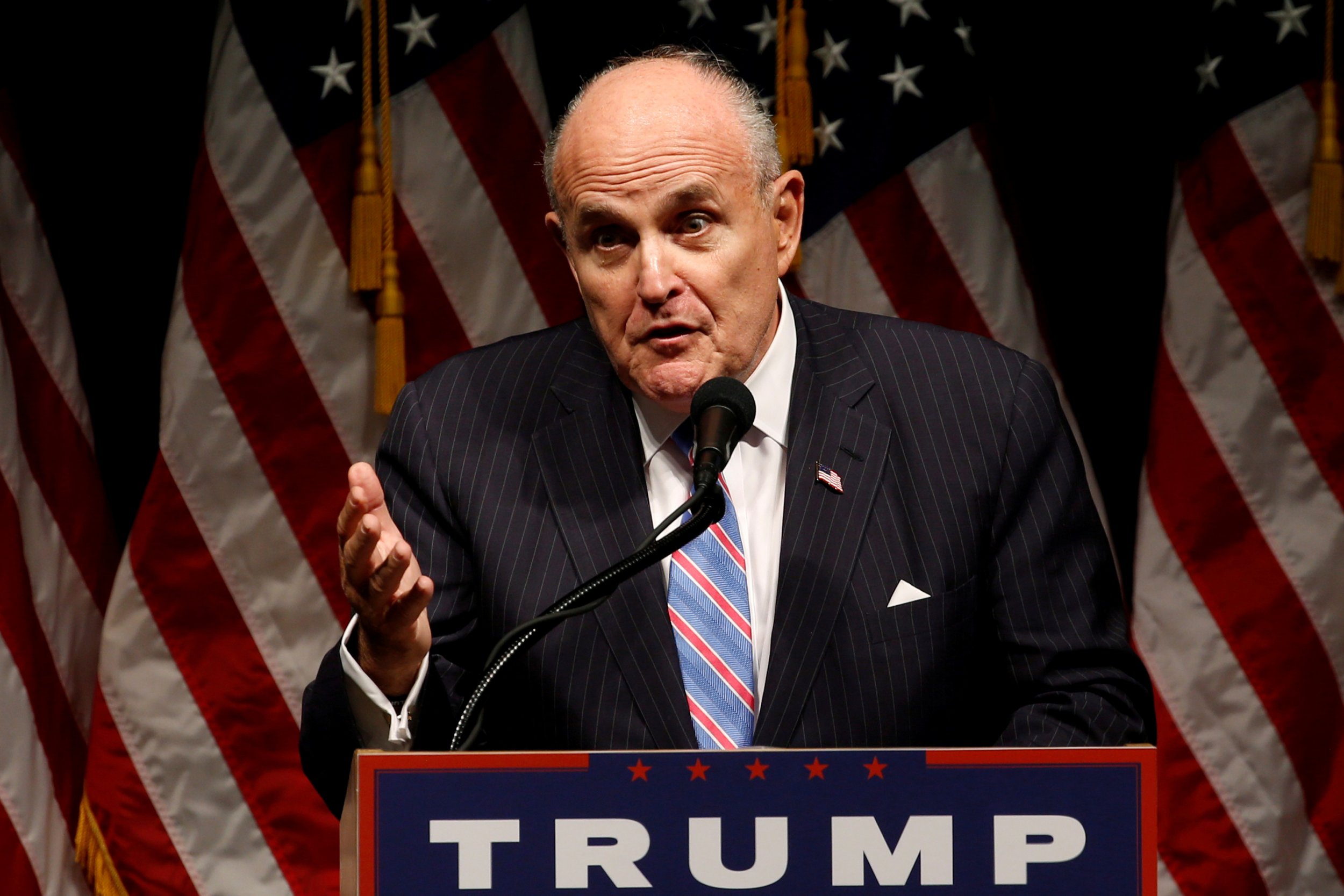 Rudy Giuliani has been tapped by President-elect Donald Trump's transition team to share his "expertise and insight" on cybersecurity.
The former New York City mayor will give advice on "private sector security problems and emerging solutions developing in the private sector," according to a statement from the transition team released on Thursday. Trump also plans to hold a number of meetings with senior corporate executives of companies that have faced cybersecurity threats, including hacking and data and identity theft.
"Mr. Giuliani was asked to initiate this process because of his long and very successful government career in law enforcement and his now sixteen years of work providing security solutions in the private sector," the statement said.
Related: Trump dismisses Russia reports as "fake news" during press conference
Giuliani's new role is not a cabinet-level position.
Last month, Trump said Giuliani would not be serving in his cabinet. Giuliani was earlier thought to be a contender for secretary of state, a nomination that ultimately went to Rex Tillerson, the former Exxon Mobil CEO. Trump said last month that while Giuliani won't be in his cabinet, "he is and continues to be a close personal friend." Trump also said he "will call upon him for advice and can see an important place for him in the administration at a later date."
The Giuliani announcement comes just eight days before Inauguration Day, and as a handful of Senate confirmation hearings for Trump's cabinet nominees are ongoing. These include hearings for Tillerson and Jeff Sessions, Trump's pick for attorney general; Ben Carson (secretary of housing and urban development); General James Mattis (secretary of defense); and Representative Mike Pompeo (CIA director).
Trump held his first press conference in six months on Wednesday, the day after reports were published about unverified allegations that Russia holds compromising information on him. Trump dismissed those claims as "nonsense" and "fake news." He also repeatedly mentioned hacking during the press conference, pointing fingers at Russia and China, among others. Trump said that within 90 days of him taking office, Pompeo and Dan Coates, the director of national intelligence nominee, would present him with a "major report on hacking."
On Thursday, the BBC reported that Christopher Steele, the British ex-spy widely believed to be the man who prepared the dossier detailing the allegations that Russia holds compromising information on Trump, has gone into hiding. Steele, who has four children, left his home earlier this week, before he was publicly identified. The BBC said he asked a neighbor to look after his cats before leaving his home.