Rudy Giuliani Claims 'Crazy' Democrats Want to 'Literally Kill Me' Over Hunter Biden Conspiracy Theory
Former New York City Mayor Rudy Giuliani claimed Democrats wanted to "literally kill" him over a fresh Ukraine conspiracy theory that supposedly involved a "bunch" of them.
President Donald Trump's personal lawyer told Fox Business host Trish Regan on Thursday that he had evidence of a "big Democratic scam" in Ukraine, but presented nothing of substance.
He also claimed that he had evidence of former Vice President Joe Biden's son Hunter Biden being involved in "a corruption affair." Again, the viewers were not presented with the supposed evidence.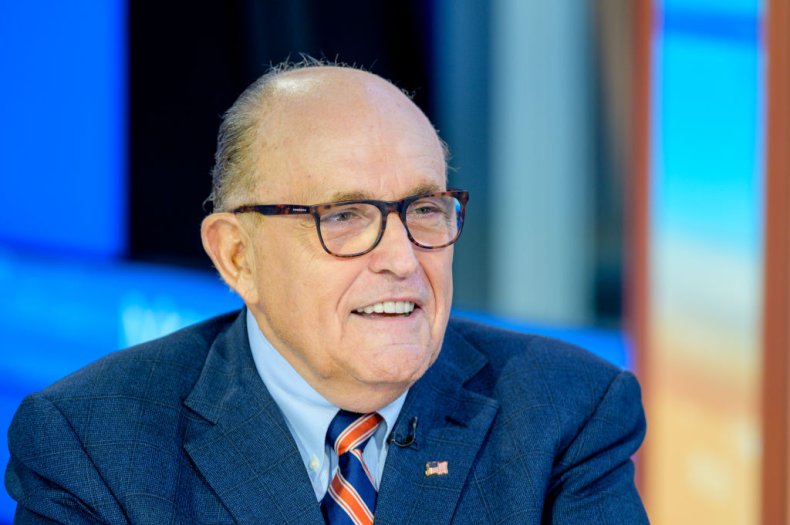 "Big Democratic scam for about seven years, started in 2011. We're going to reveal the whole thing," Giuliani said on Trish Regan Primetime last night.
"It's not just Biden, a bunch of Democrats, and that's why they're so crazy on this subject of Ukraine and why they want to literally kill me."
When Regan asked if he was suggesting that people were supposedly "on the take," Giuliani said he could "prove it."
He then read out what he claimed was a Latvian government document sent to the Ukrainian government suggesting former Vice President Joe Biden's son Hunter Biden was involved in "a corruption affair."
"This is what you call a smoking gun money laundering case," Giuliani added.
Newsweek has asked Giuliani for a copy of the document he read out on Fox Business last night, and contacted the Latvian government for further details.
Hunter Biden's lawyer has also been contacted for comment on the Giuliani interview.
The ex-New York City Mayor was at the center of the Ukraine scandal that sparked the impeachment of President Trump and his trial in the Senate.
Lawmakers accused the commander-in-chief of freezing military aid to Ukraine in an effort to pressure the country into opening investigations into his political rival Joe Biden, as well as his son, Hunter.
The Senate acquitted President Trump last week over the charges of abuse of power and obstruction of Congress filed by House Democrats in two articles of impeachment.
Two indicted associates of Giuliani were said to have been involved with efforts to lean on Ukraine, and the former U.S. Ambassador to the European Union Gordon Sondland said his team worked with Mr. Giuliani on Ukraine "because the President directed us to do so."
The president's lawyer also said last week that he was searching for "more information" on former Vice President Biden in Ukraine.