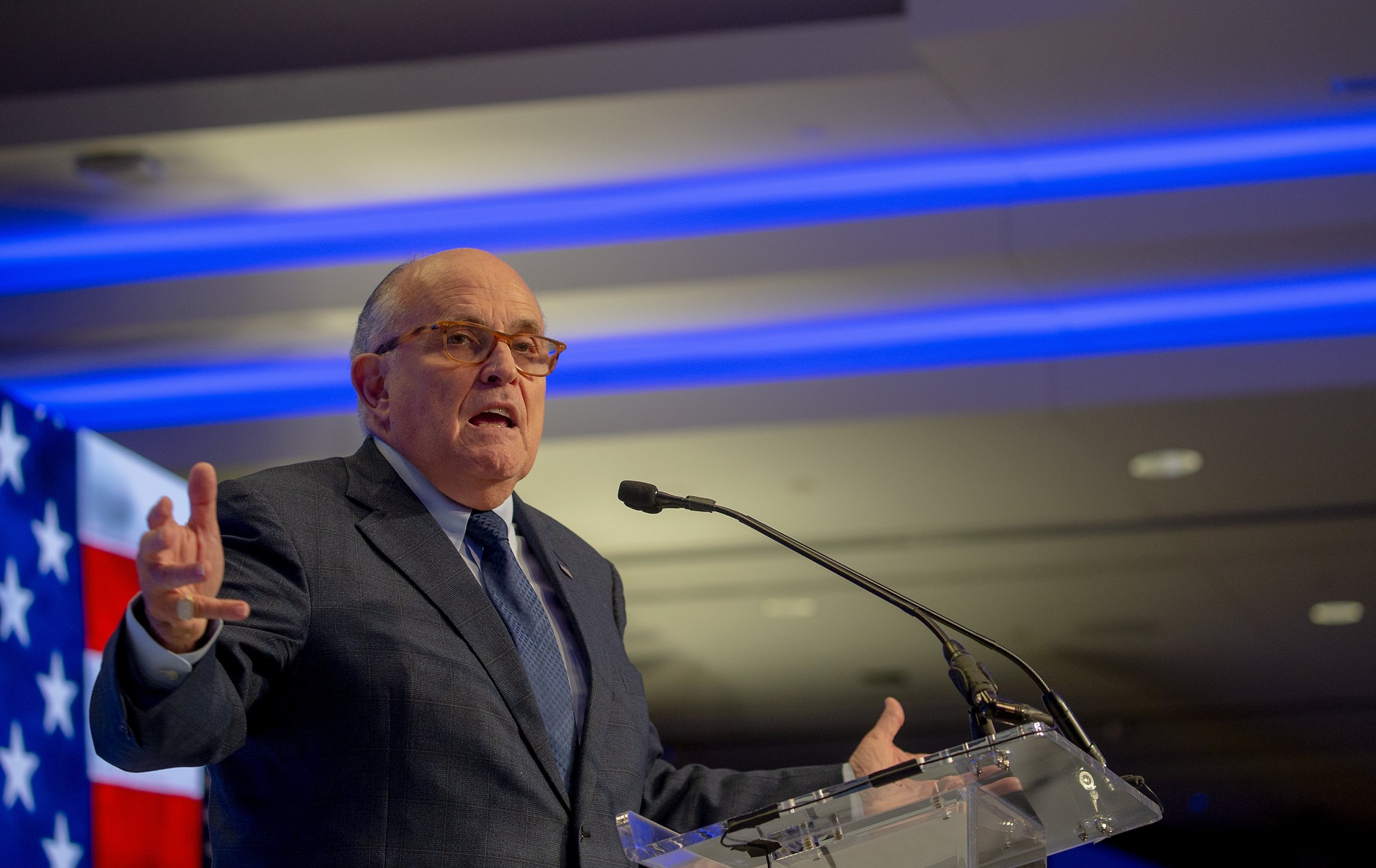 President Donald Trump's attorney Rudy Giuliani denied that the president's legal team lied about Trump dictating his son Donald Trump Jr.'s statement on a controversial Trump Tower meeting with a Russian lawyer, swearing that it was simply a "mistake."
Related: Trump Lawyers' Letter to Mueller with Comic Sans Letterhead: President Can't Obstruct Justice, Shouldn't Testify
"It was a mistake, I swear to God, it was a mistake," Giulianisaid on CNN Monday night, after The New York Times reported that, in a leaked 20-page letter to Russia probe special counsel Robert Mueller, the president's legal team explained that Trump dictated the statement, contrary to what Trump's lawyer Jay Sekulow previously claimed.
"The guy made a mistake," Giuliani said. "He corrected it."
Last summer, Sekulow said the president was "not involved in the drafting of that statement," adding that "to put this on the president, I think, is absolutely incorrect." White House press secretary Sarah Huckabee Sanders later claimed that the president "certainly didn't dictate" it. Their statements contradicted the January 29 letter The Times obtained on Saturday.
In response to CNN anchor Chris Cuomo's comment that it was "a lot of mistakes" by Trump's legal team, Giuliani said, "You think Jay Sekulow lied? Maybe he just got it wrong, like I've gotten a few things wrong in the beginning of the investigation. This is a complex investigation."
Cuomo argued that somebody was lying, "because it's not the kind of information that you would get wrong, that you wouldn't be privy to, that would change."
Giuliani then said that mistakes in the early stages of a case happen "all the time," and that the "most important thing is there was no testimony under oath to that effect and when a written statement was put in, it was completely accurate."
"I have no idea how they got it wrong but they got it wrong. I don't think either one of them is ever going to deliberately lie," Giuliani concluded. "And I know the president isn't, he didn't do anything wrong."