Rudy Giuliani Finally Gets Trump Job After Defending President for 2 Years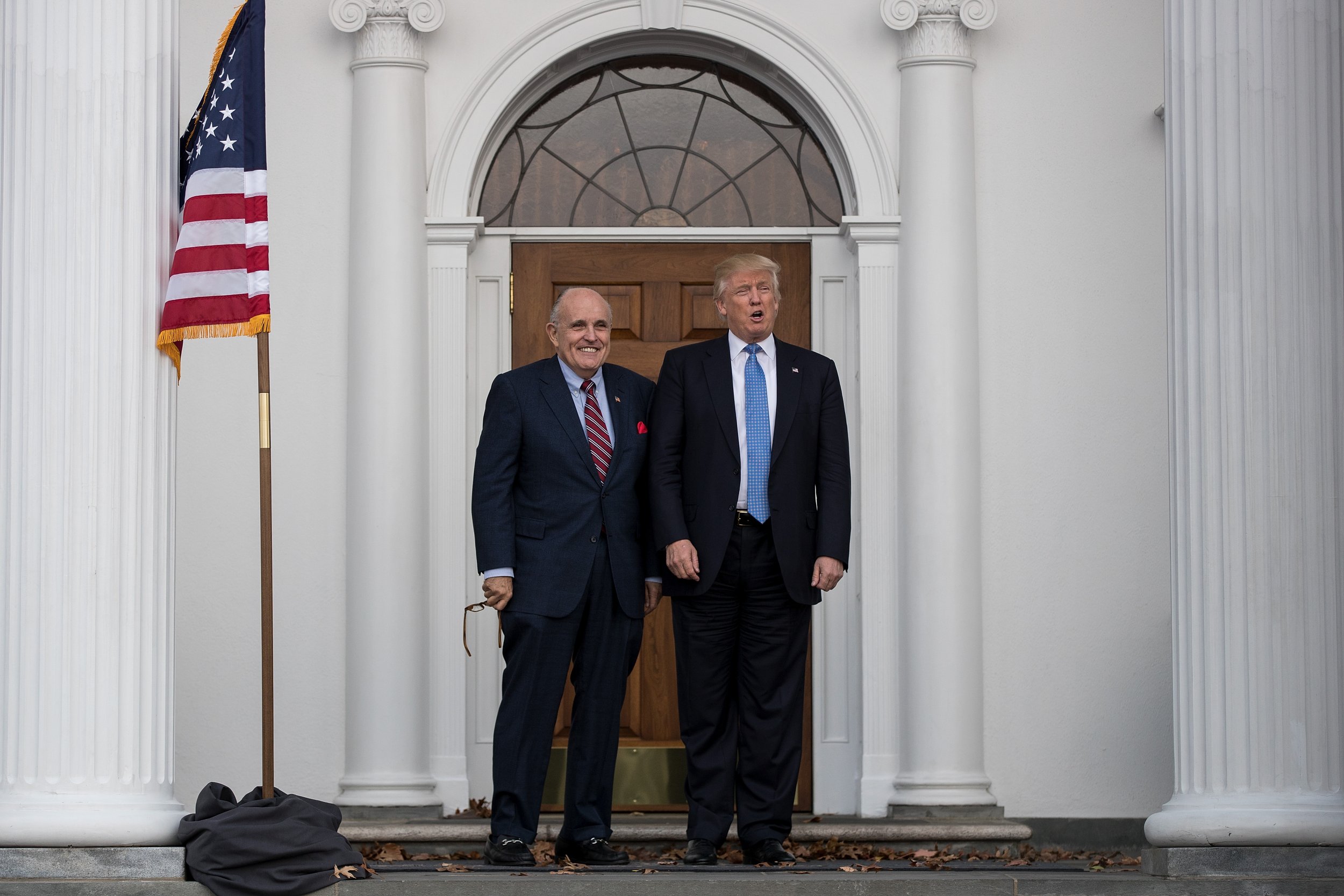 Former New York City Mayor Rudy Giuliani revealed Thursday that he had joined President Donald Trump's legal team to, in his words, "negotiate an end" to the Russia investigation being led by special counsel Robert Mueller.
"I'm doing it because I hope we can negotiate an end to this for the good of the country and because I have high regard for the president and for Bob Mueller," Giuliani told The Washington Post in an interview.
Giuliani, a former U.S. Attorney for the Southern District of New York, joins Trump's depleted legal team, also made up of Jay Sekulow and Ty Cobb, which has struggled to attract new recruits.
It will be far from the first time Giuliani has defended Trump, however. While he did not have an official role during the 2016 campaign, Giuliani regularly appeared both on television and at rallies speaking in support of the then-candidate. He was even at Trump's election night party, where he got a special shout-out from the newly elected president.
"I want to give a very special thanks to our former mayor, Rudy Giuliani," Trump said on stage. "He traveled with us and he went through meetings."
Giuliani has also defended Trump during the investigation that has dominated the president's first 15 months in office. Just last week, Giuliani criticized Mueller's probe for veering into "highly personal issues," following the FBI's raid of Trump's personal lawyer Michael Cohen's office, home and hotel room, which reportedly came following a referral from Mueller's team.
Speaking to The Washington Post, Giuliani also called the raids "a little heavy-handed."
"Is this surprising? Yes. Is it extraordinary? No," he said. "This is the way prosecutors get information—sometimes to convict and prosecute, sometimes to exculpate."
But, despite his passionate support of Trump and being enlisted as a cyber-security adviser, he failed to get a plum job in the administration. He was in consideration for the roles of both attorney general and secretary of state, with the Trump transition team claiming that he removed himself from consideration. Trump also considered selecting Giuliani to the vacant post on the Supreme Court before nominating Neil Gorsuch, according to Michael Wolff's recent book Fire and Fury.