Rudy Giuliani's Ex-Assistant Among Former Prosecutors Who Say Trump Would've Been Charged If He Weren't President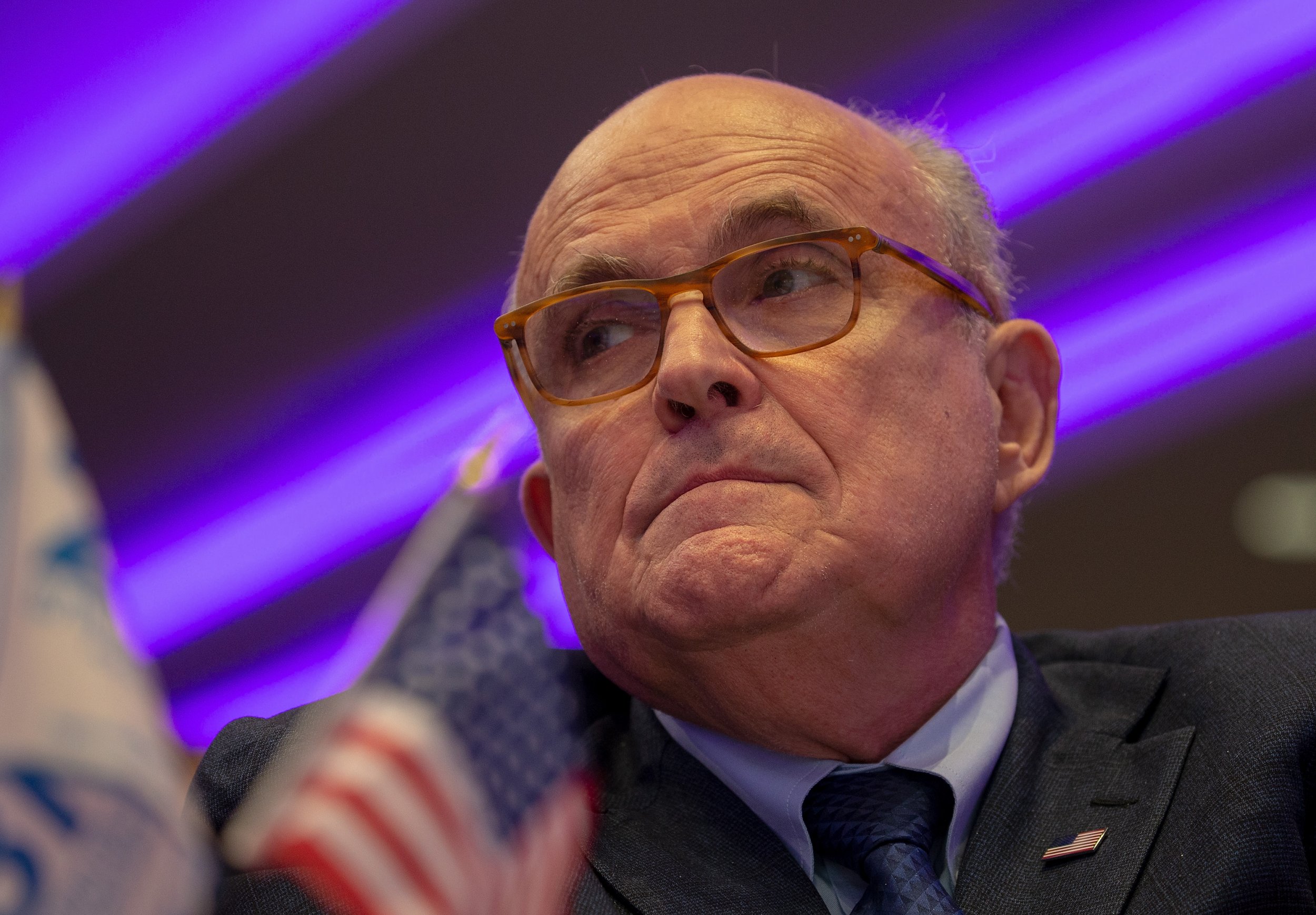 A former assistant to President Donald Trump's lawyer Rudy Giuliani is among several hundred ex-federal prosecutors who signed a statement Monday asserting that Trump would have been charged with obstruction of justice if not for a policy against indicting a sitting president.
"Each of us believes that the conduct of President Trump described in Special Counsel Robert Mueller's report would, in the case of any other person not covered by the Office of Legal Counsel policy against indicting a sitting President, result in multiple felony charges for obstruction of justice," read the statement signed by ex-prosecutors including Jeffrey Harris, who served as principal assistant to Giuliani when he worked at the Justice Department during the administration of Ronald Reagan.
Harris, in the statement posted online Monday, listed his highest Justice Department title as deputy associate to the attorney general, and wrote that he served in the department for eight years and during the Reagan, Bush senior, Carter, Ford and Nixon administrations.
The statement, signed by more than 375 former government workers and appointees as of Monday afternoon, seeks to refute Attorney General William Barr's decision that special counsel Robert Mueller presented evidence that was insufficient to conclude that Trump committed a crime. Mueller cited a Justice Department legal opinion that a sitting president cannot be indicted, and did not come to a decision as to whether Trump should face charges.
"There are potential defenses or arguments that could be raised in response to an indictment of the nature we describe here," the statement read. "But, to look at these facts and say that a prosecutor could not probably sustain a conviction for obstruction of justice—the standard set out in Principles of Federal Prosecution—runs counter to logic and our experience."
Giuliani last month knocked Hillary Clinton's claim, which was similar to the one made by the former prosecutors, that Trump would have been indicted by Mueller if he were not in office.
"There used to be a DOJ standing policy you cannot indict a Clinton no matter how much they obstruct justice, no matter how much evidence they destroy and how often they, lie and no matter that they committed perjury," Giuliani said.
"You can't indict a Clinton, it's against the Democrat Justice Department rules," he continued. "This is not a Democrat Justice Department, not a Republican Justice Department. I prosecuted Republicans and Democrats; I didn't think either one of them had a monopoly on virtue or vice."
Giuliani did not immediately respond to a request for comment from Newsweek on Monday.