Rudy Giuliani May Pose A National Security Threat To The U.S., Says Former FBI Agent
The revelation that the FBI's investigation into Rudy Giuliani, President Donald Trump's personal lawyer, appears to include a counterintelligence component suggests that the FBI believes the attorney could pose a national security threat to the United States, a former agent with the federal investigations bureau has said.
Earlier this week, multiple outlets reported that investigators from the Manhattan U.S. attorney's office had contacted New York attorney Kevin McCallion to question him on Giuliani's ties to Lev Parnas and Igor Fruman, two Giuliani associates who were indicted last week on campaign-finance related charges.
The indictment did not mention Giuliani, but named Parnas and Fruman, two of his associates who are connected to efforts in Ukraine to investigate 2020 Democratic hopeful Joe Biden, for violating campaign finance rules, along with AndreyKukushkin and David Correia.
McCallion told CNN that investigators had questioned him in March or February on "whether I or any of my clients knew of any dealings that these two guys had with Giuliani."
"They were on the radar with regard to possible counterintelligence issues," he said.
In a thread published on Twitter, former FBI special agent Asha Rangappa broke down why the FBI's reported counterintelligence investigation into Giuliani could be a game-changer, asserting that "first and foremost, it means that the FBI believes he may pose a national security threat to the United States."
"[Counterintelligence] investigations aren't predicated on a suspicion that someone has broken the law. Rather, they typically begin because some has had contact with people linked to foreign intelligence and/or is furthering the interests of a foreign power in the U.S.," Rangappa explained.
"Sometimes people may be targeted unwittingly. For this reason, and [because counterintelligence] investigations have broader threshold to open (and are secret), they have to be closed after 6 months if no actual threat exists or it can be neutralized in that time," she said.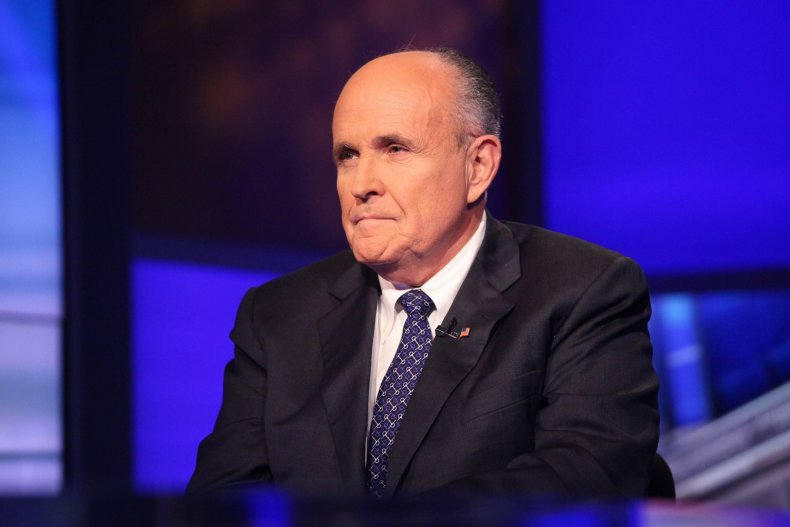 Because it appears that the FBI was questioning at least one person, McCallion, since as far back as February or March, "an ongoing investigation would mean that this is a 'Full' rather than 'Preliminary' Investigation," Rangappa said, adding that the former "can be open indefinitely."
"Given that Giuliani is an USPER, the bar to have a Full Investigation on him would be higher than for nonUSPERs," Rangappa said. "Also, in my experience, people who are being 'unwittingly' targeted are neutralized pretty quickly (usually with a warning/heads up that they are targets)."
The former FBI special agent said it was also important to consider that since Giuliani is the president's lawyer, the bar for launching a full probe "would be especially high."
Further, she asked, referencing the Trump-Russia probe, why "would the FBI go through this movie all over again if there [were] not some serious red flags?"
"So basically," Rangappa summarized, "the FBI thinks something bad—and likely not 'unwitting'—is up: That Giuliani is a conduit for pushing the agendas of foreign intelligence and/or foreign interests. Which we really don't want happening, especially in the Oval Office."
Newsweek has contacted Giuliani, Rangappa and the FBI for comment for this article.