Rudy Giuliani as Next FBI Director? Former Mayor Due at White House But Insists He Isn't Being Considered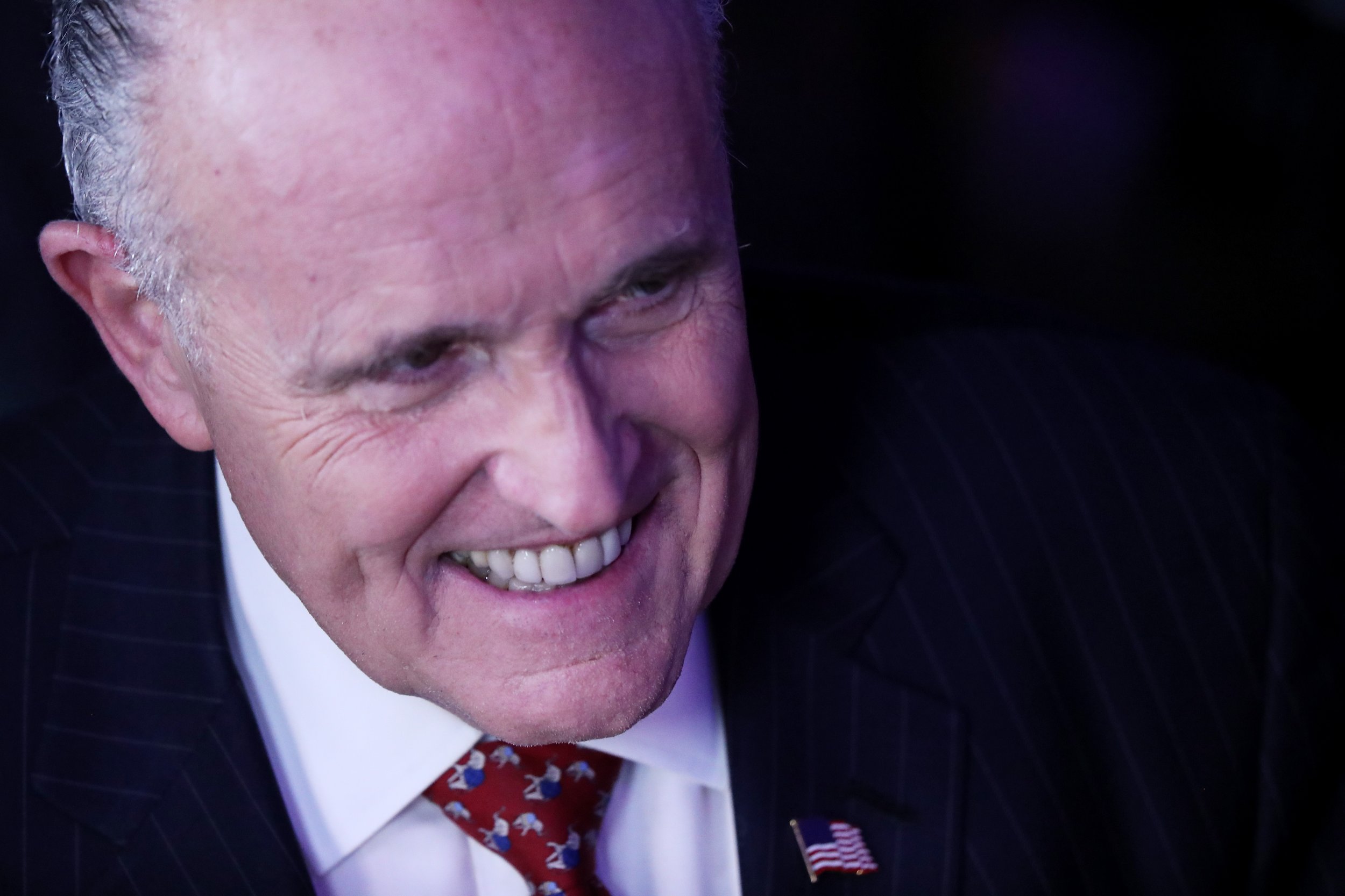 Rudy Giuliani has denied that he is a candidate to be the new, permanent FBI director, despite saying that he was scheduled for a meeting at the White House Wednesday. The former New York City mayor and presidential candidate was rumored by many to be a possible choice to replace James Comey after he was controversially fired by President Donald Trump Tuesday evening.
Related: Six Reasons Why Donald Trump Fired James Comey
Giuliani was a big supporter of Trump during the 2016 presidential campaign and was at one point expected to take a leading position within his administration. He also was in Washington, at Trump International Hotel, just hours after Comey's dismissal. Speaking to reporters from The Atlantic and New York Magazine late Tuesday evening, the 72-year-old was asked about the prospect of succeeding Comey and current Acting Director Andrew McCabe.
"I'm not a candidate for FBI director," Giuliani said. "The president's not gonna ask me, and I'm not gonna be FBI director."
But Giuliani, who serves as an informal cybersecurity adviser to Trump's administration, went on to say that he was set to be at the White House Wednesday, although purely in relation to his current role.
"I'll be possibly—I'll be in the White House tomorrow," he said. "Nothing to do with, uh, having to do with my role."
As to whether he would be sitting down with Trump, he was non-committal.
"If I am, I wouldn't say," he responded.
Comey's firing created a firestorm in Washington, with Democrats outraged that it came amidst an investigation he was leading into Russian interference in the 2016 election, including possible collusion with the Trump campaign. The White House has insisted Comey's dismissal was a result of his handling of the investigation into Hillary Clinton.
Giuliani himself has been caught in the crosshairs over comments he made suggesting he was aware of the FBI studying a new batch of emails related to the Clinton investigation just days before Comey made it official, less than two weeks before the election. The FBI has been investigating whether members of the bureau leaked information.
Giuliani said he thought Trump was correct in firing Comey, who was just three years into a 10-year term.
"I think the president made the right decision," he said. "Jim is someone I regard as a friend, he worked for me for three years when I was U.S. attorney, but I feel like he made a number of bad judgments over the last year, and the president was correct in removing him and trying to get the FBI better leadership."
Giuliani, who formerly served as a U.S. attorney in New York, was once considered the favorite for the role of attorney general before the job eventually went to Jeff Sessions. Still, he has continued to speak out in defense of Trump, even if on one occasion it backfired spectacularly.
When responding to Trump's first travel ban executive order, Giuliani said that Trump had asked him how to "legally" implement a "Muslim Ban." Those comments were later cited by federal judges as part of their decisions to strike down both his initial and revised travel bans.