Rudy Giuliani Hits Back At Reports He's Annoyed Trump With Off-message Interviews
President Donald Trump's newly appointed personal lawyer Rudy Giuliani has hit back at reports his performance is not impressing POTUS, claiming there's no one more qualified for the job than him.
Since taking on the role, Giuliani has made the public and press aware that Trump reimbursed his lawyer Michael Cohen for the $130,000 hush money payment to adult film star Stephanie Clifford, known as Stormy Daniels.
And digging further into the matter, during the weekend Giuliani suggested it was possible that other hush money payments could have been made; a comment that irritated Trump, according to sources quoted by The New York Times.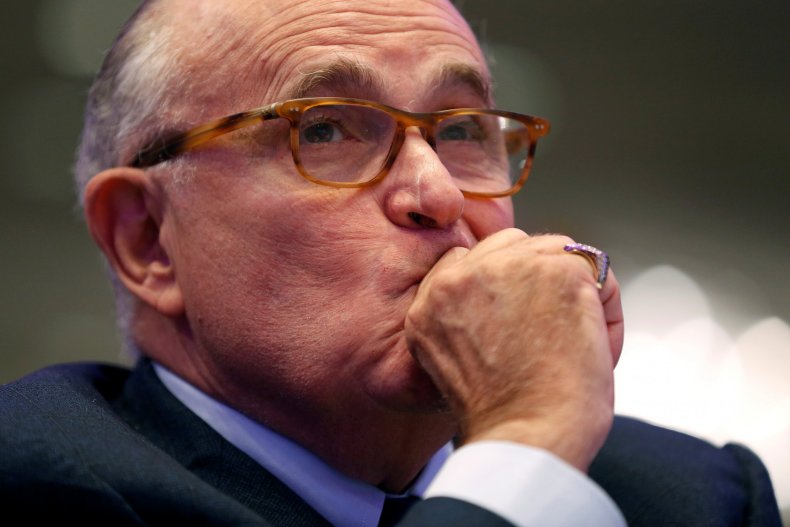 But while The Times suggested the president was considering sidelining Giuliani, the former New York City mayor insisted that he should remain in his new role.
"If I'm not up to it, I don't know who is, I know the Justice Department better than just about anyone," Giuliani told Politico.
He also defended his appearance on This Week on Sunday in an interview with The Washington Post, explaining: "We all feel pretty good that we've got everything kind of straightened out and we're setting the agenda," despite his appearance being referred to as "a train wreck" by Daniels' lawyer Michael Avenatti.
Roles on the Trump team are by no means secure, given the president's tendency to remove figures he clashes with or feels have performed poorly.
The White House also pushed back against reports that Giuliani's off-message style was causing the president to rethink his appointment, suggesting he remained a key member of the team.
"I didn't speak with him specifically about his feelings about it but certainly feels that he is an added member—added value, member to his outside special counsel," White House Press Secretary Sarah Huckabee Sanders told reporters on Monday.