Rudy Giuliani Hurts Trump's Case 'Virtually Every Time He's Gone on Air,' Former FBI Official Says
Rudy Giuliani seems to be a nearly constant presence on TV, which is apparently doing little to help President Donald Trump.
Giuliani was recently brought on to Trump's legal team and immediately catapulted back into the public eye with a series of high-profile appearances in which he discussed the ongoing investigation into the president's connections with Russia. Former FBI assistant director Frank Figliuzzi said Giuliani is inadvertently hurting Trump.
Figliuzzi pointed to a segment on Fox News this week where the former New York mayor argued the president's campaign could have obtained dirt from Russia, but it didn't matter because it wasn't used. "There's nothing illegal about that," Giuliani said, via a clip posted to Mediaite. "Even if it comes from a Russian or a German or an American, it doesn't matter. They never used it. That's the main thing. They rejected it. If there was collusion with the Russians, they would've used it."
In a segment on MSNBC's Morning Joe, Figliuzzi said Giuliani seems to have fundamentally misread the now-infamous summit at New York City's Trump Tower.
"At best here, what we have is complete naïveté and ignorance of how the world works and what's legal and not legal," Figliuzzi said on Morning Joe. "So when senior campaign advisers agree to sit down with Russian representatives under the premise of receiving dirt on a fellow American candidate, there's a problem. They don't alert the FBI. They don't seek counsel. But rather they become quite livid when the dirt doesn't materialize at the meeting and we have reports of Jared Kushner being indignant and leaving."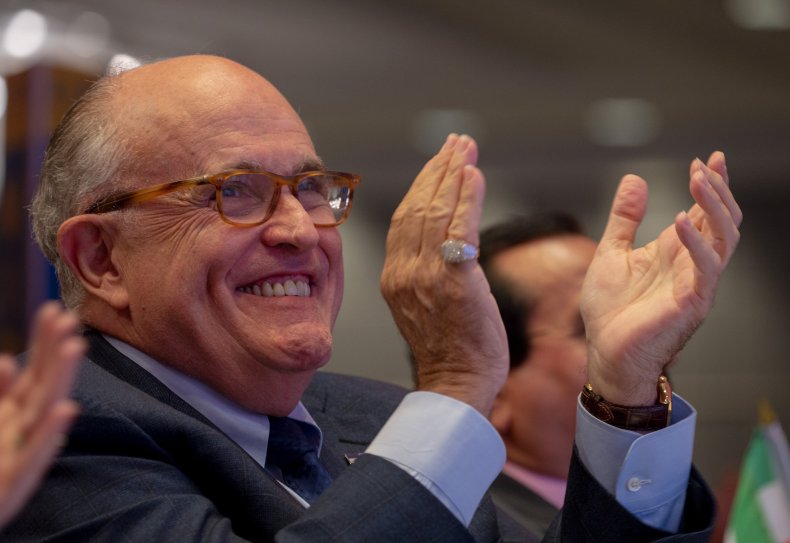 Figliuzzi said that there is a difference between opposition research and receiving intel from a foreign source. Contrary to Giuliani's assertion, the search for dirt doesn't have to be successful for it to be considered collusion.
Asked if Giuliani "messed up" Trump's legal case with the appearance, Figliuzzi responded, "He's done it virtually every time he's gone on air, he has said something that potentially harms the president."
Giuliani has had a rocky start to his tenure on Trump's legal team, including an assertion that the president repaid lawyer Michael Cohen for a $130,000 hush payment made to adult actress Stormy Daniels. In the past, Trump had denied paying back Cohen.