Rudy Giuliani: 'I Would Have Considered' Recusal From Russia Probe
Rudy Giuliani, President Donald Trump's lawyer, said he would have considered recusing himself from investigations related to Russia and the 2016 presidential election, just like Attorney General Jeff Sessions.
"I would have considered it," Giuliani told the Huffington Post. "Sure."
Giuliani added that when Sessions first recused himself from any oversight of investigations into Russia's interference in the 2016 election, he told Trump he wasn't sure how he would've handled it in Sessions's shoes. "I told the president at the time that I just didn't know what I would have done," Giuliani said.
Sessions first recused himself in March 2017, saying he "should not be involved in investigating a campaign I had a role in."
Sessions's decision to recuse came at a time of mounting criticism from Democrats and Republicans following a story from the Washington Post reporting he had spoken twice with Russia's ambassador to the United States, Sergey Kislyak, without disclosing it during his confirmation hearing.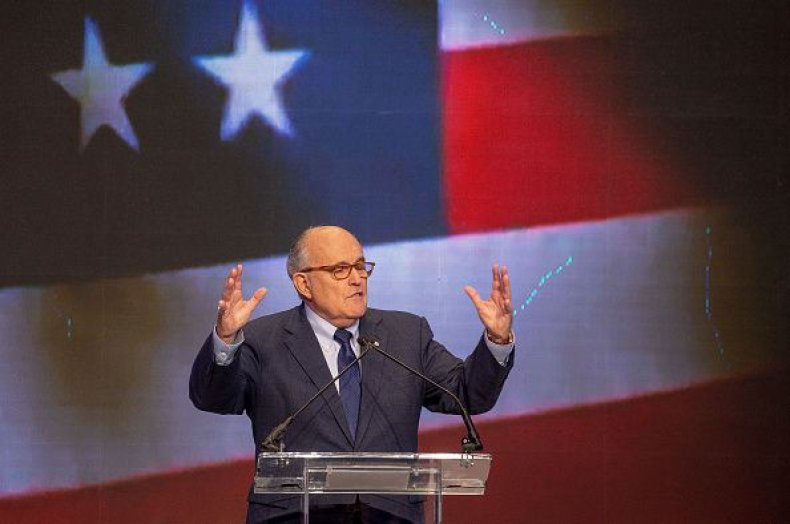 When asked if Trump should fire Sessions, Giuliani said no, citing Trump's "improving poll numbers."
"He could, but he shouldn't," Giuliani said. "Things are moving in his direction… If you fire somebody, even though it's legitimate, you're just going to raise a lot of questions."
Giuliani also said he "can understand why the president is frustrated by it." "The president would have every right to ask him to unrecuse himself," he added.
Giuliani has gained attention in recent weeks for contradicting President Trump over his knowledge of a $130,000 payment made to adult actress Stormy Daniels in October 2016 through attorney Michael Cohen.
In an interview with Sean Hannity on Fox News, Giuliani said Trump "did know about the general arrangement" surrounding the payment, weeks after Trump denied any knowledge. Giuliani later said in a statement that his references were "not describing my understanding of the President's knowledge, but instead, my understanding of these matters."
"We're not changing any stories," Trump told reporters following the incident.
"Rudy is a great guy, but he just started a day ago," he said. "He started yesterday. He'll get his facts straight. He's a great guy."
Giuliani told the Huffington Post the Mueller probe has not found anything to link Trump's 2016 campaign with Russia and that he thinks the investigation will come to an end soon.
"I believe it's going to be over by, I hope, September," he said.
Rudy Giuliani: 'I Would Have Considered' Recusal From Russia Probe | U.S.