Rudy Giuliani's Former Law Firm Denies Trump Lawyer's Claim That It Made Stormy Daniels–Like Payments
Shortly after Rudy Giuliani's resignation from his law firm Thursday, Greenberg Traurig denied a claim from President Donald Trump's new attorney that he would use his firm's funds to finance similar payments to that made by Michael Cohen to adult film star Stormy Daniels.
Related: "Morning Joe" blasts Rudy Giuliani as "train wreck" who "would fall asleep in meetings"
Giuliani, who took a leave of absence from Greenberg Traurig last month, suggested on Fox News last week that payments like the one for $130,000 that Cohen made to keep Daniels, whose real name is Stephanie Clifford, quiet about an affair she allegedly had with Trump, are not unusual at the firm.
"That was money that was paid by his lawyer, the way I would do, out of his law firm funds," Giuliani said. "Michael would take care of things like this like I take care of this with my clients."
After Giuliani's resignation, effective Wednesday, was made public, Greenberg Traurig spokeswoman Jill Perry told The New York Times, "We cannot speak for Mr. Giuliani with respect to what was intended by his remarks."
But she added, "Speaking for ourselves, we would not condone payments of the nature alleged to have been made or otherwise without the knowledge and direction of a client."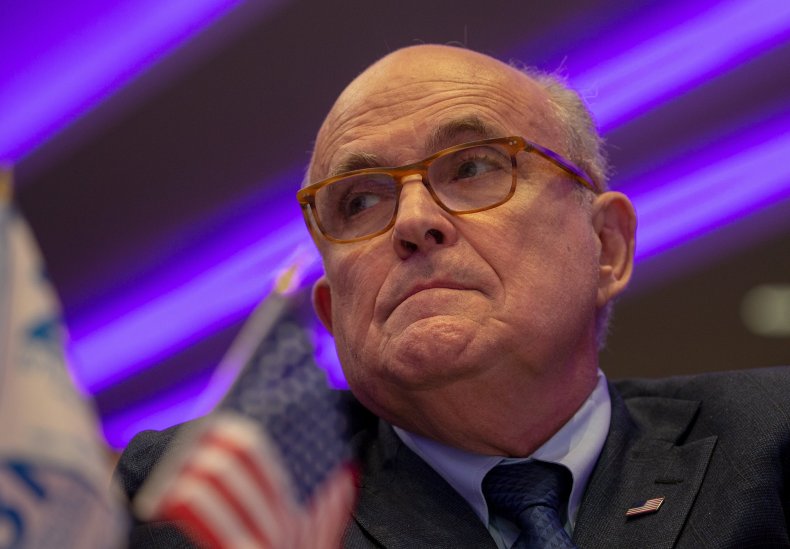 Giuliani is said to have left the firm due to the all-consuming nature of his duties on Trump's legal team, which is fronting Special Counsel Robert Mueller's probe into possible collusion with Russia. A criminal investigation is also ongoing into Cohen's business deals, including the payoff to Daniels.
In a statement, Giuliani said, it "is in everyone's best interest that I make it a permanent resignation" to focus on representing Trump in Mueller's investigation.
Giuliani made explosive headlines after revealing that Trump reimbursed Cohen for paying Daniels, in order to stave off allegations that the payment was a campaign contribution. Trump had previously denied knowing about the payment. Since Giuliani joined Trump's legal team, he and the president have altered their story about the payment and its timing.