Rudy Giuliani Part of Efforts to Lobby Trump Administration to Ease Sanctions on Congo: Report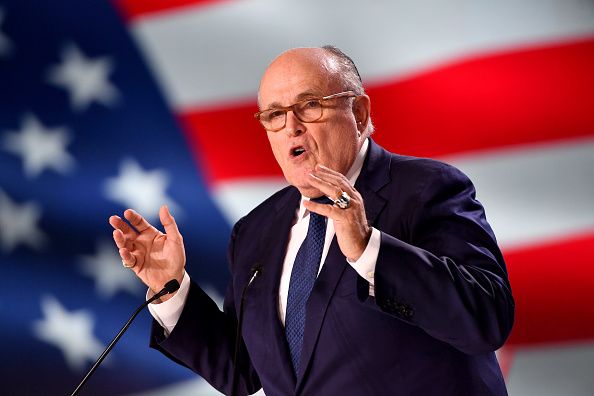 President Donald Trump's style of making deals and his "pay to play" mentality are allowing wealthy foreigners to use Washington lobbyists to court the administration and have sanctions eased or favorable policies implemented, according to reports.
One of the main Trump supporters complicit in these activities is the president's current lawyer, Rudy Giuliani.
Giuliani participated in a lavish Washington, D.C., reception this summer with representatives of the Democratic Republic of Congo, according to The New York Times. The gathering was part of a multimillion dollar effort to paint a rosy picture of Congolese President Joseph Kabila, who has come under fire for corruption and human rights abuses.
Kabila has been promising to oversee peaceful elections this month after maintaining control of his country for about 17 years. Many analysts, however, fear that the elections will not be free and fair, and some argue that Kabila only called the elections to avoid sanctions. The Congolese ambassador to the U.S. reportedly suggested that his country was working with Giuliani to better understand the Trump administration's stance on the upcoming vote. Giuliani did not respond to requests for comment from Newsweek.
The New York Times noted that lobbying efforts like these have had some success under Trump. The government famously nixed sanctions on the Chinese technology firm ZTE, though experts strongly agree that the firm's technology constitutes a national security risk. The company paid almost $1.5 million for lobbying in the nation's capital over a three-month period.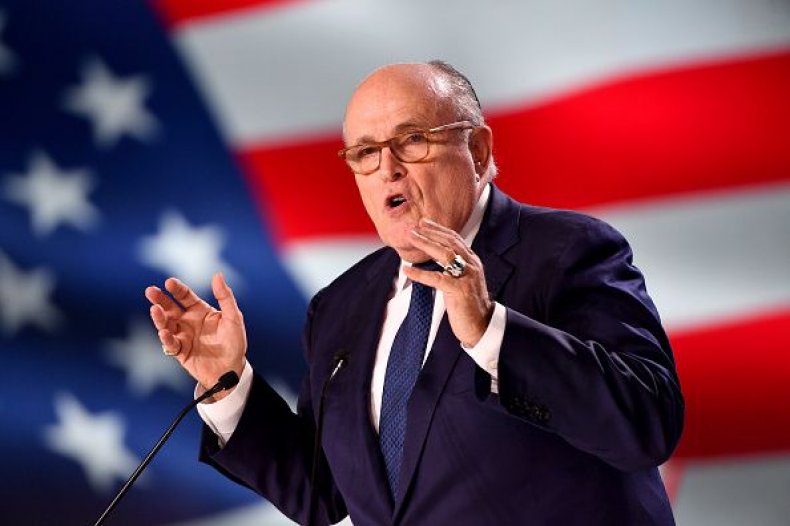 Countries like Saudi Arabia have paid foreign agents in Washington around $7 million this year, a fact that many believe contributes to Trump's unwillingness to criticize the many human rights violations perpetrated under the country's leadership.
Giuliani, in particular, is known for using his reputation as a political power player to strike lucrative deals lobbying for foreigners and giving paid speeches. But others surrounding Trump have also demonstrated that they may be open to selling their proximity to the president. Reports in April suggested that Trump's former campaign manager Corey Lewandowski was offering to sell phone calls with Trump to political leaders in the Balkans, although Lewandowski later denied that these reports were true. Meanwhile, however, several former Trump campaign aides have also set up their own lobbying firms.
Lawyer Alan Dershowitz, for instance, has endeared himself to the president by publicly criticizing the special counsel investigation into Russian election interference. He has also worked as an adviser for corrupt officials and businesspeople from a variety of countries—including Israel—who are facing the possibility of U.S. sanctions. Dershowitz claimed he never lobbied the president on behalf of those clients.
Trump, however, has never shied away from working with lobbyists representing some of the world's most unsavory leaders. He famously employed Paul Manafort as his campaign chairman and has a longstanding relationship with Republican political consultant Roger Stone. Together, Manafort and Stone have been credited with reshaping the lobbying and political consulting industry, and since the 1980s they have worked with some of the world's worst human rights abusers.