Michael Avenatti Says Rudy Giuliani Is an 'Embarrassment' After Trump Lawyer Loses Cool in Fiery CNN interview
President Donald Trump's personal lawyer Rudy Giuliani engaged in a long and often heated sparring match with CNN host Chris Cuomo Friday as he sought to further attack the legitimacy of Special Counsel Robert Mueller's Russia investigation. Giuliani has been a frequent presence on cable news shows since joining Trump's legal team last month, becoming the public face of the president's efforts to fire back at an investigation that on Thursday entered its second year.
Related: Rudy Giuliani Hurts Trump's Case 'Virtually Every Time He's Gone on Air,' Former FBI Official Says
During his extended interview Friday morning, Giuliani admitted that he didn't know "for sure, nor does the president, if there really was" an FBI informant in Trump's campaign, as both he and the president have suggested in the past 24 hours.
Giuliani also suggested that Deputy Attorney General Rod Rosenstein could be next on Trump's chopping block. After mistakingly saying the name of Rosenstein when discussing the firing of former FBI Director James Comey last year, which precipitated the appointment of Mueller, Cuomo joked that if Rosenstein and Attorney General Sessions were fired there would be no one left in the Justice Department. In response, the former New York City mayor said only "Not Jeff."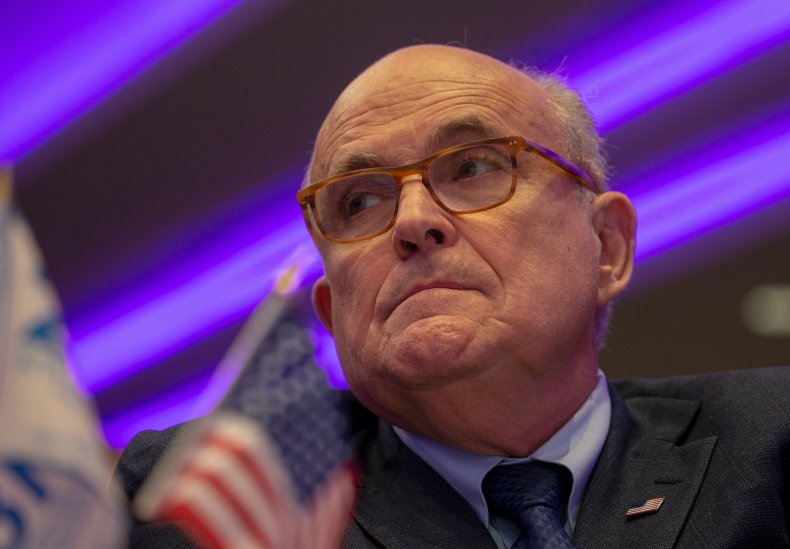 The most heated moment, though, occurred when Cuomo tried to play an old clip of Giuliani telling Charlie Rose that a sitting president must obey a subpoena to testify, something he has in recent days disputed when it came to a possible subpoena of Trump by Mueller.
"That's really unfair!" Giuliani exclaimed as the video played in the background. "That's extremely unfair what you're doing right now! This is the reason people don't come on this show!"
Giuliani then went on to attack the lawyer for adult film star Stormy Daniels, legal name Stephanie Clifford, who is suing the president to get out of a non-disclosure agreement. Michael Avenatti, Giuliani said, was "an ambulance chaser."
Avenatti would fire back following the interview, writing on Twitter that Giuliani was a "train wreck, an "embarrassment" and a "never ending joke."