Rudy Giuliani: Rep. Adam Schiff Should Apologize for Claiming Evidence Shows Collusion with Trump Campaign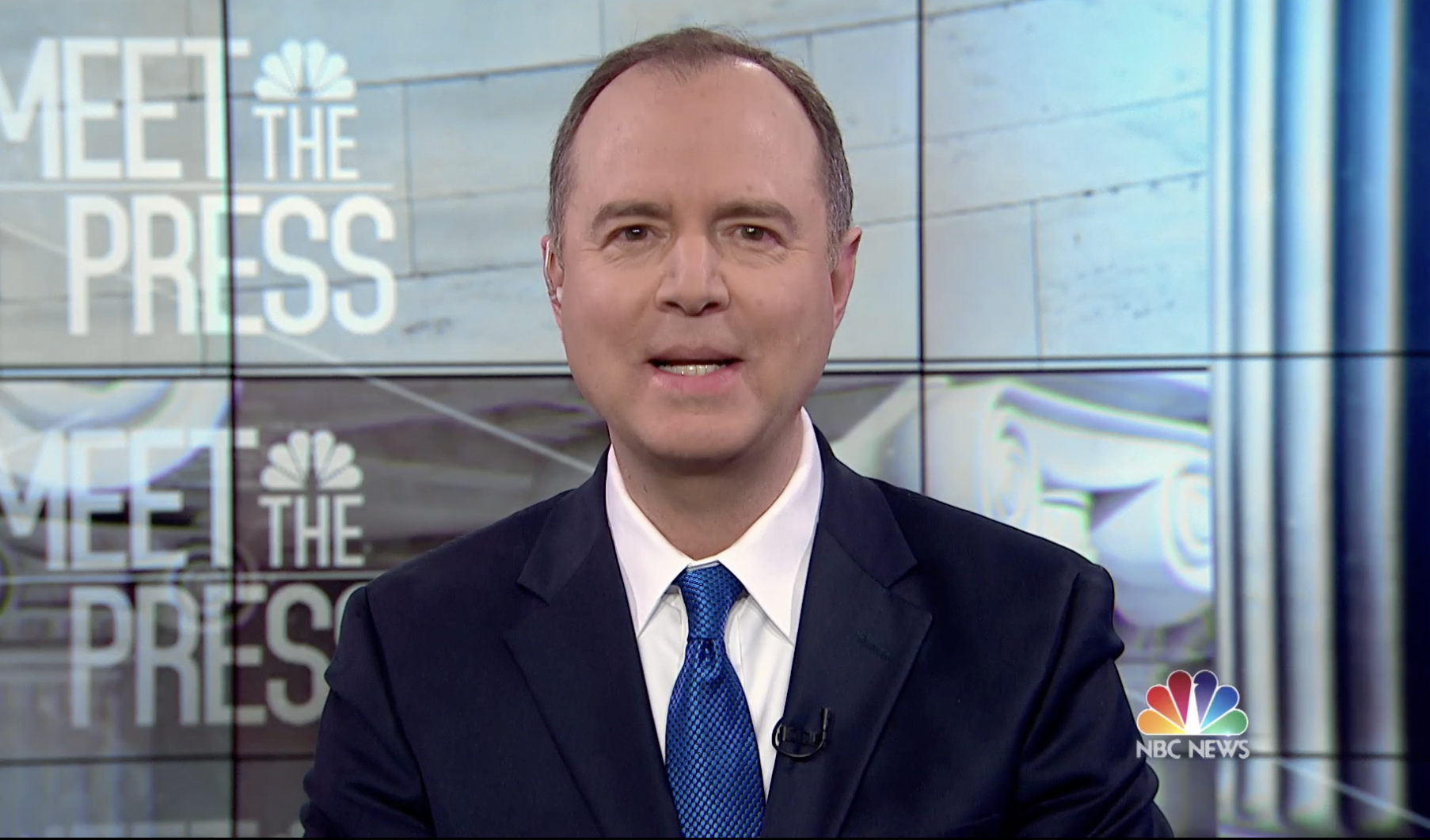 Even though no details of the recently filed Mueller report about allegations of Russian meddling into the 2016 election have been made public, President Trump's attorney Rudy Giuliani has publicly proclaimed that the document disproves allegations of collusion between the Trump campaign and Russia, and he's said one top Democrat should apologize for saying otherwise.
In a Saturday morning tweet, Giuliani quoted Representative Adam Schiff, Chair of the House Intelligence Committee, as having previously stated, "there is significant evidence of collusion involving Trump campaign."
The former prosecutor and New York City mayor appeared to be referencing Schiff's appearance on ABC News in February, where the California congressman told host George Stephanopolous, there is "ample evidence of collusion of the campaign and it's very much in the public record."
Though Mueller filed his report without indicting anyone beyond the 34 individuals already charged, neither the special counsel nor Attorney General William Barr has yet to publicly indicate that the report exonerates the Trump campaign. Barr is expected to provide a summary of the report to Congress as soon as this weekend.
Yet, Giuliani's tweet implies that the lack of indictments is an indication that Mueller found no evidence of collusion.
"I trust [Schiff] is relieved there is no collusion," wrote Giuliani. "And I hope he will apologize for his mistake. We all make them. The real virtue is to admit it. It would help us heal."
The White House has yet to comment on the Mueller report, except to say it is in the hands of Barr. President Trump flew on Friday to his Florida home at Mar-a-Lago, where he made a brief appearance at a dinner event, but according to reports did not mention the special counsel or the investigation during his two- to three-minute speech to guests.
While the Mueller investigation has concluded, legal experts caution that there are still a number of federal and state probes involving Trump and his campaign.
"The Mueller investigation is but a fraction of the president's troubles. If anything, it's just the beginning," Bradley Moss, a national security lawyer and former federal prosecutor, recently told Newsweek.
"I think that [the Mueller report] certainly is not the end-all, be-all for legal problems and ethics problems for the president," said Noah Bookbinder, executive director at the Citizens for Responsibility and Ethics in Washington. "There's just a lot of really problematic conduct that is being investigated, and that's not to say that what special counsel Mueller found is not going to be incredibly important… but there's some danger to looking at whatever he produces as the definitive statement on whether or not this president did anything wrong."