President Donald Trump's recently installed top personal lawyer, Rudy Giuliani, said "we don't have to" comply with a subpoena from Robert Mueller's special counsel investigation and left open the possibility that Michael Cohen may have made payments to other women on behalf of Trump.
Speaking with ABC News' George Stephanopoulos on This Week Sunday, the former mayor of New York City did not rule out the possibility for Trump to take the Fifth Amendment should he testify in the Russia investigation. Giuliani added that Cohen is an "honest, honorable lawyer" that he expects to cooperate with the Mueller investigation but sees no concerns regarding anything he may reveal about the president.
In regards to paying off porn star Stormy Daniels, whose real name is Stephanie Clifford, about their alleged affair, Giuliani called it a "nuisance payment...I never thought $130,000 was a real payment…people don't go away for $130,000."
Giuliani added that the $1.1 million Cohen has accrued from the president and loans in the past 90 days could have potentially been channeled to other mistresses of the president. He left open the possibility that other women were paid hush money from these funds. "I have no knowledge of that, but I would think if it was necessary, yes."
"They don't have a case on collusion, they don't have obstruction.… I'm going to walk him into a prosecution for perjury like Martha Stewart did?" said Giuliani, who has been Trump's top personal attorney for a tumultuous two weeks. "He's the president of the United States. We can assert privilege other presidents [have]. Michael Cohen doesn't have any incriminating evidence on the president or himself."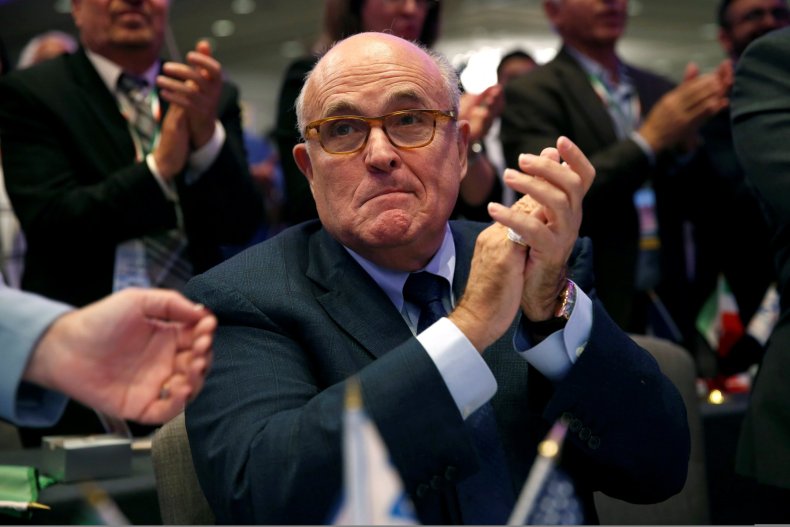 Trump told reporters Friday he would "love to speak" to Mueller about the Russia investigation if he's "treated fairly." Mueller has also put forth interest into investigating Trump's firing of former FBI Director James Comey in May 2017. Trump has continued to point to Comey's handling of the investigation into Trump's former opponent and Secretary of State Hillary Clinton's private email server as laid out in Deputy Attorney General Rod Rosenstein's memo. Giuliani appeared to walk back several previous comments he'd made to Fox News' Sean Hannity last week, but maintained that Trump's firing of "inferior executive officer" Comey "was clearly within his Article II power" as president. He added that it was "plainly in the best interests of our nation."
Giuliani previously told Hannity that Trump fired Comey because he "would not, among other things, say that he wasn't a target of the investigation," adding that the president is "entitled to that…so he fired him."
Trump told reporters Friday that Giuliani's rocky start is simply due to his inexperience in the position as his personal attorney. "Rudy is a great guy be just started a day ago. He's working hard learning the subject matter.… He'll get his facts straight, he's a great guy."