Rudy Giuliani Says He May Be A Witness In Donald Trump's Impeachment Trial, Will Testify With White House Approval
If President Donald Trump's personal attorney Rudy Giuliani is called to testify in the Senate impeachment trial, he's prepared to do so, as long as he has the White House's blessing.
Democrats have wanted to call additional witnesses in the trial, but GOP leaders have argued it could unnecessarily extend the trial's length and pushed for a final judgment. According to the trial's rules, subpoenaing witnesses requires a majority Senate vote, so four Republicans would have to break ranks with the GOP leadership and join the Democrats.
Giuliani told CBS News correspondent Catherine Herridge the list of witnesses that could be called includes him. Asked why he wasn't part of Trump's impeachment defense, the former New York City mayor explained that he is on the team but can't "participate in what goes on in the Congress" because he's a possible witness.
At the center of Trump's trial is the accusation that he used withheld military aid and a White House visit to pressure Ukraine's president to announce an investigation into former Vice President Joe Biden and his son Hunter in an effort to influence the 2020 election. Trump has rejected the charge, saying he had an obligation as president to investigate corruption.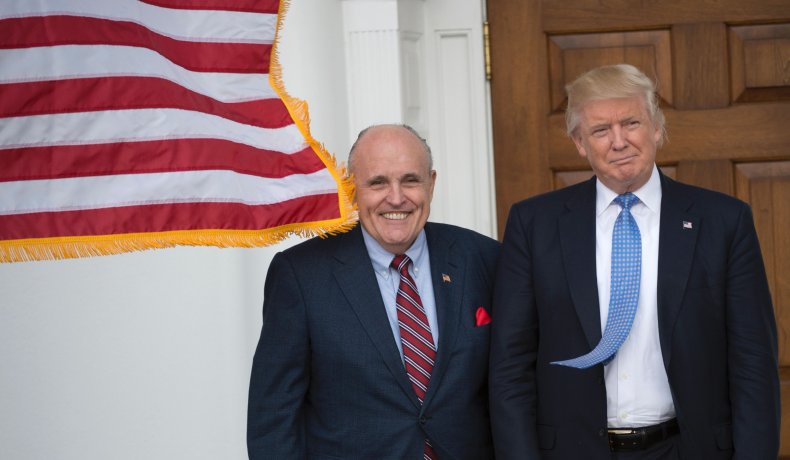 Tasked with investigating that corruption was Giuliani, according to the ex-mayor, who claims he has collected damning evidence against Democrats. While he says he's ready to share his knowledge about the Ukraine scandal with senators, despite defying a House subpoena for documents, he told the New York Daily News the Democrats don't want him to testify because they "know what they are covering up."
"They have indicated in every way possible they are afraid of my physical presence," Giuliani told Daily News reporter Chris Sommerfeldt in a text message.
Lev Parnas, an indicted former Giuliani associate, told MSNBC's Rachel Maddow that Giuliani told Ukrainian officials Parnas was Trump's representative. Parnas said he was acting on behalf of Trump and Giuliani when he told Ukrainian officials "all aid" would be cut off without an investigation.
During an interview with Fox News' Laura Ingraham, Giuliani said he was "misled" by Parnas, who he claimed made "many" "misrepresentations."
Democrats have used testimony and documents to build a case that the former mayor was involved in shady foreign policy dealings, but Giuliani told Herridge that Trump "never ever" discussed military aid with him in regard to his dealings with Ukraine.
One person who reportedly did have that conversation was former national security adviser John Bolton. In a manuscript for his new book, Bolton claimed Trump told him military aid to Ukraine would not be released until the country investigated Democrats, including Biden, according to The New York Times.
Trump denied he ever had this conversation with Bolton, and Giuliani told Herridge the former national security adviser's claims about the president were "pretty close to incredible."
Democrats seized on the reported claims to push for Bolton to testify in Trump's impeachment trial, a request some Republican senators said they might support. Giuliani joined the GOP leadership in arguing against Bolton's testimony.
"John Bolton should not testify if the president feels it's executive privilege material," Giuliani told Herridge.