Rudy Giuliani Says He'd Appoint Special Counsel to 'Appropriately Prosecute' Comey if He Were Attorney General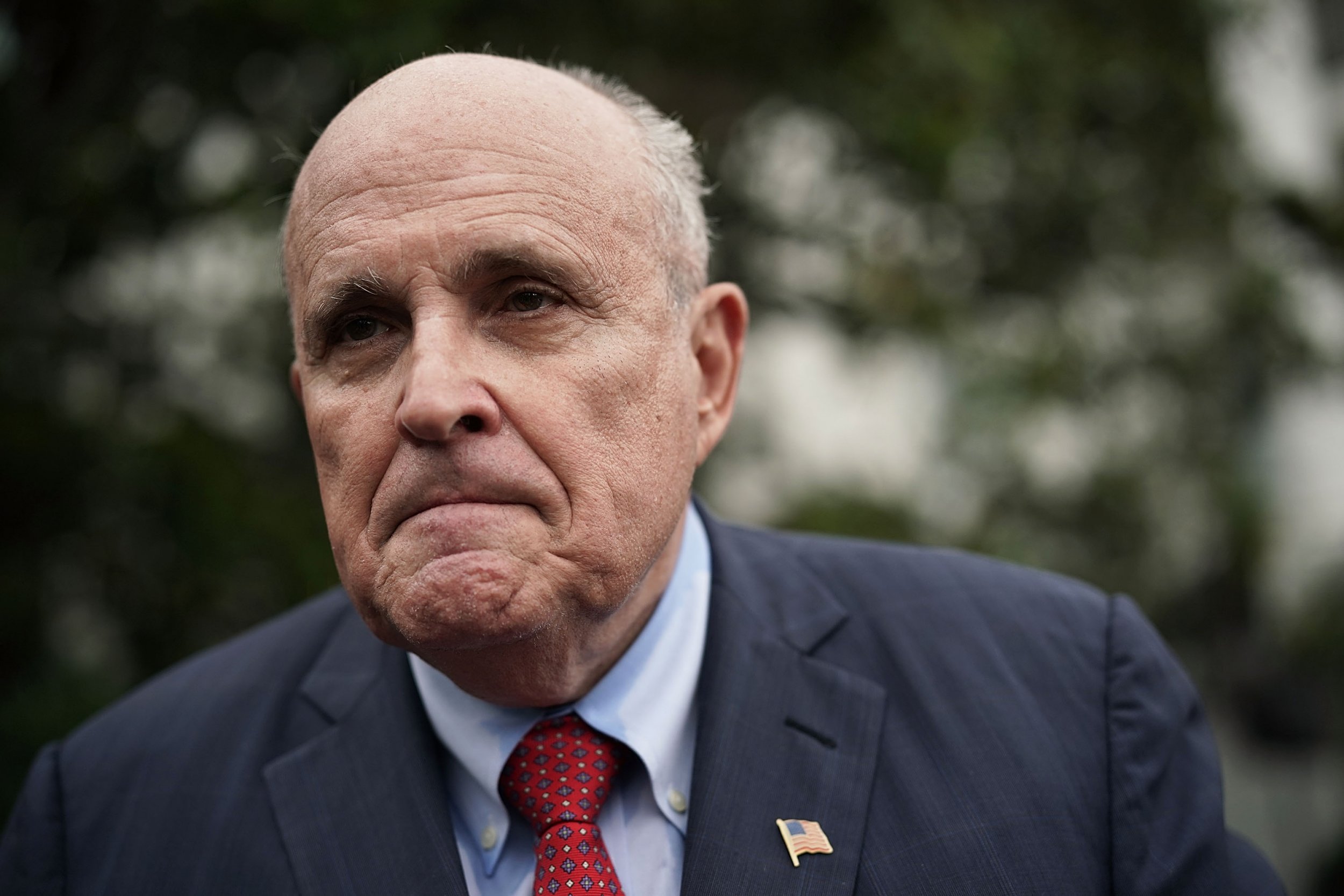 President Donald Trump's lawyer Rudy Giuliani said that if he were attorney general, he would appoint a special counsel to "appropriately prosecute" former FBI Director James Comey for allegedly leaking documents. Giuliani made the comments while guest hosting conservative commentator Sean Hannity's radio show Friday.
Giuliani made the remark in response to a caller who asked if Trump will "drop the hammer" on Comey, whom Trump fired, and other officials involved in the FBI's investigation into Russian interference in the 2016 presidential election, according to CNN.
Among the other officials Giuliani indicated he wanted an independent counsel to prosecute is Peter Strzok, who led the FBI's probe into Russian interference and gave a fiery testimony before the Congress last month.
Despite Giuliani's statement, there remains no evidence that Comey leaked classified information when he gave a memo of a talk he had with Trump to a friend who later purveyed details from it to The New York Times. Trump tweeted that Comey "lied all over the place to cover it up. He's either very sick or very dumb."
Hannity, a Fox News host, announced on Twitter Friday morning that Giuliani and another lawyer for Trump, Jay Sekulow, would be hosting his syndicated radio show. Hannity quoted Sekulow saying, "The depth of corruption that led to this investigation and that frankly continues to permeate this investigation is unprecedented."
Trump's attorneys guest hosted just two days after Giuliani stated that the president's legal team planned to send a counteroffer to Russia probe special counsel Robert Mueller for the interview he has been seeking with Trump.
Giuliani said the letter would be "a good faith attempt to reach an agreement" on an interview, and that questions involving Comey would not be allowed. Giuliani considers them "perjury traps. "For example: 'What did you say about Flynn?' 'Why did you fire Comey?' They already know our answer," he said.
Trump has indicated he would be open to an interview with Mueller, but his lawyers, Giuliani especially, have been wary. Giuliani stated last month that he has "debriefed" all of Mueller's witnesses, drawing some accusations of witness tampering and obstructing a federal probe. The prior month, Giuliani said that Trump could issue presidential pardons to some individuals targeted by Mueller.