Trump Attorney Rudy Giuliani Says Robert Mueller Is Using 'Un-American' Tactics and Should 'Put Up or Shut Up'
Rudy Giuliani, President Donald Trump's attorney, said that special counsel Robert Mueller, who is leading a probe into Russian interference in the 2016 presidential election and possible collusion between Russia and the Trump campaign, should "put up or shut up" and "stop the nonsense."
Giuliani, speaking to AM 970 radio show host John Catsimatidis on Sunday, lashed out at the investigation after Michael Cohen and Paul Manafort again hit the headlines.
"Why not require the special counsel to basically take everything they have, write up a report, give it to the Justice Department and let's put up or shut up," Giuliani told Catsimatidis, a former New York City mayoral candidate. "What do ya' got? Stop the nonsense with the pressure and the kind of oppressive tactics that are un-American and show us the evidence you have."
Last Thursday, Trump's former lawyer Cohen admitted that he had lied to Congress about efforts to open a Trump Tower in Moscow. A day earlier, it emerged that Trump's ex-campaign chairman Manafort had been accused of lying to Mueller's investigators after the signing of a plea agreement.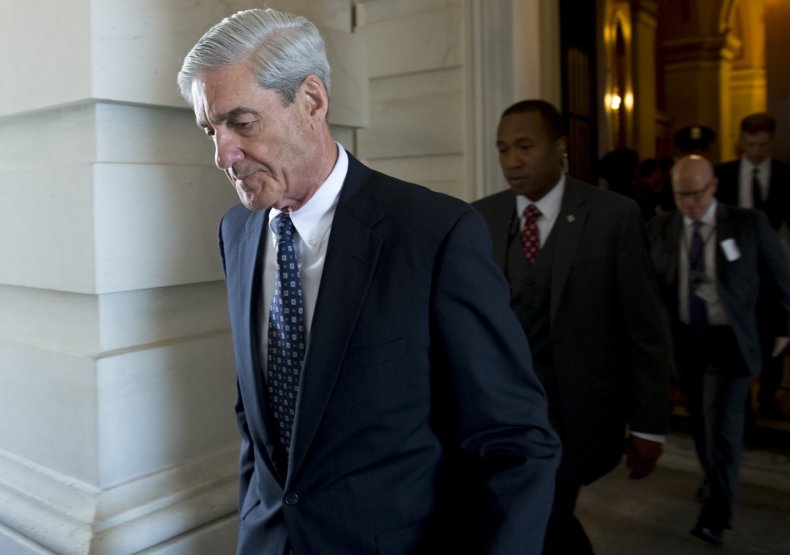 Speaking about Mueller's investigation, Giuliani said: "This has to come to an end now. The president right now is at the G20 and he is trying to negotiate in the best interests of the United States. We have seen the remarkable results he can get when he negotiates—look at North Korea, look at Iran."
"We should let this president be president and not pursue him for something that after two years and two investigations nobody has yet even suggested a piece of evidence that links him to some kind of Russian hacking," he continued. "Just the mere fact that you have people that talk to Russians, it's not a crime to talk to a Russian. Even collusion is not a crime."
He added: "Donald Trump was not involved in any of that."
U.S. intelligence found that Russian President Vladimir Putin had ordered an influence campaign in 2016 to "undermine public faith in the U.S. democratic process, denigrate Secretary Clinton and harm her electability and potential presidency." In a January 2017 analysis, it said with high confidence that the Russian government had "a clear preference for President-elect Trump."
Mueller's investigation has resulted in more than 100 criminal counts against 33 individuals and three companies. That includes five former Trump advisers, Vox.com reported.
But on Sunday, Giuliani fumed over Mueller's treatment of Manafort, who has been in jail in Northern Virginia since August after he was convicted on eight counts of bank and tax fraud.
"I think the special prosecutor has stepped over the line, now, with the way he's intimidating people in order to tell what he believes is his version of the truth," he said.
Giuliani also suggested Manafort was "being treated like he is a terrorist." He complained to Catsimatidis: "This is what is wrong with these special prosecutors and independent counsels. They think they are God. They think they know the only truth that exists."