President Donald Trump's lawyer Rudy Giuliani has claimed special counsel Robert Mueller would be "doing a Comey" if he does not wrap up the ongoing Russia probe by September.
Speaking with reporters on Wednesday evening, the former New York mayor said the president was unlikely to fire the special counsel but urged Mueller to draw the investigation to a close.
"I don't think he's going to fire Mueller. Mueller is creating his own problems," Giuliani said, according to CNN.
"Well, if he doesn't file his report by September 1, mid-September, he's clearly doing a Comey," he added, in reference to former FBI Director James Comey, who was fired by Trump in May 2017.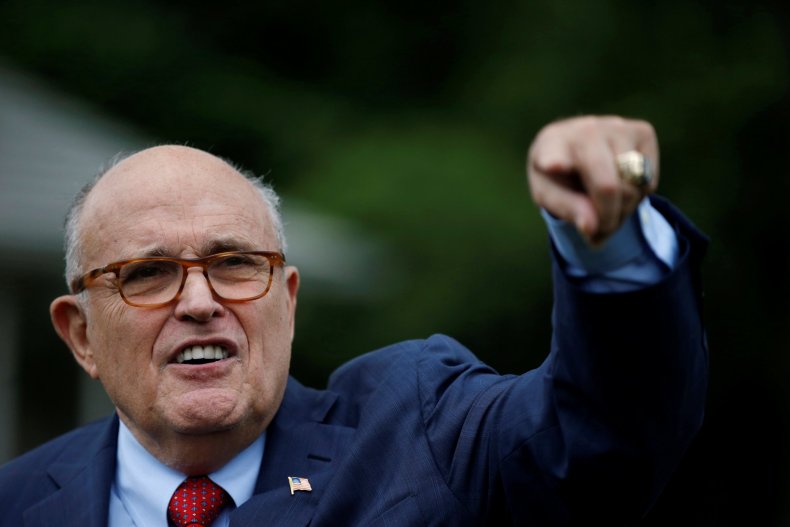 Trump's lawyer has previously pointed to a September 1 deadline for the Russia probe to end, previously stating in an interview with The New York Times that Mueller had indicated this date as the time the investigation would wrap up.
However, a source told Reuters Giuliani had made this deadline up, adding it was "another apparent effort to pressure the special counsel to hasten the end of his work."
It is the second time in the space of a week that Giuliani has denied Trump is looking to dismiss people in order to bring the Russia investigation to a close.
"The president's not going to fire them because that would be playing into the hands, of playing the victim, Watergate," Giuliani told Fox News on Sunday.
"They're the Watergate. They're the people who have committed the crimes," he added.
On Wednesday, Giuliani also discussed the possibility of the president firing Jeff Sessions, who recused himself from the Russia probe last year, stating he did not think this would happen prior to the investigation concluding.
"There's no doubt he's complained about him," Giuliani said of Trump's views on Sessions.
"There's no doubt he has some, some grievances. I don't know if they've aired them out yet, but he's not going to fire him before this is over, nor do I think he should," he added.
Over the past week, Giuliani has also suggested that the ongoing Russia probe is illegitimate following the revelation that the FBI used an anonymous informant to gather information on the Trump campaign.
Updated | This story has been expanded to include additional information about Rudy Giuliani.