Rudy Giuliani Sends Unfinished Adam Schiff Message, So Twitter Tries to Help Him Out With Suggestions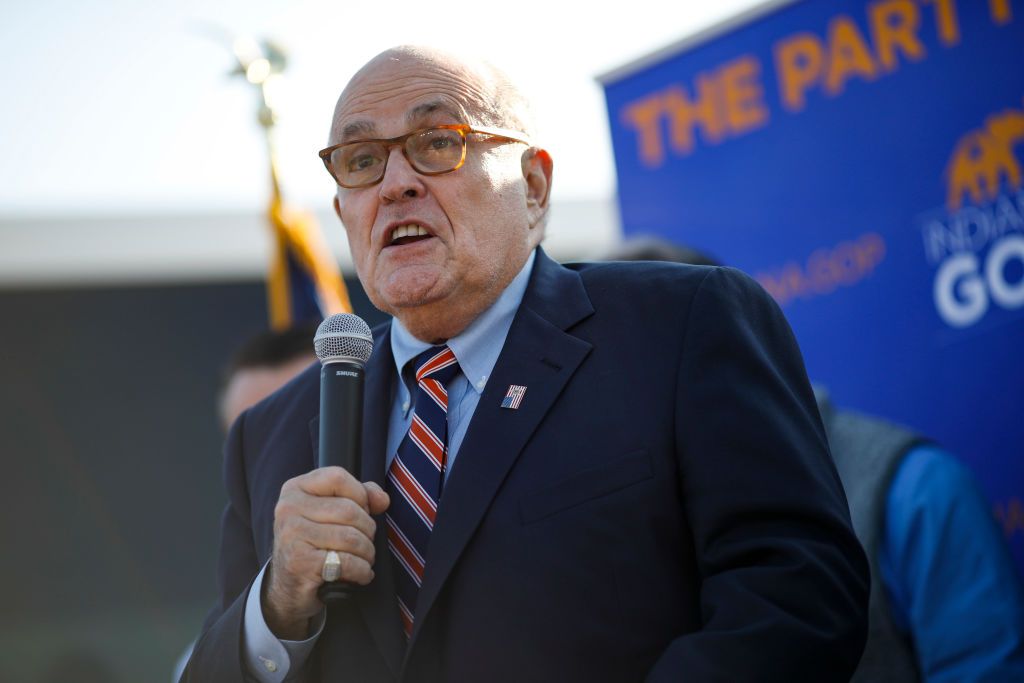 With a certain amount of glee, Twitter users rushed in to finish an incomplete tweet started by President Donald Trump's personal attorney Rudy Giuliani about Democrat Congressman Adam Schiff.
"If Dems continue to protect Adam Schiff he will be the poster boy for their party. He" the tweet by Giuliani posted Thursday read. Just as nature abhors a void, Twitter users hate an unfinished sentence. The offerings were not light on irony.
"He...has a brilliant mind. We should be celebrating him," wrote one Twitter user in response to Giuliani's tweet. "... is a gifted politician?" another Twitter user proffered. "... can complete sentences," one social media user wrote.
While not in the spirit of the game, one Twitter user responded to Guiliani by writing "you are not good at tweeting." Others agreed.
It seems unlikely Giuliani was about to heap praise on Schiff. Trump's lawyer has gone on the offensive against politicians and media outlets following the conclusion to the investigation by special counsel Robert Mueller.
As summarized by Attorney General William Barr, the probe found no evidence that either President Trump or his campaign "conspired or coordinated" with the Russian government to influence the 2016 presidential election, but it did not conclude that the president had not obstructed justice.
Speaking to CNN's Chris Cuomo Monday, Guiliani demanded the host apologize for the outlet's coverage of the investigation, which he said had "tortured" the president.
"You guys on this network have tortured this man for two years with collusion, and nobody has apologized for it," Giuliani said to the CNN host. "I'm outraged by the behavior of these networks. Collusion, collusion, collusion, collusion, collusion, collusion. No collusion, Chris. No collusion," he added later in the heated exchange.
Schiff, who has not backed down from accusations of collusion in the wake of the Mueller reports, has become a lightning rod for GOP criticism. On Thursday, nine Republicans on the House Intelligence Committee signed a public letter calling on Schiff to resign from his position as chairman of the committee.
According to CNN, Congressman Mike Conway, the GOP politician leading the panel's Russia investigation, said the California Democrat "abused [his] position to knowingly promote false information."
On Twitter, President Trump also called for Schiff to resign from Congress.
Correction: This article has been updated to reflect that Rudy Giuliani spoke with CNN's Chris Cuomo on Monday, not Thursday. The headline has been updated.