Rudy Giuliani Breaks Long Twitter Silence, Calls Strzok Testimony a 'Disgrace' That 'Taints' Mueller 'Witch Hunt'
One of President Donald Trump's personal attorneys blasted the testimony of FBI agent Peter Strzok as a "disgrace" late Thursday, and claimed the special counsel's investigation of Russian interference in the 2016 election was tainted.
Former New York City Mayor Rudy Giuliani attacked Strzok's marathon testimony and stated those who were investigating the president's former campaign had a "pathological hatred" toward Trump.
"Peter Strzok's testimony was a disgrace. It taints the entire Mueller witch hunt. President Trump is being investigated by people who possess pathological hatred for him. All the results of the investigation are 'fruit of the poison tree' and should be dismissed," Giuliani tweeted, his first message on the social media platform since December 2016.
Giuliani, who usually delivers his messages through television interviews, was responding to Strzok's highly contentious hearing Thursday before the House Judiciary and Oversight Committees. The 26-year FBI veteran Strzok faced myriad attacks on his professional and personal life from House Republicans over his text messages and affair with former FBI lawyer Lisa Page.
Giuliani reiterated the president's nickname for special counsel Robert Mueller's probe—"witch hunt"—and claimed the probe should be wrapped up as soon as possible. The 2008 Republican presidential candidate has repeatedly challenged Mueller's appointment and claimed no collusion took place between the Trump campaign and Russia, while personally attacking Mueller and any findings of his probe.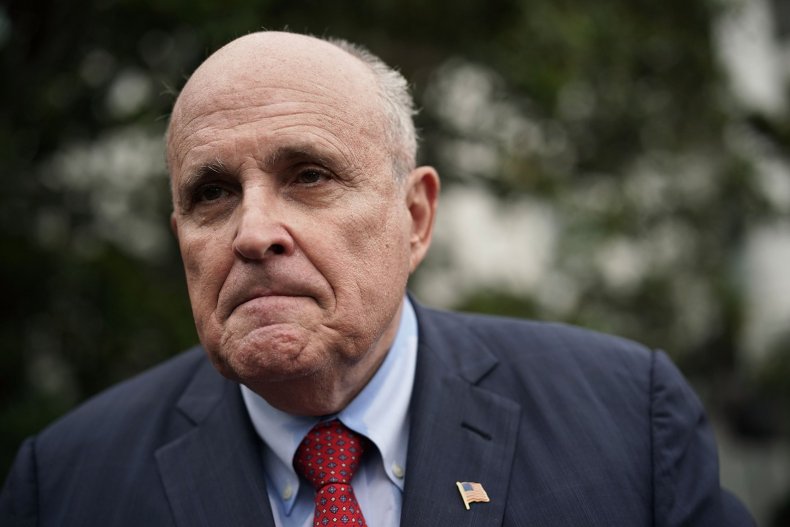 Giuliani's words followed those of other Republicans who attempted to seize on Strzok's texts with Page and his testimony as evidence of political bias toward Trump and his campaign, and as proof that the entire Mueller probe was propped up by a "deep state" intent on thwarting Trump's administration.
Strzok endured roughly 11 hours of testimony before House lawmakers Thursday, with many Republicans focusing on his text of "we'll stop it" in reference to Trump's campaign. Throughout the hearing, Strzok denied that any of his animus toward Trump affected his work, and said lawmakers were taking his words out of context.
Representative Louie Gohmert went so far as to call out Strzok over his affair with Page, while other House Republicans, including Trey Gowdy, Jim Jordan and Bob Goodlatte, chastised him over what they believed was bias toward Trump during the investigations of Hillary Clinton's private email server and the Trump campaign's alleged contacts with Russia during the 2016 campaign.