Rudy Giuliani Suggests He Fed Information on Ukraine, Biden to Fox News' John Solomon
During a phone interview on Glenn Beck's show, the president's personal lawyer, Rudy Giuliani, revealed he fed information about Ukraine and the Bidens to Fox News' John Solomon.
Solomon's name has been highly visible in 2019 because the influence of his reporting at The Hill—which one media critic described as a "reign of distortion"—has been accused of helping push an unreliable Ukraine narrative, which found a receptive audience in conservative pundits and President Donald Trump.
Columns written by the 52-year-old journalist were cited three times in the whistleblower complaint that was the catalyst for House Democrats opening an impeachment investigation into Trump.
On Wednesday, Giuliani said during an interview with Beck that he sidestepped the FBI and Justice Department, and was the one who told Solomon to "put this all in the newspapers."
"I said to John, I think you should take the lead and we should put this all in the newspapers because if I go to the Justice Department now, they're going to say Trump is forcing the Justice Department to do it," said Giuliani.
"Let's put the darn thing out, and let's see if any of these crooked media people will follow up on a proven case of bribery," he continued. "And of course what we prove is, the double standard is so bad that they are faced with absolute proof that Biden paid a bribe."
In March, Giuliani began an investigation in Ukraine that claimed Ukrainian collusion with Democrats in 2016 and evidence of corruption on behalf of then-Vice President Joe Biden. That same month, Solomon began publishing columns at The Hill that echoed Giuliani's sources and claims.
Over the course of six months, Solomon published 45 columns that worked to discredit the Russian investigation and appeared on Fox News or Fox Business over 70 times.
On October 5, Solomon started working at Fox News.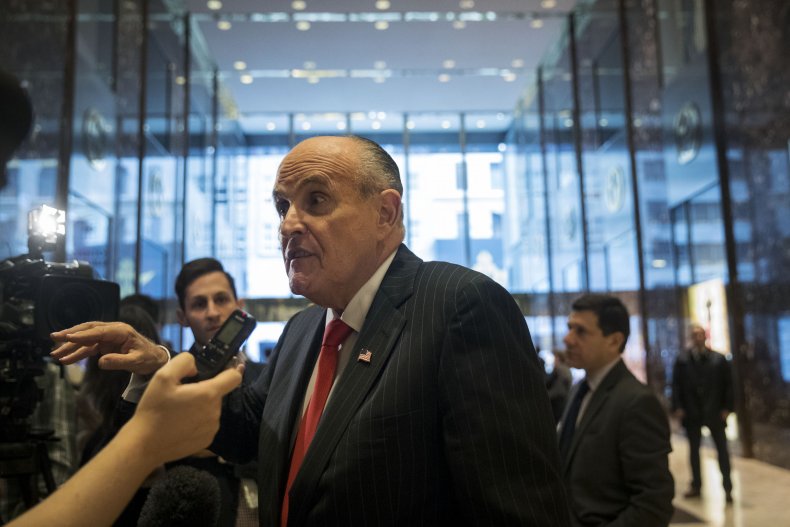 Each witness during the inquiry who testified under oath criticized Solomon's reporting for containing fewer connections to actual events and more conspiracy theories or fabrications.
"It was, if not entirely made up in full cloth, it was primarily non-truths and non-sequiturs," said George Kent, a senior State Department official who testified on October 15.
Because of the heavy scrutiny of Solomon's writings on Ukraine during the House impeachment inquiry, The Hill announced they will be reviewing his reporting.
"Because of our dedication to accurate, non-partisan reporting and standards, we are reviewing, updating, annotating, and when appropriate, correcting any opinion pieces referenced during the ongoing congressional inquiry," wrote the editor-in-chief Bob Cusack in a staff memo.
Last year, journalists at The Hill reportedly complained to management about Solomon's work, leading the news organization to move his columns from the news side to the opinion section.