Rudy Giuliani Looks to Reprise 'Jack-of-all-Trades' Role With Trump's 2020 Campaign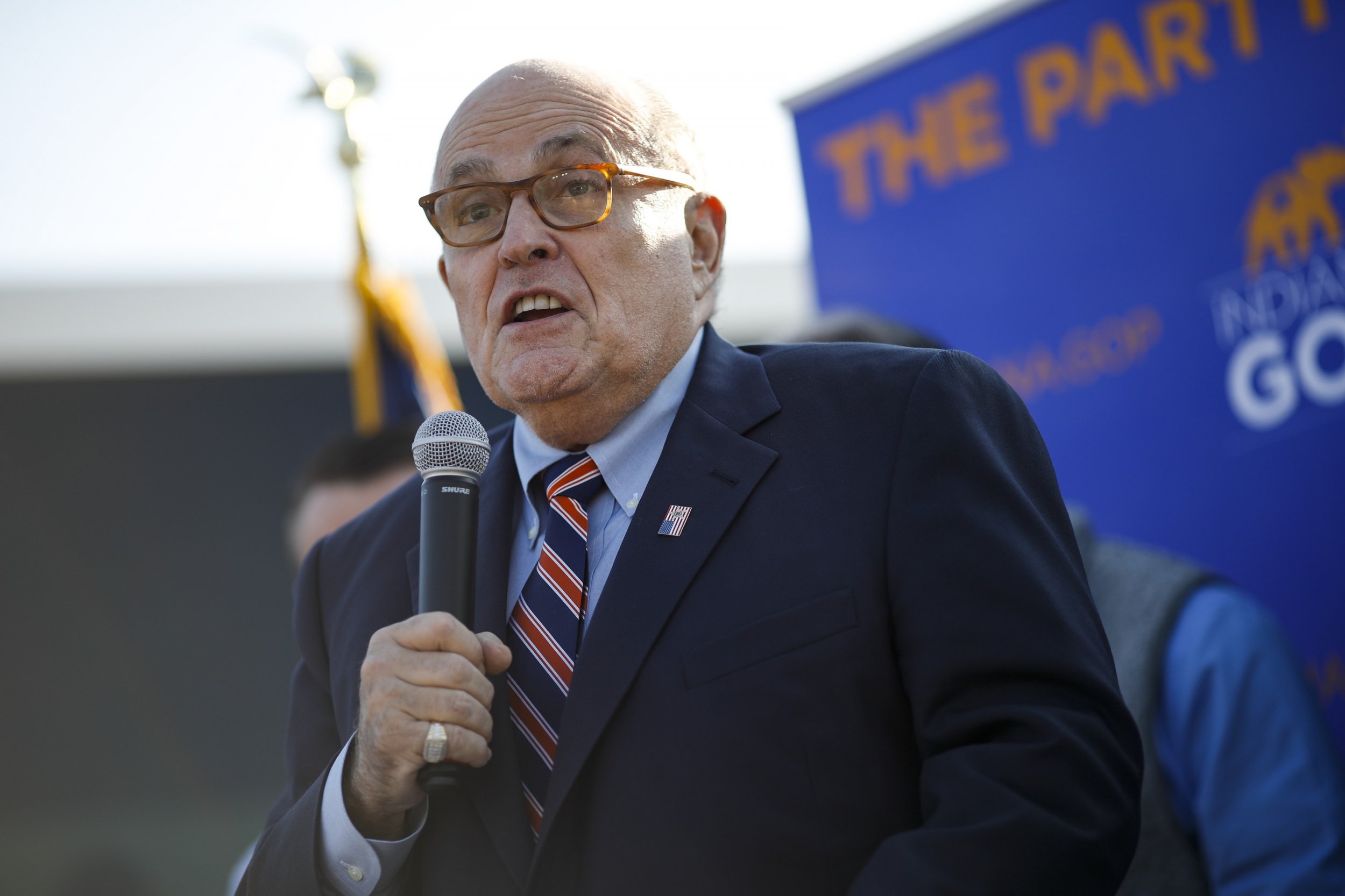 Rudy Giuliani is reportedly pitching to reprise his "jack-of-all-trades" role within the Trump campaign as it gears up for the 2020 election.
According to POLITICO, Giuliani wants to once again act as a wide-ranging consultant to President Donald Trump's campaign, helping aides to develop policy, honing speeches, warming up rally crowds and bouncing ideas around with the candidate himself.
"We'll see where they have holes and where they need help," Giuliani, a former New York City mayor and Trump's attorney during the Mueller investigation, told POLITICO. "I'm available to do a lot of it."
Giuliani has had a turbulent time representing Trump in the president's battle against special counsel Robert Mueller's investigation. He appeared regularly in the media to defend Trump's reputation as the investigation rolled on, and to soften the ground for the president's defense.
But he also made several gaffes, bringing his effectiveness as an advocate for Trump into question.
Giuliani revealed that Trump, who denied knowledge of the payment, reimbursed his ex-personal lawyer Michael Cohen for the $130,000 hush payment to Stormy Daniels, whose real name is Stephanie Clifford, a porn star who alleged she had an affair with the president.
After appearing to undermine his boss's claim of ignorance, Giuliani subsequently had to clarify that Trump had paid Cohen back for unspecified expenses and was not aware of what the money had been spent on.
In another gaffe, Giuliani suggested Trump was involved in talks for the Moscow Trump Tower business deal concurrently with the 2016 election, when the then-candidate was pushing to lift sanctions on Russia and called on the Russian government to publish emails hacked from his rival, the Democratic nominee Hillary Clinton.
He then issued a statement to say his comments on NBC's Meet The Press were merely hypothetical and that they did not reflect real conversations he had with the president.
Moreover, in an interview with The New Yorker, Giuliani was asked about a BuzzFeed report that Mueller's investigation uncovered evidence Trump had directed Cohen to lie to Congress about his business dealings in Russia. Giuliani revealed that he had listened to exonerating tapes of the president.
"I shouldn't have said 'tapes,'" Giuliani then said. "They alleged there were texts and e-mails that corroborated that Cohen was saying the president told him to lie. There were no texts, there were no e-mails, and the president never told him to lie."
Trump's lawyer then clarified that he had listened to tapes "but none of them concern this."
The Associated Press reported that a spate of poor media performances led to Trump's aides urging him to bench Giuliani, believing he may have been drinking alcohol before appearing on TV. He then seemed to disappear from American screens for a period of time.
But he returned as the final Mueller report emerged to claim it exonerated President Trump.
Though the report said the evidence did not establish that Trump or his campaign conspired with Russia to influence the election, it did lay out the evidence of the president's multiple attempts to obstruct justice relating to the investigation.
Mueller did not accuse Trump of a crime, citing the Justice Department's guidance that a sitting president cannot be indicted, but also said the report did not exonerate Trump either.
Giuliani had pushed hard for Trump not to sit down for a face-to-face interview with Mueller, believing the president would incriminate himself under pressure from prosecutors. Instead, Trump submitted written answers to Mueller's questions.