Rudy Giuliani Claims Facts Are 'In the Eye of the Beholder,' Calls Trump the Most 'Honest' President in History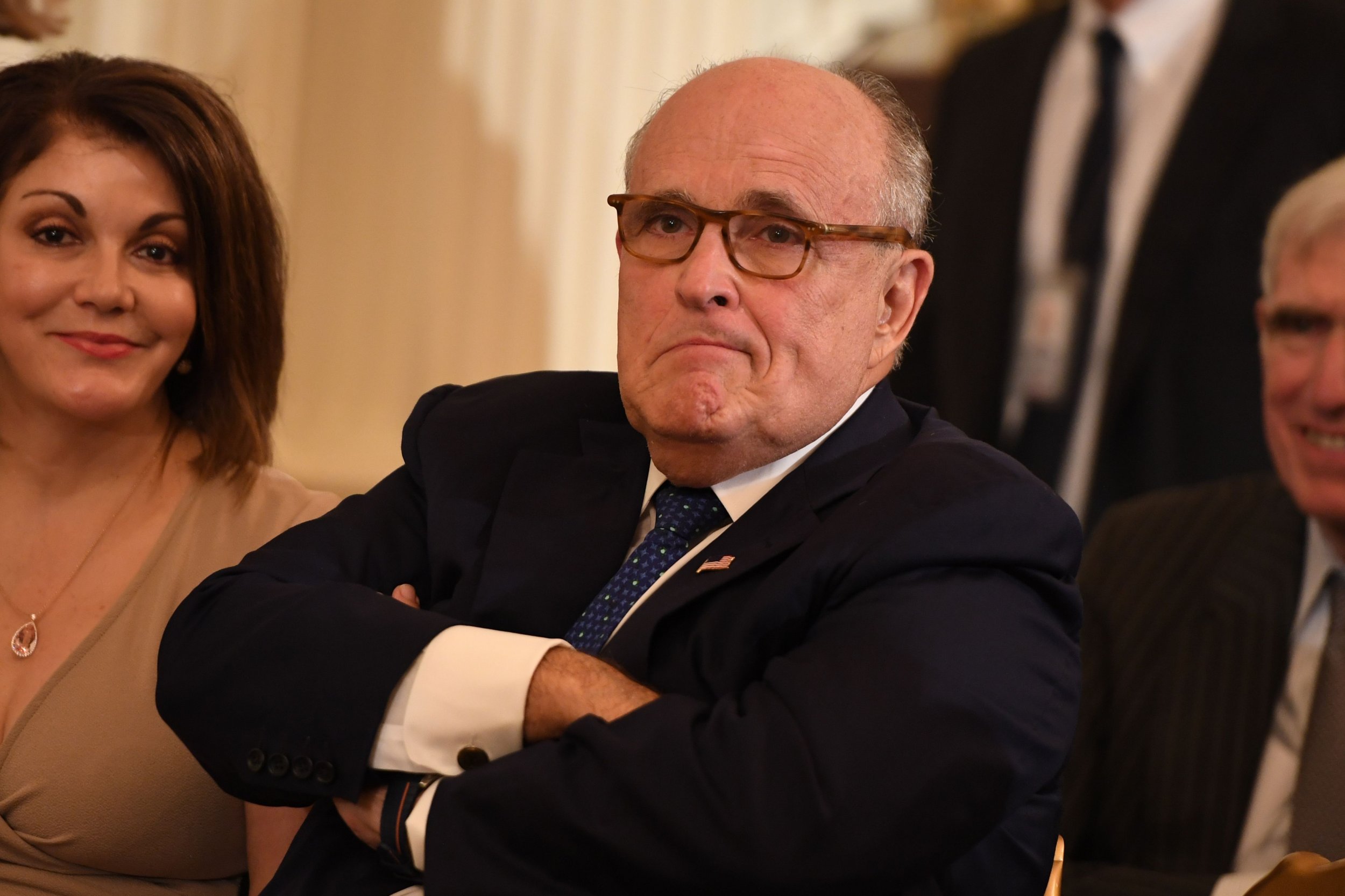 President Donald Trump's personal attorney, Rudy Giuliani, said Tuesday that in the modern era facts are "in the eye of the beholder."
In a back and forth exchange between Giuliani and Chris Cuomo on CNN's Cuomo Prime Time, the former mayor of New York City called Trump one of the most honest presidents in history.
"If fact counting is anything, we've never had anybody with the level of mendacity that he has," Cuomo quickly responded, likely alluding to the over 4,000 false or misleading claims Trump has made, according to The Washington Post since taking office.
"It's in the eye of the beholder," Giuliani said. When Cuomo tried to respond that factual statements are not in the eye of the beholder, the attorney answered with "nowadays they are."
The statement came after the two discussed Paul Manafort's trial and the accusations being made by former White House aide Omarosa Manigault Newman. Her most recent claim is that President Trump knew about the hacked Democratic emails obtained by Wikileaks before they were released during the 2016 election.
"I know Omarosa is lying," Giuliani responded, adding that he was with the president more than she was during the campaign trail and was closer to Trump than she was, claiming that from June to the November election he was with the candidate 24 hours a day. The attorney said Trump was "completely surprised" when the first WikiLeaks exposure came out.
Cuomo then pressed Giuliani about the way Trump has handled Manigault Newman's many accusations made in her upcoming book Unhinged: An Insider's Account of the Trump White House. The former White House aide has claimed that the president is a "racist" who has used the "N-word." In one chapter, she said that Trump ate a piece of paper that she suspected was a sensitive document following a meeting with Michael Cohen. Both accusations have been denied.
Since Manigault Newman's claims have begun to make headlines, the president has taken to Twitter to slam his former aide and Apprentice colleague. In a series of social media posts, Trump has referred to Manigault Newman as a "loser," unintelligent and a "dog."
Cuomo asked Giuliani if he thinks that Trump is handling the situation in the right way and if it is acceptable for a president to talk about a person in such a way. Giuliani defended the president, saying that it must be horrible to "get betrayed from people you try to help."
Giuliani also said that Trump is frustrated by the situation because he knows that what Manigault Newman is saying is false and that it is hard to defend yourself when you are being unfairly accused.