In the midst of a firestorm over the latest dramatic revelation in the Russia investigation, President Donald Trump's personal lawyer Rudy Giuliani tweeted a nonsensical message Friday evening that ignited a mocking aplenty on Twitter and had many remembering an infamous tweet from his client.
"Kimim ° has f," Giuliani tweeted in a thread linked to a tweet of his earlier in the day blasting media coverage of former longtime Trump lawyer Michael Cohen pleading guilty on Thursday to lying to Congress over a proposed deal for a Trump Tower in Moscow in 2016.
"Hysterical coverage of Cohen plea. It misses point that ,once again like Corsi leaked documents demonstrate, Mueller's crew has no evidence of collusion," Giuliani tweeted earlier in the day. "Along the way,however,he is keeping America safe from false statement makers or people with faulty memories or both."
It is unclear how or why Giuliani came to tweet the apparent gibberish, although it had still not been deleted more than 20 minutes after it was sent out to his almost 200,000 followers. It certainly provided plenty of entertainment for Twitter users, who questioned the former New York mayor's mental state and mockingly recalled "covfefe,"
Trump infamously tweeted the non-word let May, perplexing Twitter users for several hours.
Like Trump, Giuliani has attempted to play down the significance of Cohen admitting he lied to Congress last year when saying that negotiations for a tower in the Russian capital ended in January 2016. In fact, Cohen declared, negotiations went on with Russian officials until at least June 2016, around the time Trump was confirmed as the Republican nominee for president.
Speaking after the revelation, Giuliani, like Trump, disparaged Cohen as a "liar," but claimed that Trump's one-time fixer's latest account lined up with what the president told special counsel Robert Mueller in written answers to a series of questions earlier this month.
"He has so many different versions of the same stories, so by definition he is a liar and we can't trust him," Giuliani told The New York Times about Cohen. "He has lied, so how can we believe him?"
Giuliani added: "Cohen has just told us he's a liar. Given the fact that he's a liar, I can't tell you what he's lying about."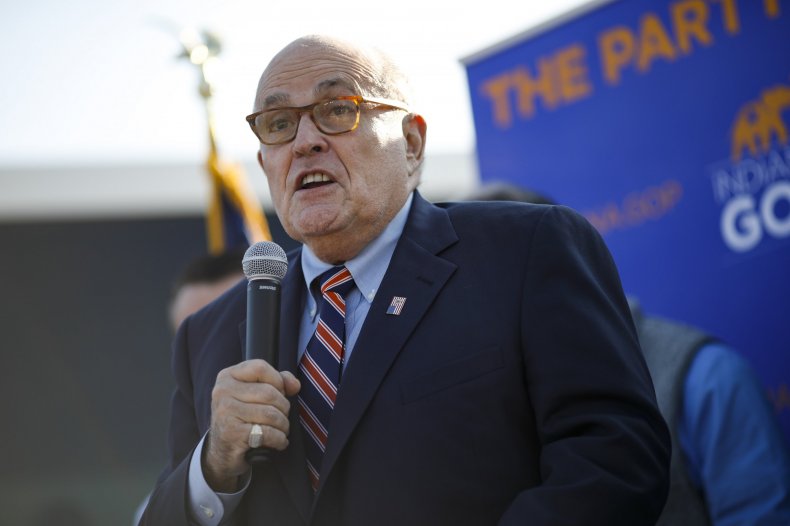 ​