Rudy Giuliani Will Go Down in History Alongside 'Hitler's Mustache-Waxer,' Democratic Politician Says
A Democratic congressional candidate has branded President Donald Trump's attorney Rudy Giuliani a "rogue sentient Gummy Bear" who will go down in history alongside murderous dictators and their underlings.
Rob Anderson, who plans to contest Louisiana's 3rd congressional district in the 2020 elections, hit out at Giuliani on Twitter in response to the former New York mayor's attacks on House Intelligence Committee Chairman Adam Schiff.
Trump and his allies have come out fighting after House Democrats launched an impeachment investigation. Schiff has become a major target for their attacks, with the president accusing him of treason and suggesting he could be arrested.
Giuliani claimed Sunday that Schiff "is a serial liar involved in a conspiracy to remove our lawfully elected President by lies and false charges."
He then blamed the "deranged media" for protecting the California representative, suggesting news organizations are protecting Schiff "because they will allow Schiffs to trample our constitution just to get @realdonaldtrump."
Anderson was among the Twitter users who mocked Giuliani's assertions. "You're a rogue sentient Gummy Bear, Mr. Giuliani," Anderson wrote. "I think the history books will place you somewhere ahead of Pol Pot and behind Hitler's mustache-waxer, in the rankings."
Not all Twitter users agreed with Anderson, however. One person accused him of telling Republicans to "sit down and take it" or the Democrats "will crucify you."
But Anderson dismissed the criticism. "You're switching cause and effect," he wrote. "The party in power is breaking the law; you're encouraging patriots to sit back and let them roll over the Constitution. My response to that is: No."
Giuliani has long served as an attack dog for the president, using frequent television appearances to savage the mainstream media, threaten his rivals and peddle conspiracy theories.
Giuliani's attacks on Democratic presidential hopeful Joe Biden have become so frequent that the former vice president's 2020 campaign has asked television news executives to stop booking him.
Top Biden officials Anita Dunn and Kate Bedingfield wrote a letter expressing "grave concern" that Giuliani is allowed to "spread false, debunked conspiracy theories on behalf of Donald Trump."
"By giving him your air time, you are allowing him to introduce increasingly unhinged, unfounded and desperate lies into the national conversation," the letter continued.
Giuliani was on the air again Sunday, claiming that "100 newspaper articles" prove that Biden and his son Hunter were involved in corruption in Ukraine. Trump asked Ukrainian President Volodymyr Zelenskiy to investigate the debunked allegations, touching off an ever-growing scandal regarding the president's solicitation of election interference by foreign powers including China.
Giuliani continued to defend his boss's actions on Sunday. "There is nothing wrong... I mean, the fact is, the president of the United States has every right to ask countries to help us in a criminal investigation that should be undertaken," he insisted.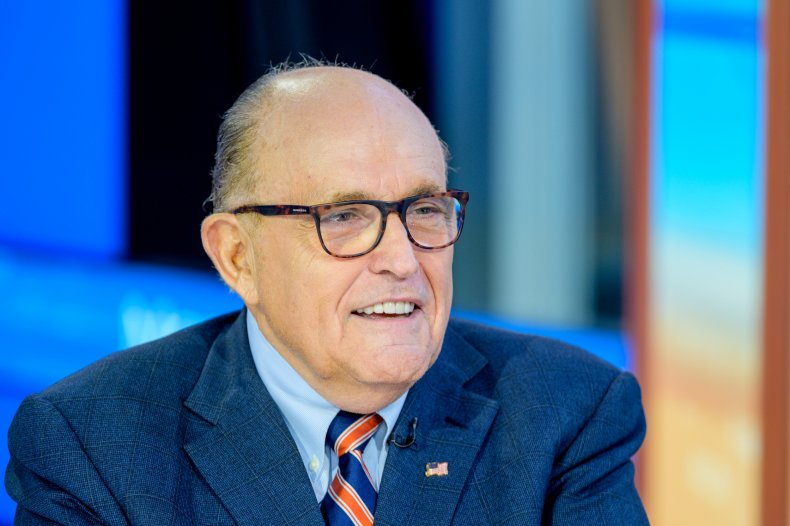 Correction (10/07/2019 11:00 a.m.): This article has been updated to clarify Congressman Adam Schiff is a representative for California.