Stormy Daniels's Lawyer Michael Avenatti: Rudy Giuliani's Interview Was a 'Train Wreck'
Stormy Daniels' layer Michael Avenatti has hit out at Rudy Giuliani's most recent TV interview, describing it as a "train wreck."
Giuliani, who was recently installed as President Donald Trump's new personal lawyer, appeared on ABC's This Week on Sunday discussing the Stormy Daniels allegations and the ongoing Russia investigation.
Along with suggesting he could not rule out the president taking the Fifth Amendment if he testifies on Russia, Giuliani also said there was the possibility other women had received hush payments, and referred to the $130,000 paid to Daniels, whose real name is Stephanie Clifford, as a "nuisance payment."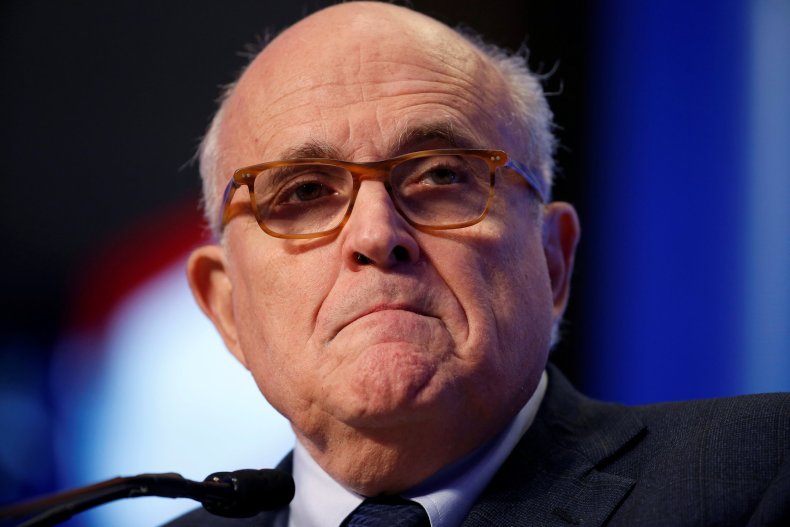 And appearing on the same show later, Avenatti slammed Giuliani, describing his T.V interview as "one of the worst T.V. appearances by any attorney on behalf of a client in modern times."
"It's an absolute unmitigated disaster for Rudy Giuliani and the president. It's a train wreck. I can't believe that that actually just happened. I mean what we witnessed by Rudy Giuliani may be one of the worst T.V. appearances by any attorney on behalf of a client in modern times," Avenatti said in the interview.
"He now expects the American people to believe that he doesn't really know the facts, that as to every key question you asked, he hasn't communicated with the president about it. I mean this guy's all over the map over the last 72 hours on some very simple facts that should be very straightforward… They don't know what to say because they've lost track of the truth," he added.
In the turbulent fortnight that Giuliani has been Trump's lawyer, he has made a series of questionable decisions, including commenting on the firing of former FBI director James Comey, and announcing that Trump reimbursed his lawyer Michael Cohen for the hush money payment, raising questions as to whether the president was aware of the payment, The New York Times reported.