Utah Jazz center Rudy Gobert has laid bare the impact coronavirus has had on him, revealing that doctors have told him it may take up to a year for his sense of smell to fully recover.
On March 11, the Frenchman became the first NBA player to test positive for COVID-19, leading the league to suspend the season. Over three months since the diagnosis, Gobert has recovered well, apart for his sense of smell.
"The taste has returned, but the smell is still not 100%," he told French daily L'Equipe. "I can smell smells, but not from afar. I spoke to specialists, who told me that it could take up to a year [to return to normal]."
Acute and prolonged tiredness is among the many lingering effects of coronavirus, but Gobert explained he didn't feel more than tired than usual and that overall "I feel like I'm in good shape."
However, the Jazz big man admitted he was not sure whether he was fully fit to play and that he would only be able to gauge his fitness once he was back on the court, adding he still felt "strange things", which he acknowledged may not directly be linked to the virus.
In March, Gobert came under intense criticism for seemingly making light of the panic surrounding coronavirus only days before he was diagnosed as positive.
A clip posted on social media showed him touching all of the microphones placed on the table in front of him as he left a press conference.
In the video, the 2020 All-Star selection can be seen getting up to leave the room, before rushing back to wipe his hands over all the microphones and recording devices.
After Gobert's teammate Donovan Mitchell also tested positive, the Frenchman admitted he wished he had taken the virus "more seriously" and urged the public to observe social distancing measures.
"I wish I would have taken this thing more seriously and I hope everyone else will do so because we can do it together," he said in a video posted on Twitter.
Gobert also donated $500,000 to assist people affected by the virus and related closures, including $200,000 to employees at Vivint Smart Home Arena—the Jazz's home venue—who were affected by the NBA's suspension.
The two-time Defensive Player of The Year is expected to play next month, when the NBA season resumes in Orlando, Florida on July 31.
ESPN's Wide World of Sports Complex at Walt Disney World Resort will host 22 teams playing eight regular season games with a traditional 16-team playoff with best-of-seven series to follow.
On Sunday, Brooklyn Nets forward Wilson Chandler became the latest player to opt out of playing when the season resumes.
Chandler cited spending time with his family as the motivating factor behind his decision to skip the remaining regular season games, joining Los Angeles Lakers guard Avery Bradley, Portland Trail Blazers veteran Trevor Ariza, Washington Wizards forward David Bertans and Dallas Mavericks' Willie Cauley-Stein as the players who will not travel to Florida.
Plans for the restart have been thrown into question after the state has recorded almost 27,000 cases of the novel coronavirus since Thursday and saw two record increases in infection confirmed over the weekend.
Florida's single-day totals exceeded 8,500 on Friday, Saturday and Sunday and were higher than those reported by almost every other U.S. state since the start of the virus pandemic.
As of Monday morning almost 2.55 million cases of coronavirus have been reported in the U.S., by far the highest tally of any country in the world.
Over 125,800 deaths have been recorded in the U.S. and over 685,000 people have recovered, according to Johns Hopkins University, which has been tracking the outbreak using combined data sources.
More than 501,900 people have died globally since COVID-19 was first identified in Wuhan city, in China's central Hubei province, late last year. There have been over 10.1 million confirmed cases globally.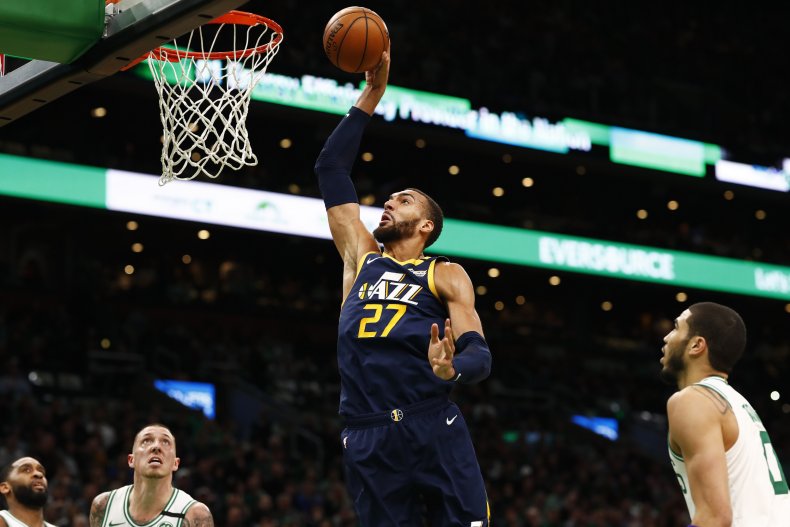 Uncommon Knowledge
Newsweek is committed to challenging conventional wisdom and finding connections in the search for common ground.
Newsweek is committed to challenging conventional wisdom and finding connections in the search for common ground.
About the writer
Dan Cancian is currently a reporter for Newsweek based in London, England. Prior to joining Newsweek in January 2018, he was a news and business reporter at International Business Times UK. Dan has also written for The Guardian and The Observer.