Rudy Giuliani's Wife Bashes Husband Amid Divorce: 'The Hero of 9/11 Has Become a Liar'
Former New York City Mayor Rudy Giuliani was praised for his handling of the attacks on September 11, 2001, but amid divorce proceedings, his wife, Judith Giuliani, criticized him for going from "hero" to "liar."
After 15 years of marriage, the the Giulianis filed for divorce in April. They initially told Page Six they hoped to do it "as amicably as possible," with the former mayor saying there were problems "on both sides."
However, The New York Times reported the couple's divorce has included fights over kitchen renovations, fountain pens, cigars and the dividing of their assets. They also argued over Rudy's income, which has decreased since he left a law firm to work for President Donald Trump pro bono.
Now, the two have a trial date set for January and Judith told The New York Times that court was the only way she could prove his financial worth and receive what she was entitled to.
"I feel betrayed by a man that I supported in every way for more than 20 years," Judith said. "I'm sad to know that the hero of 9/11 has become a liar."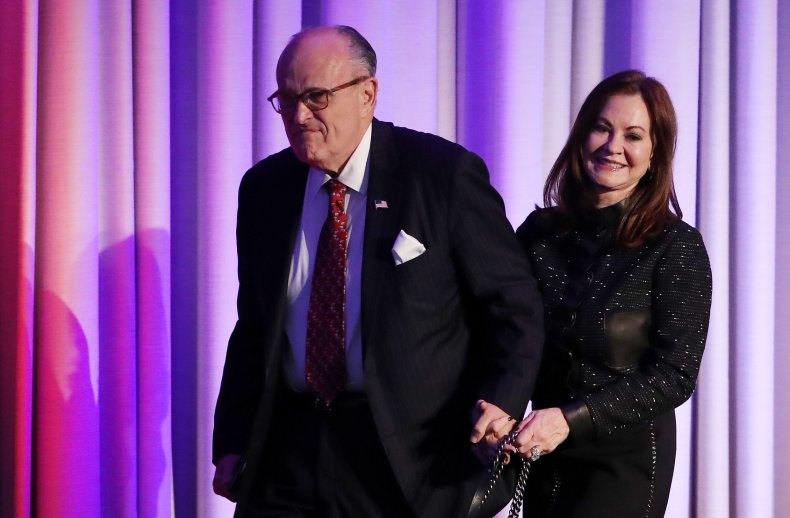 Rudy was first elected mayor of New York City in 1994 and was in his second term when two hijacked planes flew into the World Trade Center. As the city grappled with the developing attacks and the country watched it unfold on television, Rudy, a polarizing figure at the time, emerged as a unifying leader.
"People tonight should say a prayer for the people that we have lost and be grateful that we are all here," Rudy said after the towers collapsed. "Tomorrow New York is going to be here and we are going to rebuild and we are going to be stronger from before."
His actions on 9/11 earned him the title, "America's Mayor," and a spot as Time's Person of the Year in 2001.
While Judith criticized Rudy, Bernard Kerik, the former New York police commissioner and Rudy's friend, took aim at Judith for being "jealous" and slaughtering Rudy's relationships with his closest friends.
Amid accusations of him dating another woman and a desire to withhold money from his wife, Rudy told The New York Times that his personal life wouldn't affect his professional responsibilities.
"When you do what I do, and this could speak for most people in public office, or in demanding jobs, you compartmentalize. Believe it or not in a strange way you might even do better," Rudy said about working during a stressful time. "Because you concentrate harder."