Welsh Former Rugby Captain Comes Out as HIV Positive, Reveals Blackmail Threats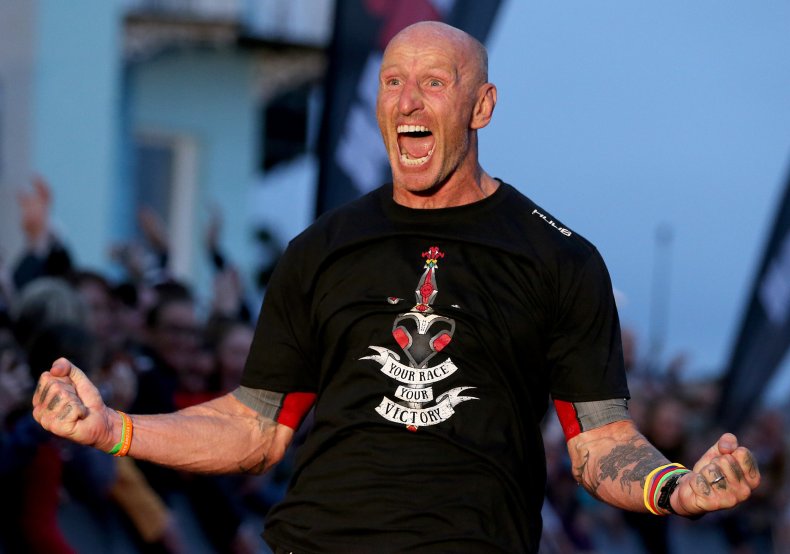 A Welsh former rugby captain revealed he was HIV positive online on Saturday amid blackmail threats.
Gareth Thomas posted a Twitter video, saying he was threatened by "evil" people to reveal his condition without his permission. Thomas also said he wanted to break the stigma surrounding people with HIV.
"Now even though I have been forced to tell you this, I choose to fight to educate and break the stigma around this subject," he said.
Soon after his announcement, Thomas completed the Ironman triathlon in Pembrokeshire in 12 hours and 18 minutes. A BBC Welsh documentary about his training for the triathlon and his diagnosis is set to be released on Wednesday.
In an interview with the Sunday Mirror, Thomas said that living with the secret took a big toll on him and left him feeling suicidal.
"I had a fear people would judge me and treat me like a leper because of a lack of knowledge. I was in a dark place, feeling suicidal. I thought about driving off a cliff." he said.
Thomas said he takes medication every day and does blood work every six months. His condition is under control to the point where it is undetectable and can't be passed on.
In 2009, while playing for the Cardiff Blues, Thomas became the first professional rugby player to come out while still playing the sport. He retired from rugby in 2011 and published an autobiography in 2014.
Online messages of support poured in for Thomas, including replies from Prince Harry and Prince William.
"Gareth, you are an absolute legend!" The Duke of Sussex posted on Instagram. "We should all be appalled by the way you were forced to speak your truth, it is yours and yours alone to share on your terms and I and millions stand with you. -H"
"Courageous as ever – legend on the pitch and legend off it. You have our support Gareth. W," Kensington Palace posted on Twitter for Prince William.
Thomas hopes people's opinions of the virus will change.
"HIV is a scary subject. There's a lot of fear and ignorance. But the fear is something people learned in the 1980s from the tombstone adverts on TV. In 2019 there is nothing to be afraid of," Thomas said.
Approximately 1.1 million people in the United States are living with HIV with 15 percent of them being unaware of their infection. As a result of advances in antiretroviral therapy, life expectancy for young people starting treatment early is close to 80 years, which is around the general population's lifespan.