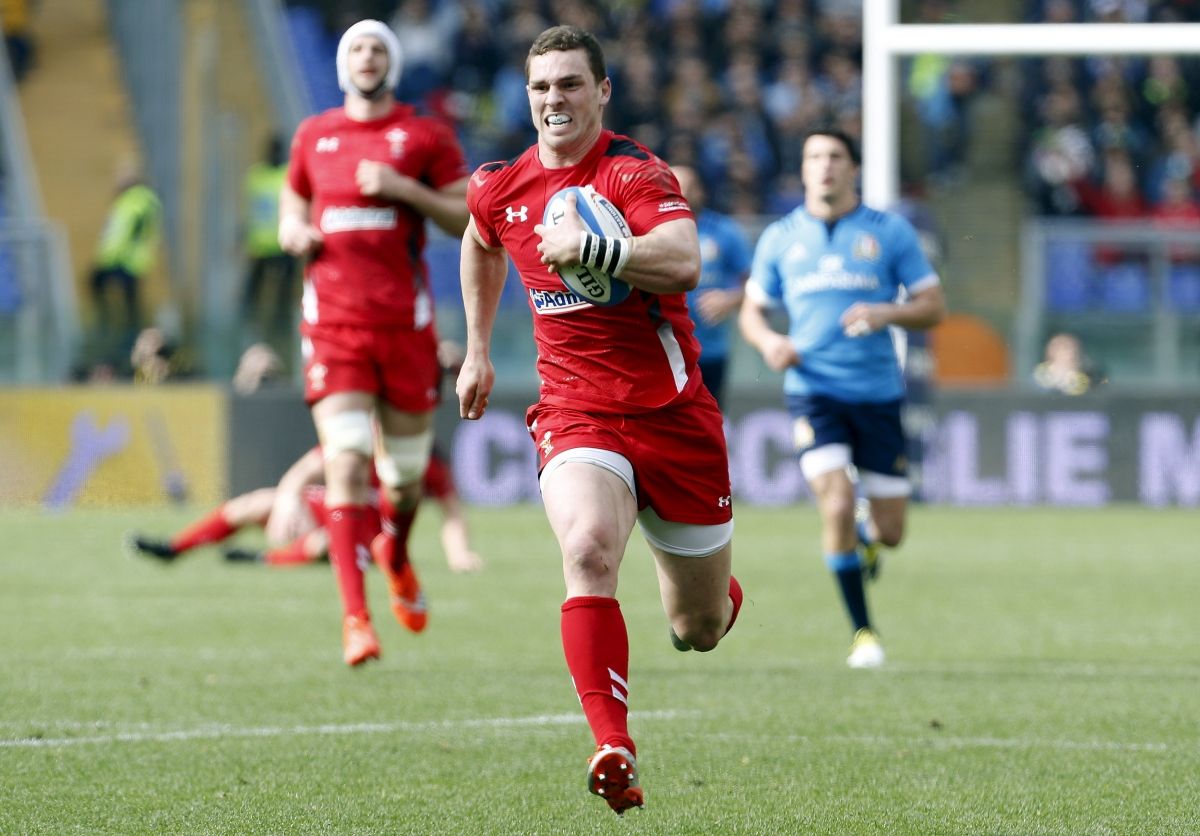 Rugby union's top medical official has said that the rules of the game may need changing to halt a growing trend in brain injuries suffered by players.
Martin Raftery, the chief medical officer of the international governing body World Rugby, said rule changes would be considered, particularly in the area of tackling, if evidence was presented to show it could lead to reducing concussions. Raftery was talking to the BBC ahead of a Panorama documentary on the topic, which was broadcast on Monday while the Rugby World Cup is in full swing.
Reported concussions in English rugby increased by 59 percent during the 2013-14 season compared to the previous year, a problem highlighted by high-profile players such as Wales wing George North, who suffered four head injuries in five months during the season. The data, revealed in the England Professional Rugby Injury Surveillance Project Report, found concussion to be the most common rugby injury for a third successive season.
When asked about what could be done to minimize the problem of concussions in rugby, Raftery said that tackling is "the biggest area that we know where concussion is going to occur" and that knowing that would allow medical officials to identify potential rule changes which could help reduce the number of these injuries. "My job is to identify risk, and then look for solutions, and then present those solutions to the law-makers to make the changes that will bring about protection of the athlete," Raftery said.
He is currently reviewing video evidence from 900 concussions as part of an analysis which could lead to changes in the game's rules. Currently, rugby union laws dictate that players are only allowed to tackle opponents below the shoulder line, with head-height tackles being penalized. Players are also prohibited from tackling an opponent whose feet are off the ground or from lifting a player and dropping them head-first into the ground.
The calls were also echoed by James Robson, chief medical officer for the Scottish Rugby Union, who told Panorama that "we do need to look at the laws of the game and the way that it's played." Willie Stewart, a neuropathologist at Glasgow's Southern General Hospital, also told the program that the current level of brain injury in rugby is "totally unacceptable."
Concussion, a traumatic brain injury which causes a temporary loss of brain function, can lead to long-term symptoms including depression, sleep disturbance and can even result in seizures. According to the most recent data from the U.S. Centers for Disease Control and Prevention, almost 250,000 children aged 19 or younger, were treated for sports-related head injuries in 2009. Second Impact Syndromewhere someone suffers a second blow to the head while still recovering from an initial concussioncaused approximately 30-40 deaths in the past decade, according to the University of Pittsburgh.
The issue is also a big problem in American football. A huge settlement involving some 5,000 ex-players could see the NFL paying out hundreds of millions of dollars after for not disclosing the long-term health risks associated with concussions, including chronic traumatic encephalopathy, a degenerative condition linked to repeated head injuries.
Uncommon Knowledge
Newsweek is committed to challenging conventional wisdom and finding connections in the search for common ground.
Newsweek is committed to challenging conventional wisdom and finding connections in the search for common ground.
About the writer
Conor is a staff writer for Newsweek covering Africa, with a focus on Nigeria, security and conflict.