Rugby World Cup: Bagpipes Banned From Tournament Venues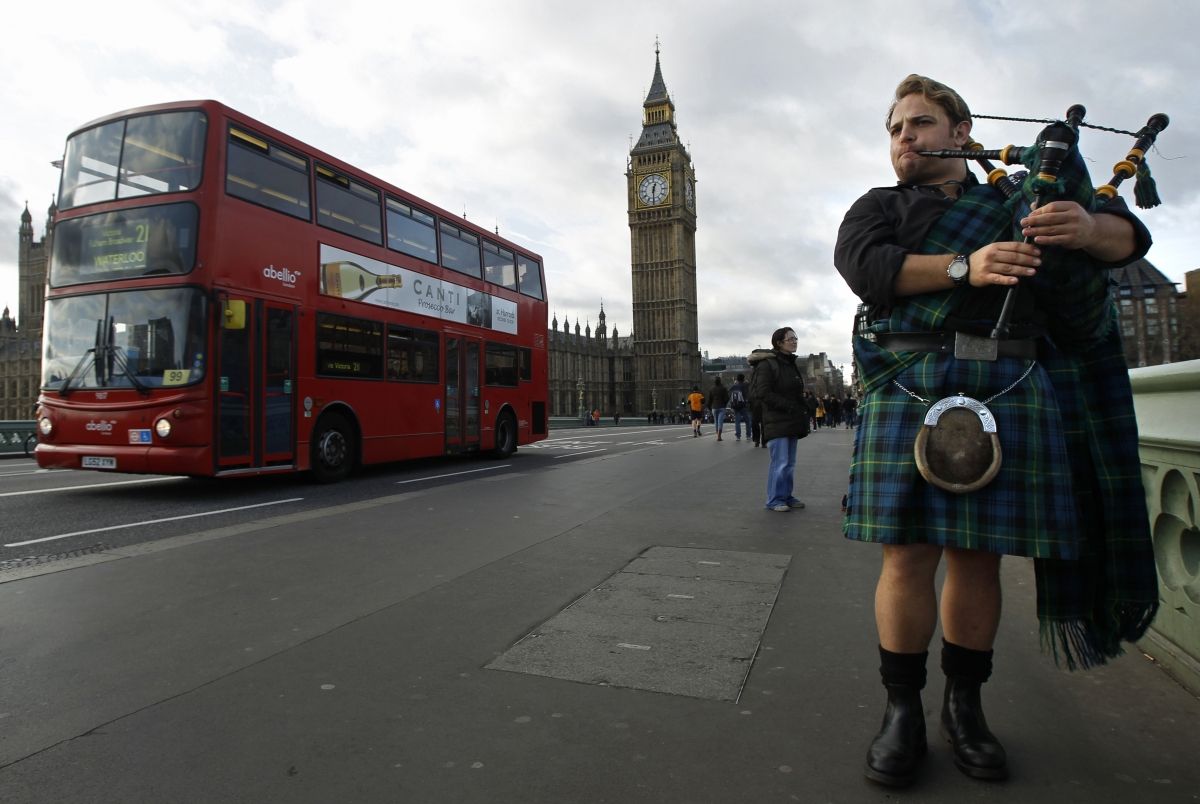 Scottish politicians and rugby fans are making noise after the Rugby World Cup organizers banned spectators from bringing bagpipes to matches.
Bagpipes are classed as a restricted item by tournament organizers which "might compromise or otherwise interfere with the enjoyment or comfort" of other spectators, according to regulations published on the official World Cup website. Other such items that are banned from stadiums include vuvuzelas, large flags and novelty oversized hats.
Twenty-one British MPs have signed a parliamentary motion condemning the bagpipe ban and calling on tournament organizers to reverse the decision. The signatories were almost all members of the Scottish National Party (SNP), with one MP from the Northern Irish Democratic Unionist Party and Welsh Plaid Cymru party each. The motion, submitted by SNP MP Hannah Bardell, "stresses the importance of cultural identity associated with bagpipes for Scots" and says that the instruments are not dangerous.
David Sole, former Scotland rugby captain, called the decision "absolutely ridiculous" and said it placed the Scottish team at a disadvantage in an interview with Scottish TV channel STV News. "You have the New Zealand and Samoan sides doing the Haka [a traditional Maori war dance] before their games and that is because it is part of the sides' heritage. The bagpipes have always been played at Murrayfield," said Sole, referring to the Scottish rugby team's home ground.
In a statement reported by The Guardian, a Rugby World Cup spokesman said that, "while individual instruments will not be permitted into venues to rightly give appropriate consideration to fan experience, bagpipes will play a prominent role at all Scotland matches."