Nickelodeon's 'Rugrats' Gets a Revival Series and Live-Action Movie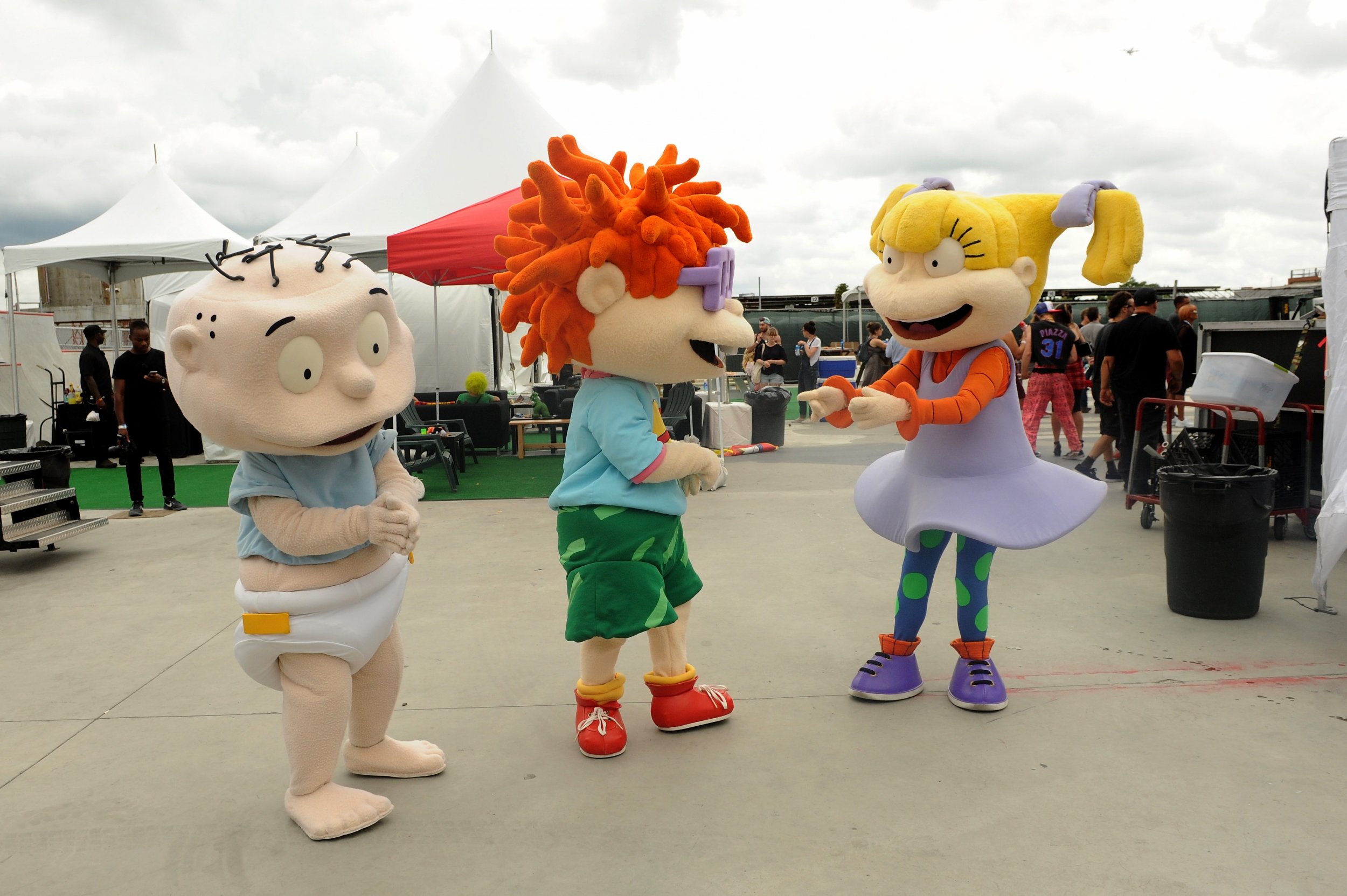 Get ready to relive the '90s because Nickelodeon is bringing back Rugrats, Entertainment Weekly reported on Monday.
Nickelodeon and Paramount Pictures will be producing 26 new episodes and a live-action movie. Rugrats was an animated series that first aired in 1990 and followed a group of babies in their everyday lives. A spin-off, All Grown Up!, followed those same characters in their pre-teenage years in 2003.
Rugrats was created by Arlene Klasky, Gabor Csupo and Paul Germain, and all three will be executive producers of the revival. David Goodman (Family Guy, The Orville) will be writing the script for the movie, which will include CGI characters and already has a release date: November 13, 2020.
The characters from the original run, including Tommy and Chuckie, will be joined by new ones. Bringing back some of the same characters means that those who watched the series in the '90s "will now be able to share that experience with their own children," Brian Robbins, president of Paramount Players, told EW.
If this Rugrats news has you nostalgic for other '90s Nickelodeon shows (but updated), there are options already out and coming soon.
Legends of the Hidden Temple (2016)
The original game show aired from 1993 to 1995 and featured six teams competing to win a chance to run through the temple and retrieve an artifact. Nickelodeon made a live-action TV movie that featured a Hidden Temple theme park with a restricted area that led to the temple. Kids had to make it through obstacles quite similar to those from the original show, including the Silver Monkey, which everyone struggled to put together.
Hey Arnold! The Jungle Movie (2017)
The original series aired from 1996 to 2004 and included a movie in 2002. It followed a fourth grader who had a football-shaped head and lived with his grandparents. The new movie picked up where the series originally ended, and according to a report by Polygon in 2017, was designed to open the door for new episodes of the series.
Double Dare (2018)
The original series aired from 1986 to 1993, with a Double Dare 2000 revival. The game show features teams competing to win cash and prizes by answering questions, completing physical challenges and running an obstacle course. Nickelodeon recently brought it back, and the revival is currently airing.
Rocko's Modern Life (TBA)
The original series aired from 1993 to 1996 and followed an Australian wallaby's life. The revival, Rocko's Modern Life: Static Cling, debuted a sneak peek at Comic-Con in 2017, but a premiere date has yet to be announced.
Blue's Clues (TBA)
The original series aired from 1996 to 2006 and used Blue, an animated dog, to help kids learn. The series is coming back with 20 new episodes, Variety announced in March